Embroidery vs. Patches
If you want a clean, professional look, embroidery and custom patches are both good options. However, selecting the option that produces the best result depends on the details surrounding your project.
Use this brief comparison to help determine which method will best meet your needs.
Embroidery
Embroidery involves using a needle and thread to stitch a design. Embroidery is most commonly used with hats, polo shirts, and jackets.
Benefits of embroidery include:
High-quality look
3d feel and texture
Durability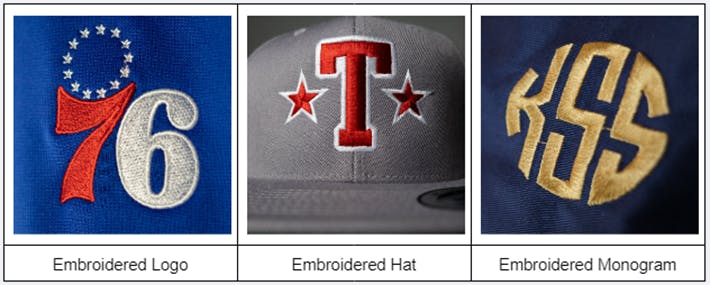 See more embroidery examples.
Patches
Custom patches are a great way to create a unique look. These are most commonly used on hats, polos, hoodies, and jackets.
We offer patches in a variety of styles, the most popular being:
Embroidered
Printed
Rubber / PVC
Leather / Faux Leather
Benefits of patches applied to apparel include: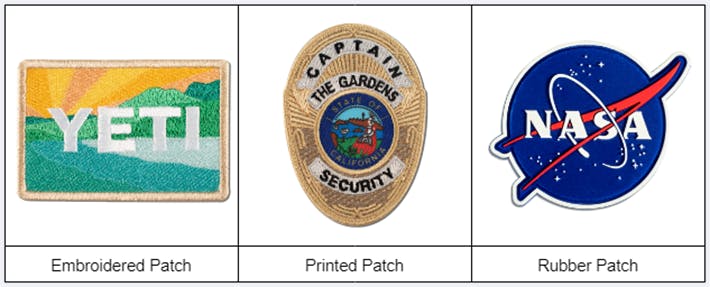 See more patch examples.
Need some additional help or guidance? Contact us with your questions at 1-800-620-1233 or email us at sales@rushordertees.com