APPAREL
Does Polyester Shrink? [Surprising Test Results]
Design Custom Gear
Personalize a custom t-shirt with our easy-to-use Design Studio
Start Designing
Once a fashion punchline, polyester has grown to become the #1 synthetic fabric in the world.
The popular material is known for its performance and moisture-wicking properties and is used in nearly half of all clothing. Yet many don't know how to properly care for polyester apparel and there is confusion about whether it can shrink.
We've done the research and can share the definitive answers below.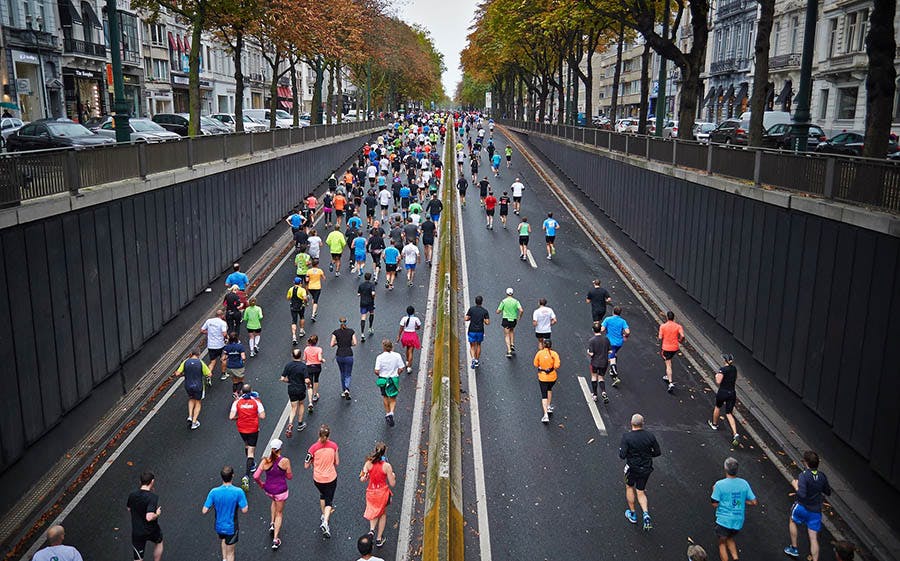 What is polyester?
Polyester is the general term for a textile (fabric) made of polyester fibers. The name is short for polyethylene terephthalate, which is essentially a type of plastic. Some polyester is made with plant materials, but the vast majority is petroleum-based. Polyester is often blended with other fabrics.
The "miracle fiber" has been with us for almost a century now, and has established itself as one of the most useful and versatile materials ever invented. Take a quick scan of your house or business and you will undoubtedly see something made with polyester: couches, pillows curtains, bedspreads, placemats, lampshades, and dog toys, to name just a few.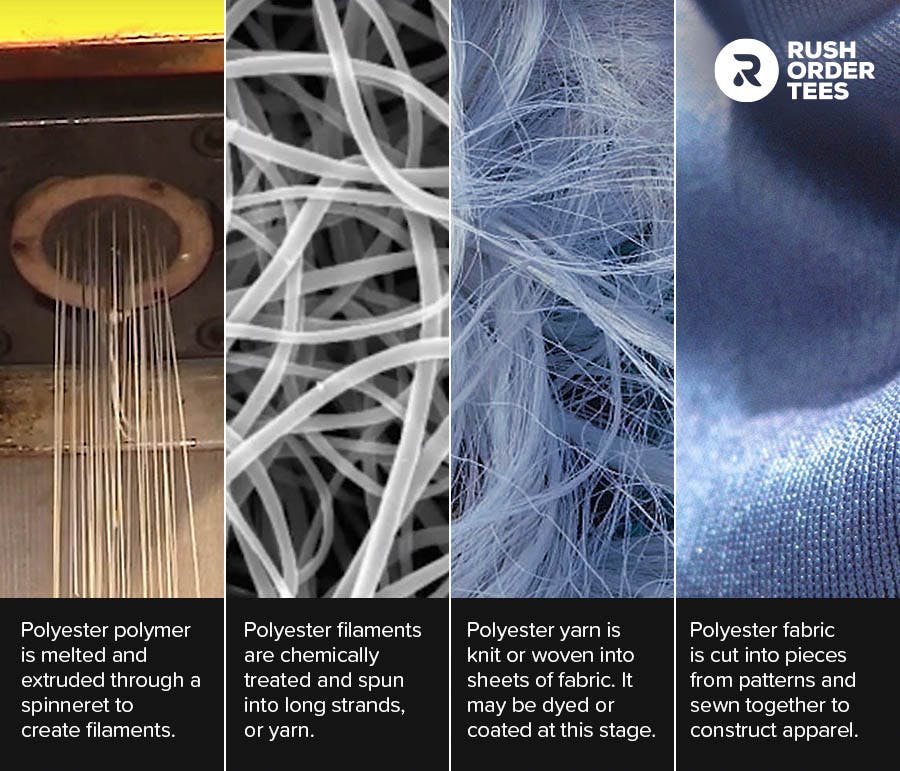 You can think of polyester as superfine plastic hair that can be woven into yarns and then fabrics, but with more resilience, durability, and versatility than its natural counterparts (cotton, wool, silk, and linen). It's the go-to material for athletic apparel, sportswear, outdoor gear, and the massive athleisure market.
It's also more affordable and can be easily dyed or chemically treated to have special characteristics like being flame-retardant or anti-microbial, making it the undeniable first choice for businesses and institutions around the world.
Does polyester shrink?
Yes, 100% polyester will shrink slightly– over multiple hot water washes and high-temperature drys. Cotton/poly blends can also shrink slightly. But if you follow the normal instructions for polyester garments– cold water wash and cool temperature or permanent press dry– they will not shrink.
To answer this question definitively we wanted to find out first-hand. So we took three of our most popular performance tees and put them to a proper test. The shirts were washed and dried 5 times, using hot water and a high-temperature dryer cycle. No detergents, fabric softeners, or dryer sheets. Just hot water and hot air.
The results were surprising: All three shirts noticeably shrank to some degree. Not by a full size, not quite by half a size, but they did shrink. This is notable because polyester is not known for shrinking. In fact, some brands advertise their anti-shrink property. But as you will see, no shirt is a match for multiple hot washes and drys.

Let's take a closer look at the three of our most popular 100% polyester shirts and their individual test results.
Polyester Test Results
Probably our most popular mid-range polyester shirt, this lightweight 4.2 oz performance tee is comfortable, moisture-wicking, and features an ultra-tight knit for great print results. It has 44+ UV protection and is treated with it resistant to stains, odor, fading, and snagging. No wonder it's so popular.
Results: The A4 fared best among the three shirts. The width of the torso contracted somewhat, but the reduction in the overall length and length of the sleeves was minimal.
This is one of our top sellers at a very lightweight 3.5 oz with polyester interlock knit. It's moisture-wicking with UV 40+ protection, has a team fit (roomy), and uses cationic dyes so the color stays true and bright into the future. Making sure your Athletic Gold stays bold. Available with heat seal label or tear-away tag.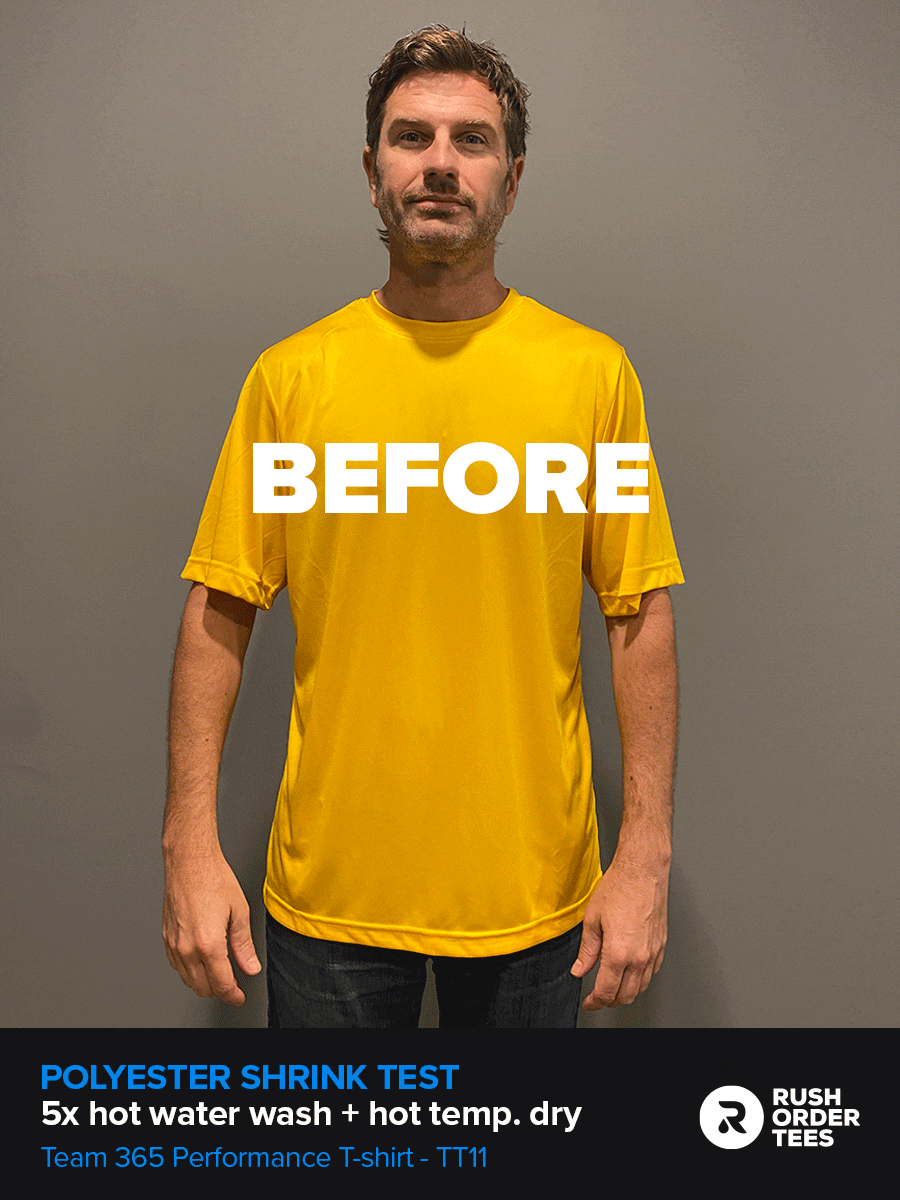 Results: This shirt had a slight reduction in its sleeve and torso length, along with contraction of width. It also had noticeable wrinkles, which the other shirts did not. (You can avoid these kinds of wrinkles by drying on the permanent press setting).
This is a nice lightweight 4.1 oz performance tee with what they call "PosiCharge Technology" referring to the heather pattern, which you usually find in blends– and this is 100% polyester. It's more breathable than the other two because of that heathered fabric design. It has a soft silky feel, set-in sleeves, and a removable tag, for avoiding that little itch on the back of your neck.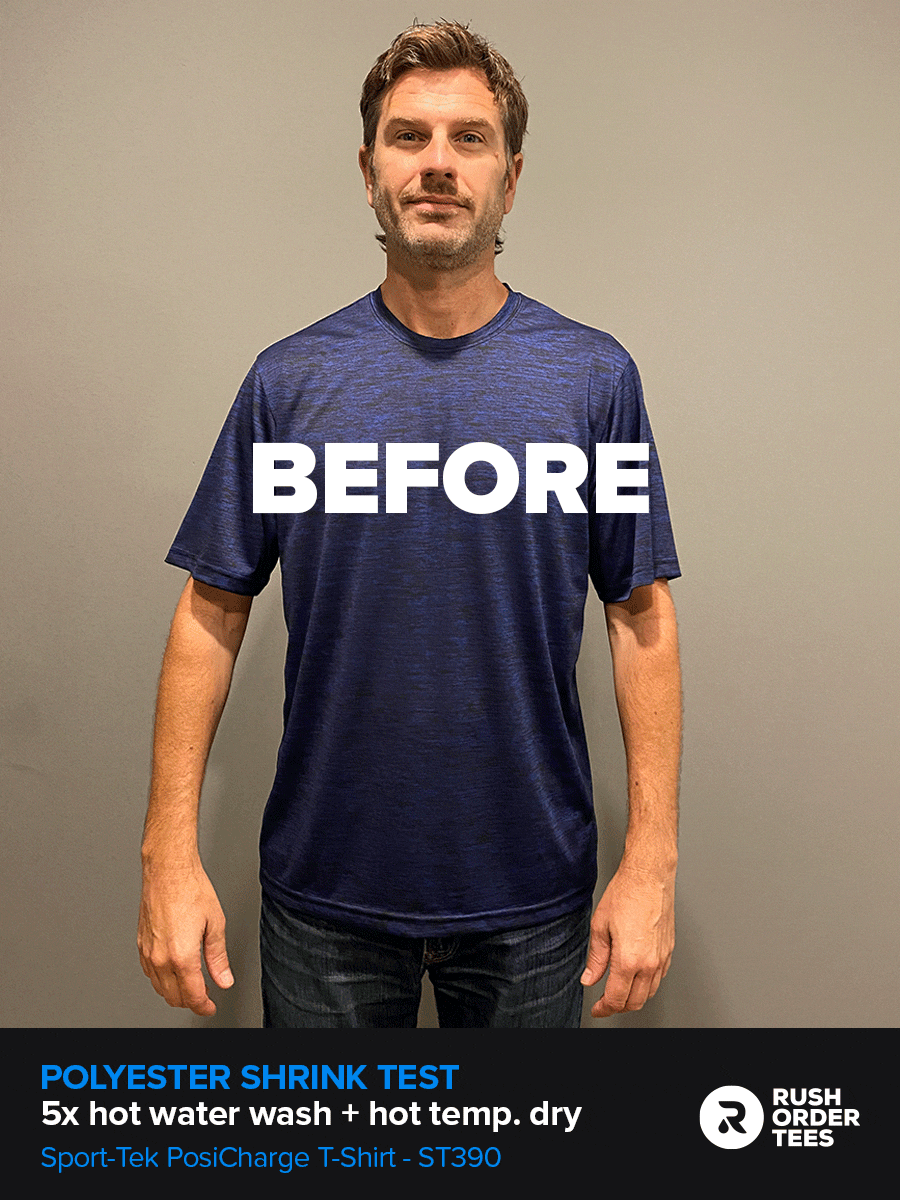 Results: This shirt had a notable decrease in overall length and length of the sleeves, but kept its shape almost perfectly. This was my personal favorite of the three.
All three test shirts shrank to varying degrees, but none seemed to shrink much more than 2%, which is considered a normal and acceptable amount by most manufacturers. And remember, this was purposefully and repeatedly disobeying the recommended wash instructions. Follow the normal instructions and there should be virtually no shrinkage.
If we did this same test with 100% cotton shirts, I imagine the shrinking would be much more dramatic. Cotton/poly blends would be less so, and tri-blends even less. We'll be doing those tests in an upcoming post.
To learn more, read all about the differences between cotton, polyester, and blends in our previous post that breaks it all down.
Back to polyester. Here are quick answers to the most frequently asked questions:
What are the pros and cons of polyester?
Over the past several decades, advanced garment manufacturing technologies like innovative weaves, various textile combinations, and finishing treatments have allowed for thinner, softer, more breathable (and comfortable) fabric blends to be developed using polyester.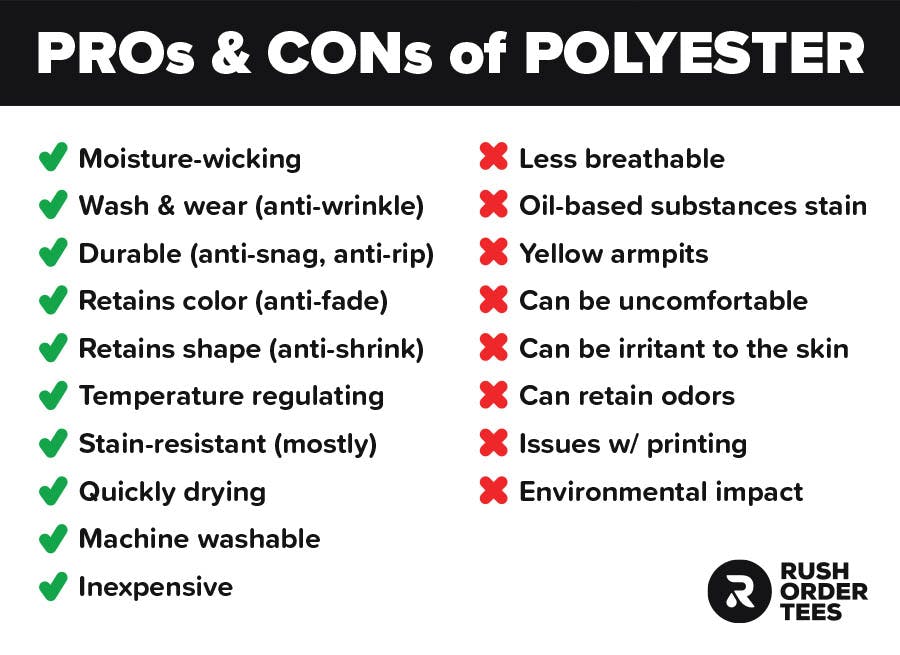 Is polyester moisture-wicking?
Moisture-wicking is a natural characteristic of polyester. It's the ability, or "capillary action" to draw moisture away from the body and disperse it through the material, allowing for quick evaporation. This allows the wearer to keep cool and dry in otherwise hot and sticky conditions.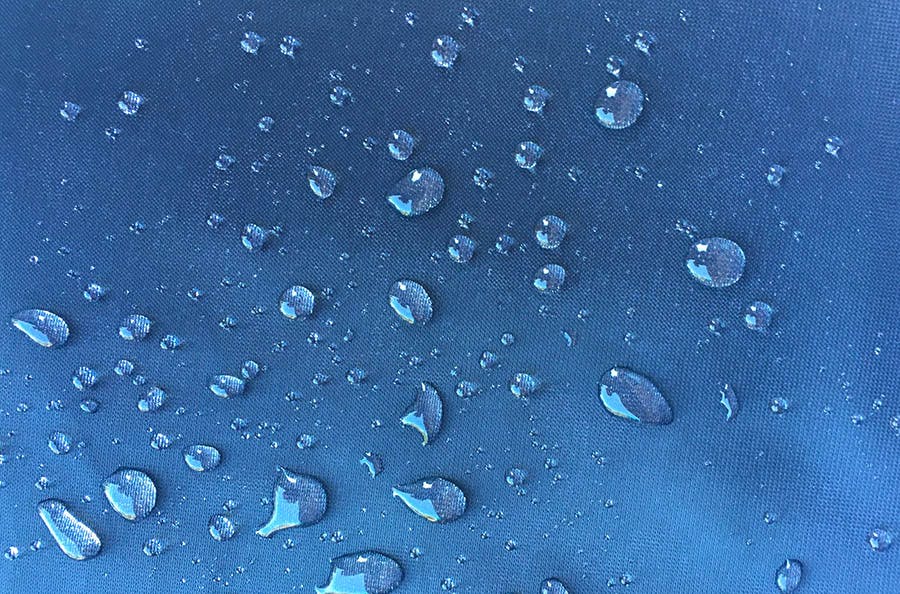 Being petroleum-based, polyester is the perfect textile for this function because of its naturally water-resistant properties. It's hydrophobic, meaning it repels water. Oil and water don't mix.
The top competing manufacturers such as Under Armor have created advancements in the way the fibers are woven or the fabric is layered, enhancing the moisture-wicking functionality, improving breathability, and adding finishing features such as stain and odor resistance. Some examples of other brand names for high-tech performance fabric are Dri-Power, Climacool, Cool Dri, the list goes on and on.
Does polyester wrinkle?
Polyester is known as wrinkle-resistant, but it depends on the garment's quality. In other words, yes: polyester can wrinkle, just not as easily as cotton. Poly/cotton blends are slightly more susceptible. Tri-blends, which are partly rayon, has a better drape and virtually no wrinkling.
We tested wrinkling in our video The T-shirt Test pt 1, and even after being scrunched into a bag with other shirts for 24 hours, the polyester shirt barely wrinkled at all and was the clear winner of that round. In other words, you have to try hard to wrinkle it.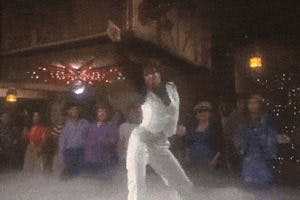 Can polyester be ironed?
Polyester can be ironed, but it must be done carefully as it's sensitive to high heat. If you get some wrinkles, turn your garment inside out, keep the iron on warm/low, and use a damp cloth or towel between the iron and the fabric.
Better yet, hang the garment, and use a hand-held steamer, going over it in vertical motion until all the wrinkles are gone. If you don't have a steamer, it's time to put one on your wish list because they are inexpensive and fabulous.
Keep in mind that polyester is vulnerable to heat; it can melt at higher temperatures and even at lower temperatures it can buckle and become damaged or misshapen. When using an iron or a steamer, keep your strokes short and keep it moving. Don't overdo it.
Is polyester stretchy?
Most polyester garments, especially in performance and athletic apparel, can stretch a great deal and tend to retain their shape. Much of it depends on the knit, construction, and quality of the fabric. The addition of rayon or lycra can improve the stretch factor even more.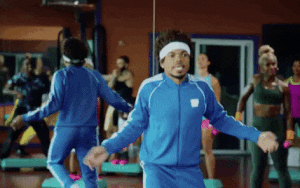 Does polyester dry fast?
Polyester dries very quickly compared to its counterparts, faster than blended fabrics and much faster than cotton. Being petroleum-based and hydrophobic, it repels water at the microscopic level. Any moisture held by the material will evaporate rapidly, depending on the tightness of the knit– especially with warmth and airflow.
To see this in action compared to cotton and blends, check out our video The T-shirt Test Part 1.
How do you wash polyester?
Polyester can be washed and dried normally, without special care or treatment. While it's less susceptible to shrinkage than other fabrics, use cool water and tumble dry on low. Avoid fabric softener or ironing, and always check the tags for instructions that apply to your particular shirt.
How do you shrink polyester?
If your polyester item is loose-fitting, you may want to shrink it a bit. Here's how: wash your item multiple times at the hottest water setting, and dry with the highest temperature setting until the desired result. Once it's not shrinking anymore, you have reached maximum shrinkage.
Basically, what we did in our test. We can't guarantee these results on every polyester item, but it worked for us.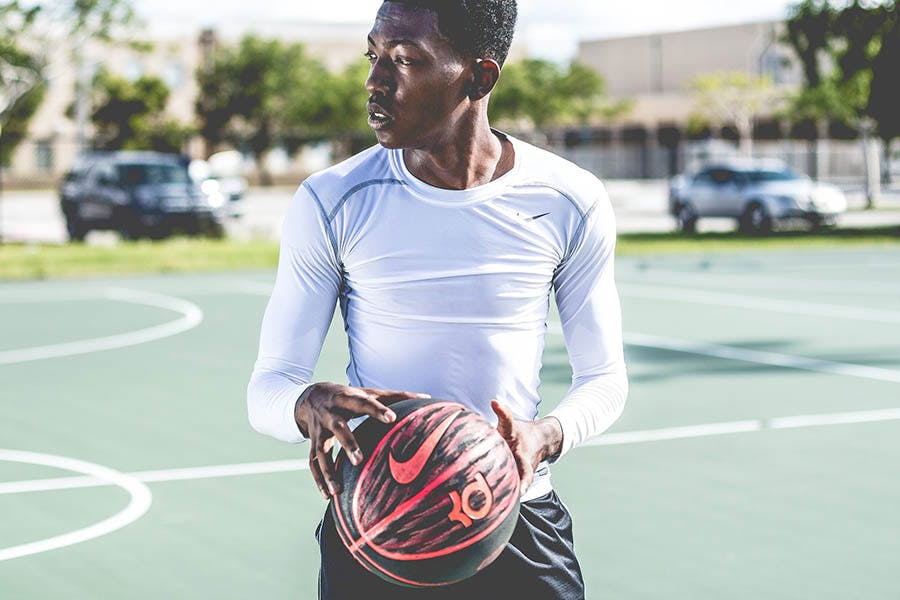 What does polyester feel like?
Today's polyester is designed for a soft and comfortable feel, and some newer polyester fabrics achieve a similar feel to cotton. Most performance wear is smooth, silky, and cool to the skin. Cotton/poly blends feel softer and less synthetic but lack some properties of 100% polyester.
Does polyester make you sweat?
Polyester itself doesn't make you sweat, but any garment with tightly-knit fibers has reduced breathability through the fabric. Typically, polyester items are designed to be moisture-wicking, allowing for sweat to transfer away from the body and evaporate rather than be retained in the material.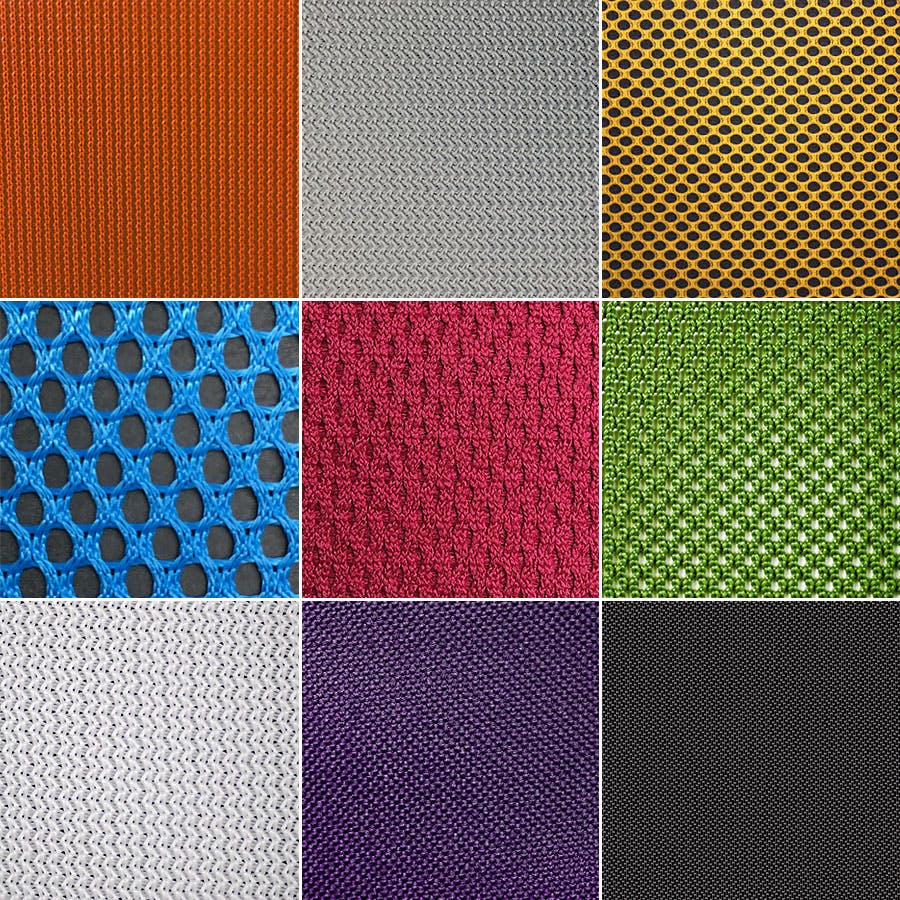 Does polyester breathe?
Polyester is not typically known for its breathability, but that's another feature being continually developed with advanced design and manufacturing technology. The biggest factor will be the design of the knit and how tight it is. Many high-tech performance fabrics are increasingly designed to achieve a balance of breathability and wicking properties.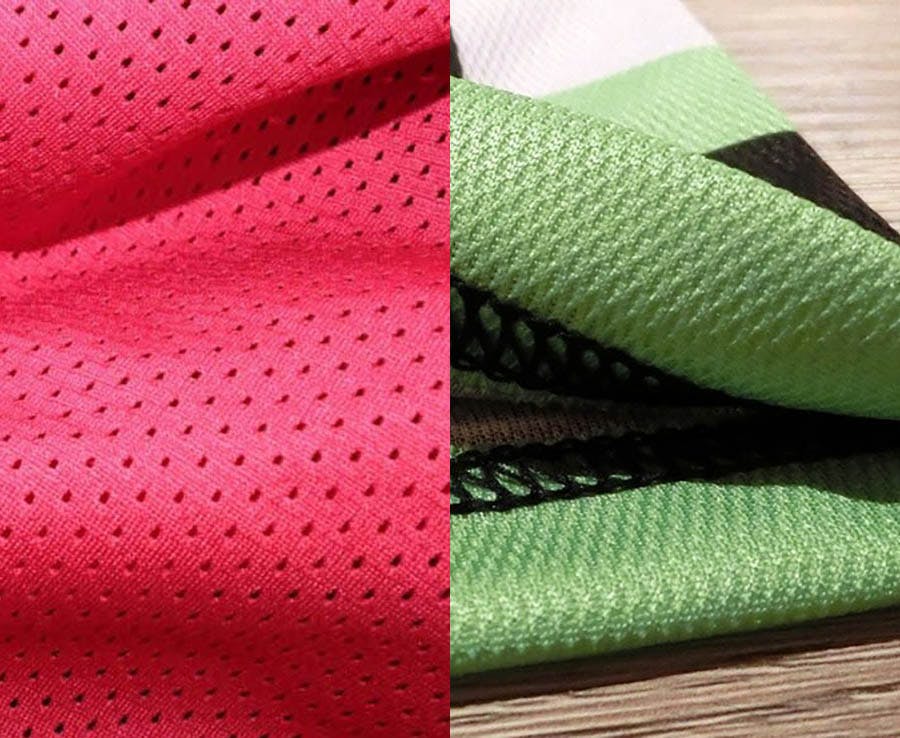 For example, the Sport-Tek PosiCharge T-shirt we tested for this post is made with a "heathered pattern" that allows for plenty of airflow. But keep in mind: the moisture-wicking effect works better when there is more fabric touching the skin's surface area. In other words, mesh might breathe better but will wick less moisture.
Is polyester odor-resistant?
Polyester naturally wards off odor because it doesn't absorb and retain sweat the way cotton does. Odor is caused by bacteria build-up, so bacteria don't build up as the fabric wicks moisture. This is one of the reasons polyester is popular among athletes and workers in hot conditions.
That's not to say it works equally well for all polyester garments. And because polyester is oil-based, body oils can accumulate in the fibers over time and eventually cause odor. Certain tech fabrics are specially treated to be odor-resistant, so those will work best.
The simple solution is to wash your polyester items after every use, especially if you've been out on the field sweating it up or in the gym working out like a maniac. Good hygiene and washing with regular detergent will keep you smelling fresh and clean every time.
Is polyester irritant to the skin?
Some percentage of people find the feel of polyester to be irritating on their skin. A smaller percentage might have a slight allergic reaction. Blended fabrics like 50/50 or tri-blends have a more cotton-like feel while keeping some of the positive qualities of polyester.
While almost 3 out of 4 consumers say they prefer fabric made with natural fibers like cotton, they may not have experience with the latest polyester garments on the market, which are designed with comfort in mind.
As for the moisture-wicking properties, the only natural fiber which does that is wool, and that's not something you really want to be wearing when you sweat.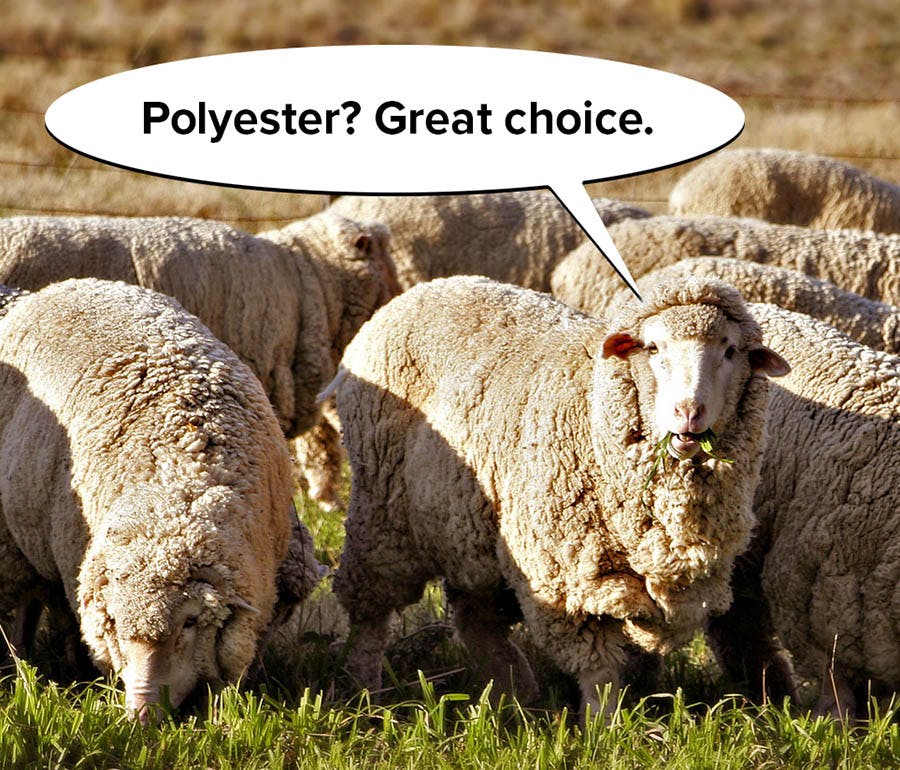 Does polyester keep you cool?
The temperature regulation of polyester is a big selling point for athletes, workers, and outdoor adventurers. It achieves this by wicking sweat away from your skin and dispersing it across the fabric to evaporate. Contrast that to cotton, which loses breathability as soon as it gets wet.
The capillary action of the material and the speedy evaporation allow the body to more efficiently regulate its temperature. Sweat is designed to cool you off, and once it does its job your body stops sweating. On top of that, the fabric against your skin has more of a dry, non-sticky feeling. It's a win/win.
Does polyester provide UV protection?
It depends on the density of the knit and if the fabric is treated with any UV-resistant finish. Almost any garment will provide some degree of UV protection if the knit is tight enough. Conversely, mesh, fishnet, or wide-open knit won't provide much protection.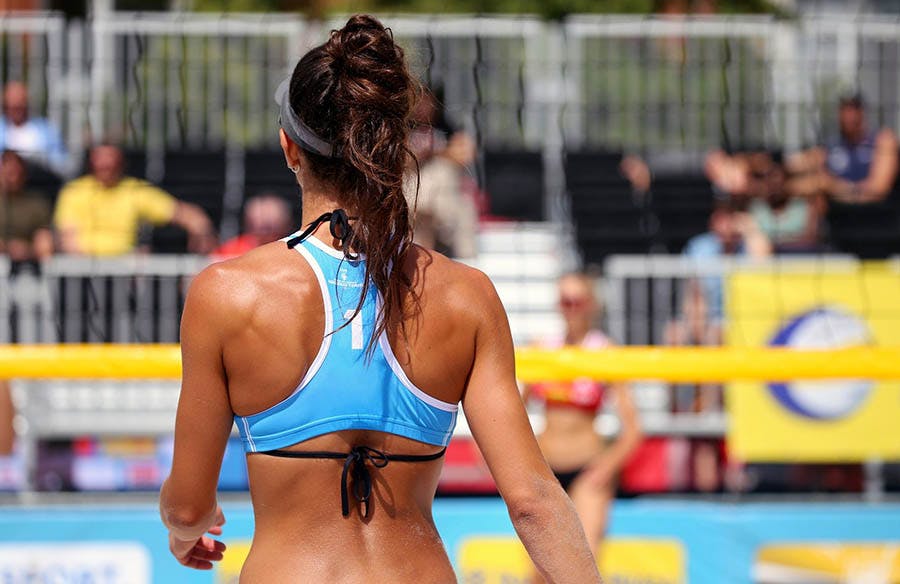 Can you swim in polyester?
Polyester and poly blends are ideal swimwear because of their quick-drying properties. Adding Lycra (or Spandex) brings extra flexibility and comfort. Polyester is also chlorine-resistant and UV-resistant, two great features for your bathing suit to have while sunning yourself at the pool.
Polyester's natural hydrophobia could explain why your swim shorts sometimes come off when jumping in the water.
What's the history of polyester?
First developed by British scientists in the '30s, the DuPont Corporation began marketing to US consumers in the years after WW2. The "miracle fiber" reached mass popularity in the '70s with cheap and wrinkle-free (but uncomfortable) suits, and it wasn't long before the material became associated with tacky taste and synthetic feel.
The "double-knit" plaid suits were especially hideous and heavy, along with the thick, plastic-y shirts and pants of questionable colors you can still find sitting unwanted in thrift stores today. Turns out some of the early fashion made with of the "fabric of the future" are better left in the past.

Over the past several decades, advanced garment manufacturing technologies, innovative weaves, various textile combinations, and finishing treatments have provided for thinner, softer, more breathable (and comfortable) fabric blends to be developed using polyester. And it's increasingly used for a wide variety of commercial and industrial purposes, along with countless consumer goods. There's only one question left: what can't be made with polyester?
What is the best printing method for polyester?
Polyester can be customized in various ways, such as direct-to-garment (good) or traditional plastisol screen printing (better), but dye sublimation is the best print method for polyester by far. And polyester is the only fabric that can be sublimated. Plus you can do an "all over" print.

If you need performance wear for your team uniforms, you can easily design and customize them on our website. Choose your style and colors, add names and numbers, even upload your mascot image.
They'll be printed with our state-of-the-art dye sublimation process for sharp, bright, graphics that last. It's never been easier to outfit your team with quality and style while making sure they stay cool and comfortable when the action gets hot.
For everyday moisture-wicking performance T-shirts and other garments to customize, browse some of our most popular polyester styles, premium performance shirts, and polos. If you don't see what you're looking for, give us a call or live chat and one of our project specialists can get what you need.
When you're ready to customize some polyester performance gear, start with our easy-to-use Design Studio where you can upload your own logo, or use our clip art and fonts to create your own design from scratch.
About the Author
A graduate of the Multimedia program at the University of the Arts in Philadelphia, Imri Merritt is an industry veteran with over 20 years of graphic design and color separations experience in the screen printing industry.