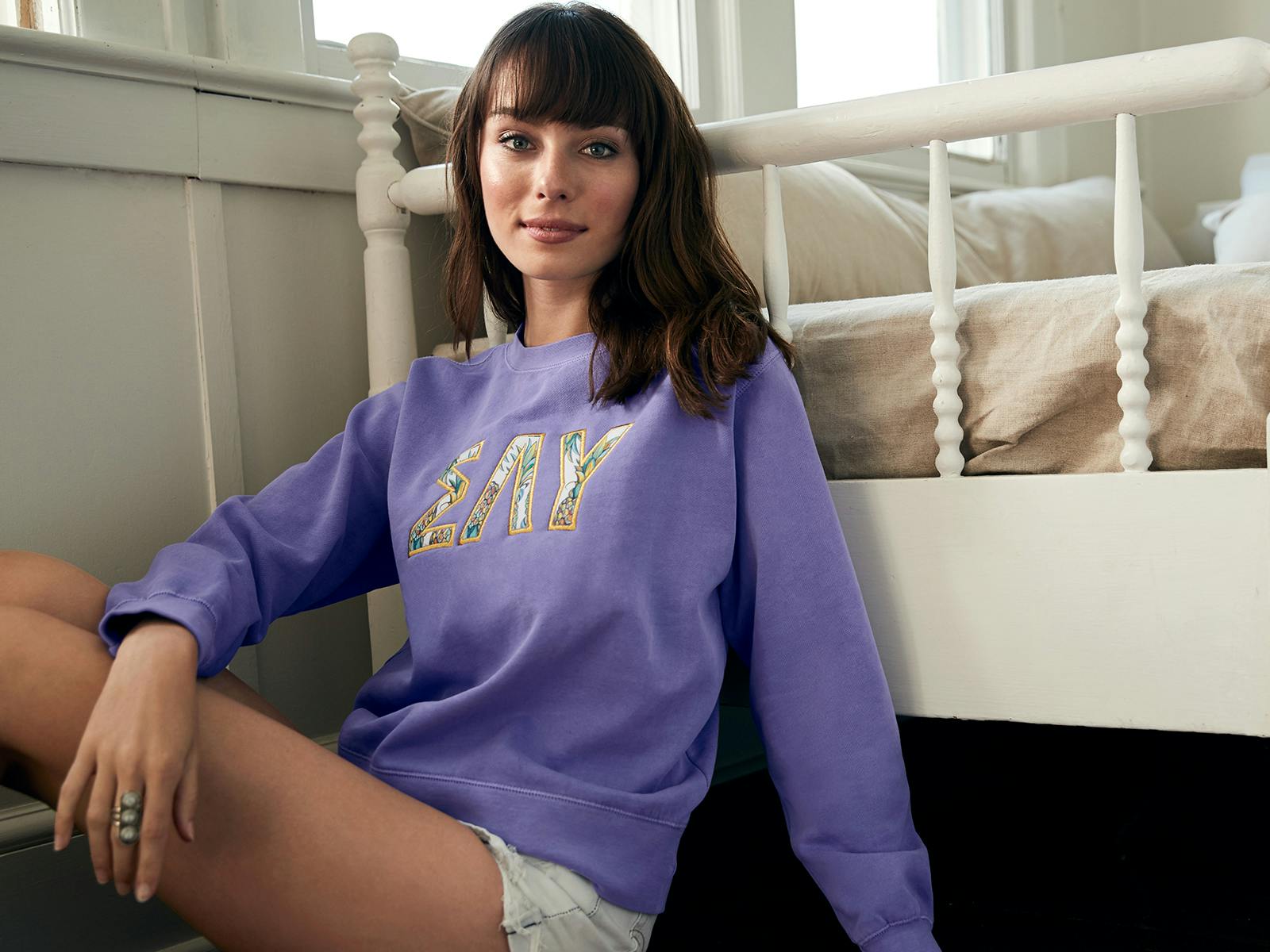 We offer a lot of apparel customization options at RushOrderTees.com. Screen printing is by far our most popular print method, but we have other ways of making your apparel stand out.
We can put lovely embroidered art on any polo, hat, towel, or apparel item of your choice. We can make designs pop by adding foil print to your apparel. If you have an extremely detailed and vivid design, our DTG machines can make you something breathtaking.
There is one popular design customization we have you may not know about. You can easily custom order it from our sales representatives, and it can really make your next custom apparel order stand out.
What Is Tackle Twill?
Tackle twill is a kind of embroidery method that involves sewing custom-cut twill patches or appliques onto fabric. This method is used most often for letters or numbers, but any shape or design can be custom cut and sewn onto a garment.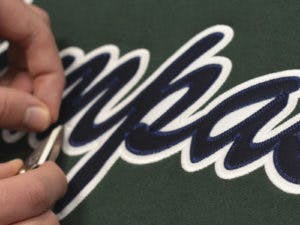 It's one of the most durable customization methods available. Even the fabric and patches are made out of is a tough polyester-twill, a material that's built to last.
The fabric is also known for its signature look–a diagonal, ribbed pattern that is created when the fabric is woven.
Durability is even built in during the application process–tackle twill appliques are stitched around the edges, so it's extremely tough to remove.
What Can I Use Tackle Twill Embroidery For?
Tackle twill can be used to bring life into custom garments like heavyweight sweatshirts, hats, jackets, or athletic wear. We can use virtually any typeface, character, shape, or design to make your tackle twilled apparel. There a variety of ways you can use tackle twill, but these tend to be the most popular:
Sports Teams
If you're going to see tackle twill on custom apparel, you're probably looking at the names and numbers on sports jerseys. Tackle twill is tough and can last through multiple seasons and games. A lot of teams buy tackle twill jerseys, sweatshirts, and duffle bags at the start of their seasons.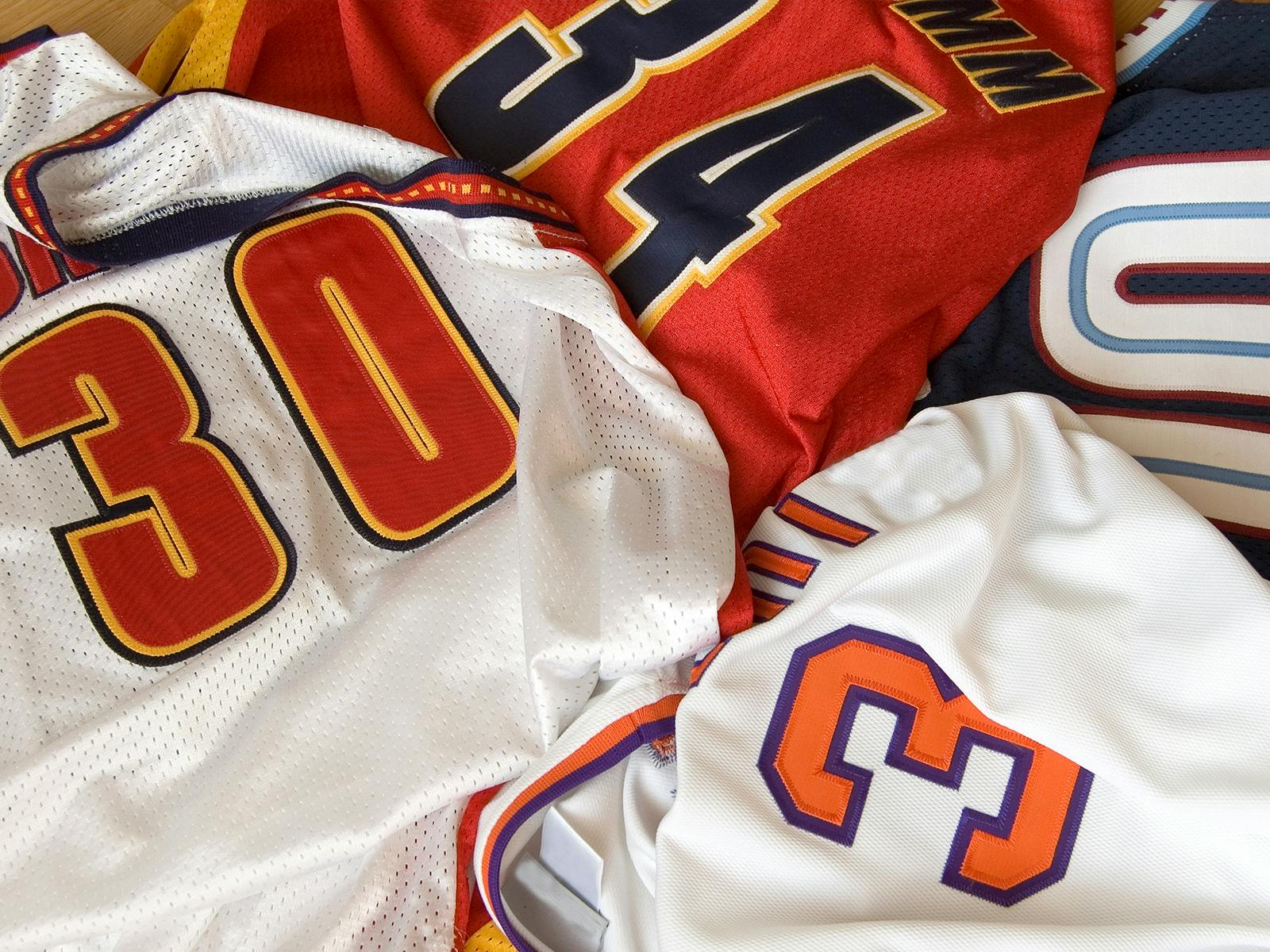 Greek Organizations
Fraternity and Sorority brothers and sisters work hard to become members of elite organizations, and they love to show off their letters in style. There's always a big rush to order tackle twill sweatshirts, hats, and bags in the fall.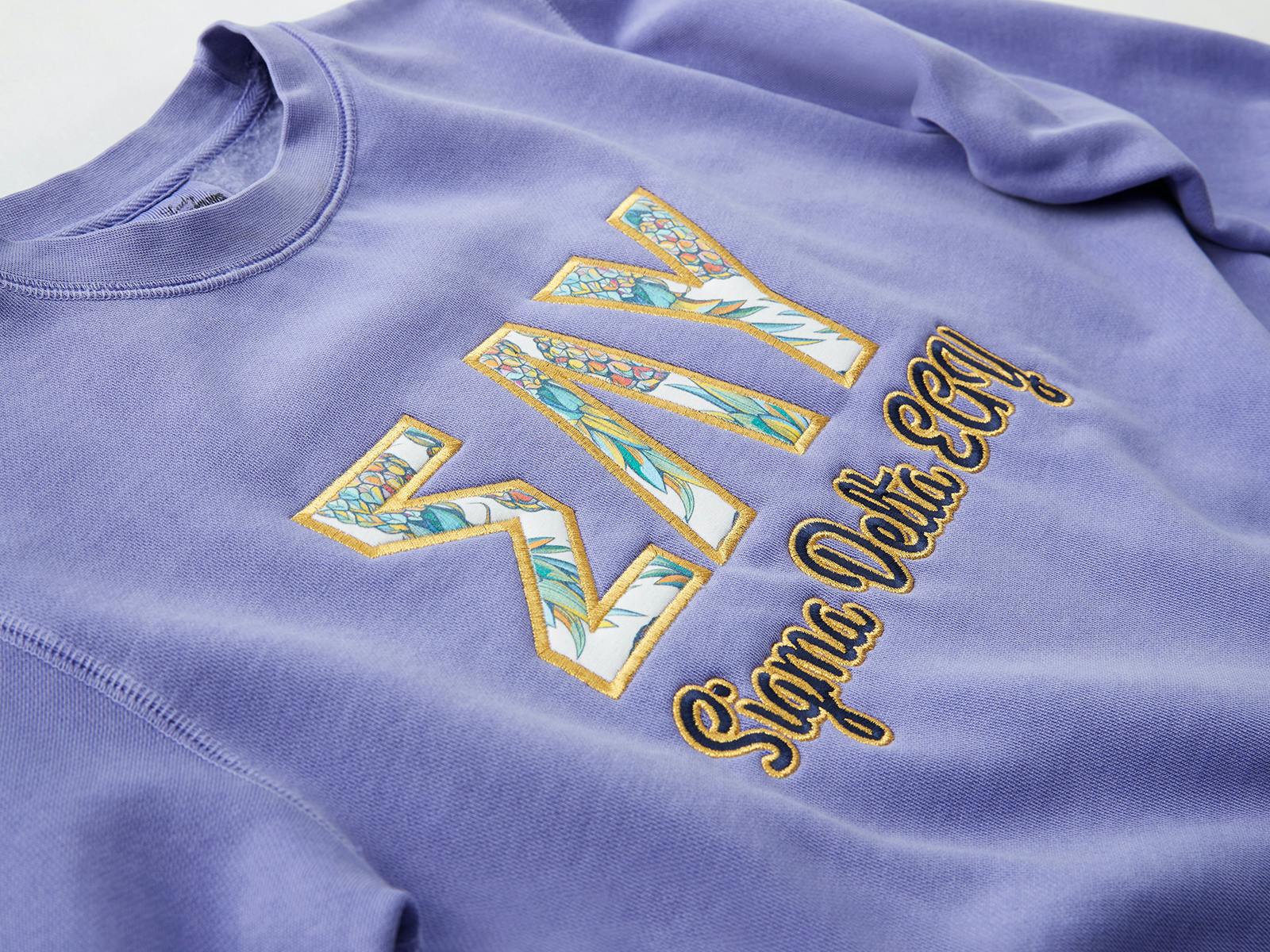 Schools
There's nothing like showing school spirit in a tackle twill hoodie or duffle bag. Something about tackle twill lettering just screams education. A lot of schools love to use tackle twill letters to spell out their names using a combination of embroidery and tackle twill to get the right look.
Now that you know how durable and stylish tackle twill is, you may be thinking of a way to work it into your next custom apparel order.
How Does It Compare To Other Customization Options?
In terms of longevity and cost, you can't beat tackle twill.
Screen printed items can last a while but tackle twill is a naturally sturdy and durable material. It's why so many sports teams use tackle twill on their uniforms and apparel, it can easily withstand some heavy physical activity.
Tackle twill can also be more cost-effective for large designs. Pre-cut tackle twill letters and numbers are simple to design and stitch onto apparel and won't cost as much as regular embroidery.
Our product and design specialists can easily help bring your custom apparel vision to life. Be sure to reach out to them at (800) 620-1233 so they can start creating your order!