Printing Locations
We offer a wide variety of print location options to help you create the perfect look.
Each product has a predefined boundary box in Design Studio to highlight the area available for your design. As you start designing, you'll see the rectangular boundary box in blue. Please keep your design inside the boundary box.
Standard Print Locations: Front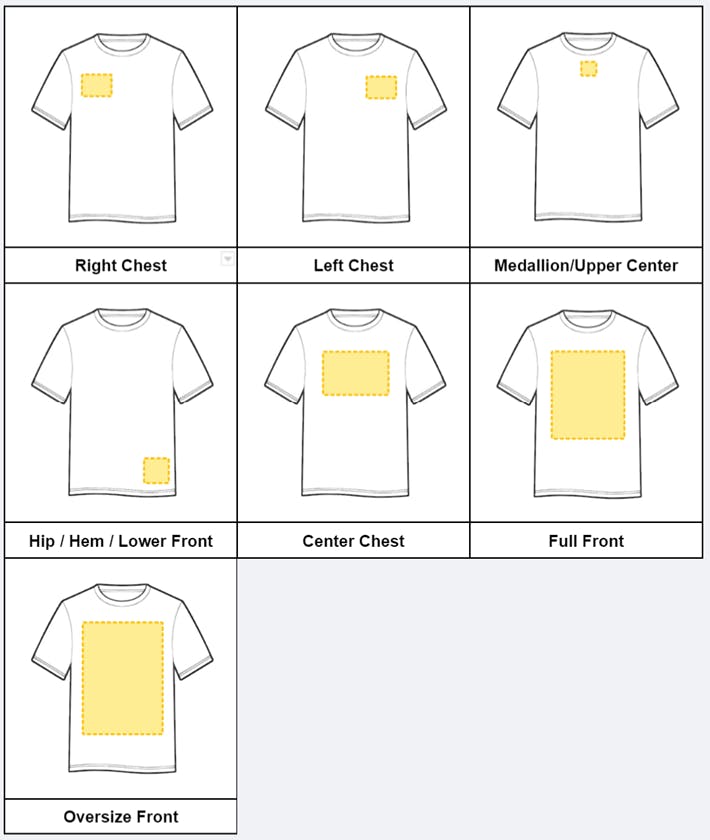 Standard Print Locations: Back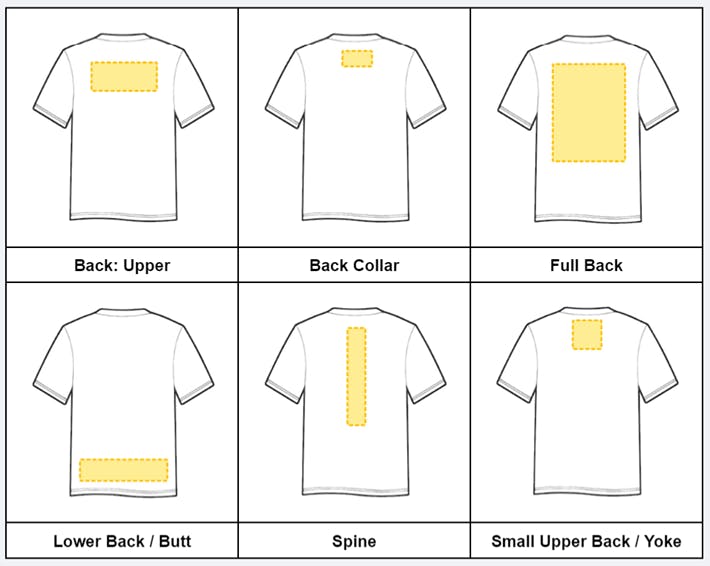 Non-Standard Print Locations
We also offer printing on non-standard print locations, which are highlighted below. Please note there may be an additional fee for these locations.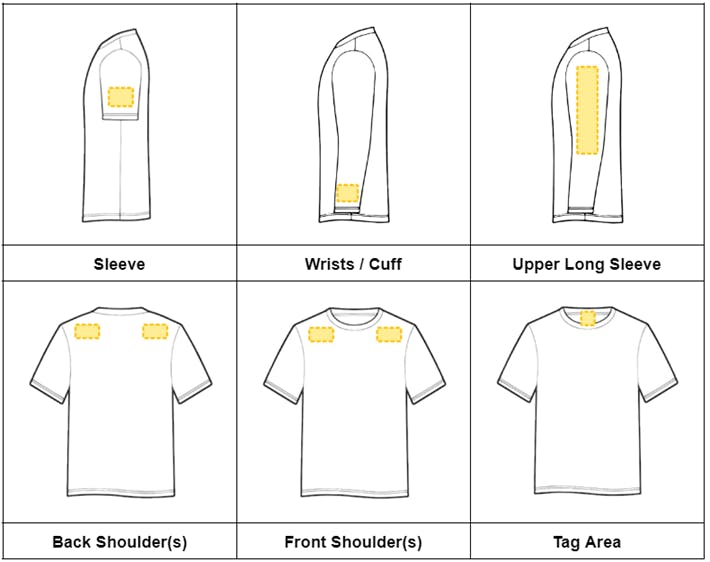 Hoodie Print Locations
Available locations for printing on hoodies are similar to shirts however, there are some differences to keep in mind:
Pullover Hoodies: The presence of the kangaroo pouch pocket prevents the use of an oversize front design
Zippered Hoodies: A zippered front cannot be printed over the zipper
Sweatpant Print Locations
We offer printing on sweatpant locations that do not possess a seam. This includes front, front leg, back, and back leg locations.