Custom Sony
Design your own Sony products today with our easy-to-use Design Studio
Sony Speakers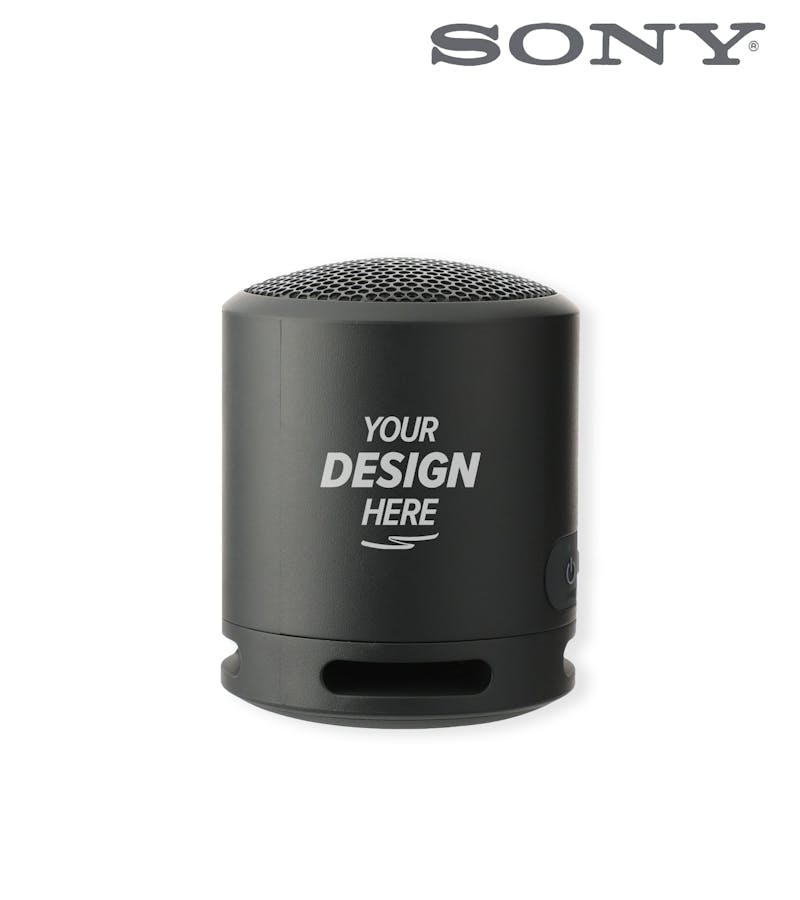 Personalizing Sony accessories with your company logo offers a way to promote your brand while providing valuable and high-quality tech products to your audience. These personalized Sony products can be utilized at various events, such as corporate retreats, trade shows, and tech expos. At corporate retreats, customized Sony speakers can be given as employee incentives, promoting team cohesion and loyalty. In a trade show or tech expo setting, these branded accessories can serve as attractive giveaways, drawing attendees to your booth and generating interest in your products or services.
Branded Sony Accessories - Promote Your Brand
Designing your own branded Sony products is simple and fun with our online ordering process. Start by selecting a product you would like to customize. Then, choose the product color and click Start Designing. Next, use our state-of-the-art Design Studio to upload your artwork or use our free resources to create your unique design. Then, fill in the quantity and sizes you want and place your order. It's that easy!
To amplify brand awareness, consider pairing personalized Sony personalized with additional printed items that align with the tech theme. Branded power banks can reinforce your brand message with every use. Additionally, including promotional materials like t-shirts and can coolers allows for additional brand engagement and awareness. So what are you waiting for? Start your order today!
Branded Sony Products FAQs