OUR JOURNEY
RushOrderTees Makes the Inc. 5000 List: A Testament to Hard Work and Customer Focus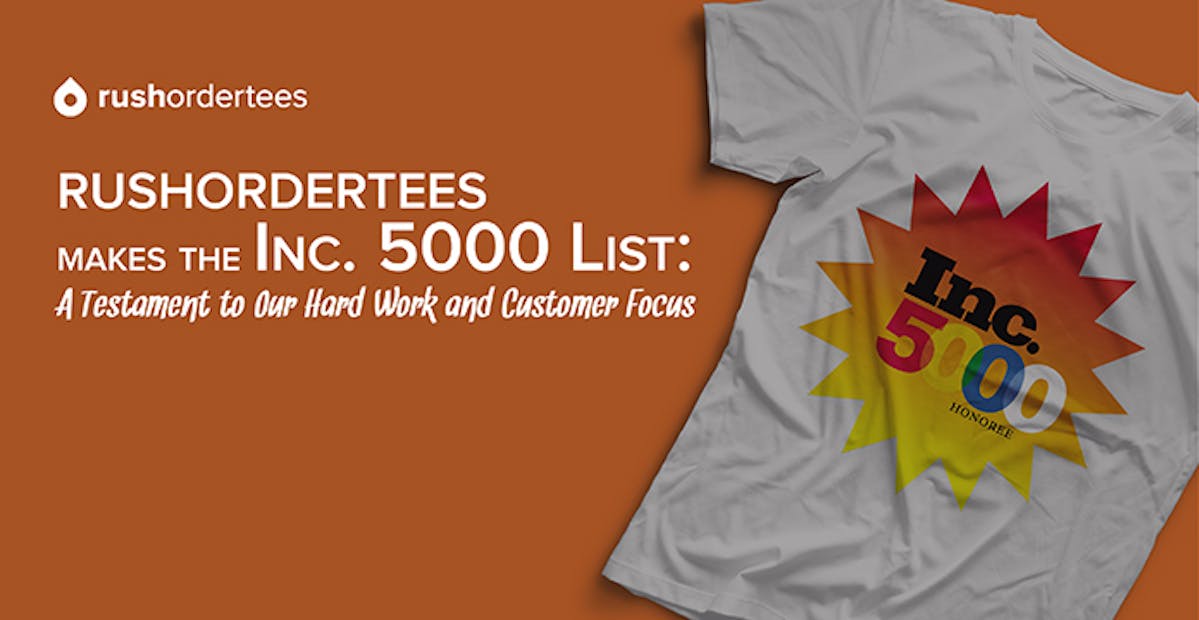 Design Custom Gear
Personalize a custom t-shirt with our easy-to-use Design Studio
Start Designing
Here at Rush Order Tees, hard work is something engrained in our company culture. In our day-to-day, it goes without a thought–we each come to work to put our best effort forth; to do our jobs, and then do a little more. Occasionally, the payoff of this work ethic is brought to our attention and validates everything we do. Our most recent recognition was one of our biggest so far.
We are proud and honored to be listed on Inc. Magazine's 5000 fastest-growing private companies in the U.S. As one of many Philadelphia-based private companies to make this year's list, our ranking of #2317 places us on the top half of the 5000 fastest growing private companies (out of the 6 million that exist in the country!)
The American Dream in Action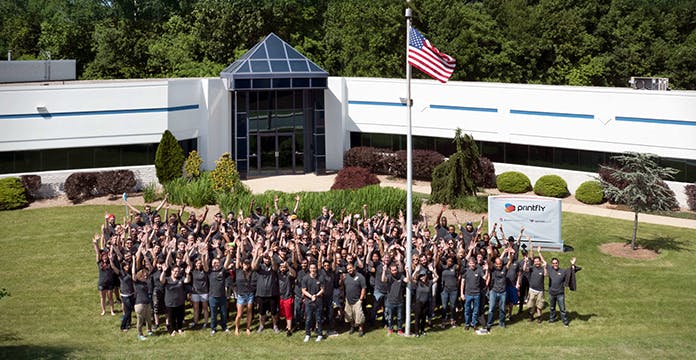 When we look at how far our company has come since it's humble beginnings, there's no doubt about the remarkable growth. Mike, Jordan, and Lexi Nemeroff began selling t-shirts out of their Huntington Valley garage back in 2001. While the company has grown each year since, the past few years in particular have taken us to a national level. We've seen a 155% growth in revenue, a 250% growth in production, and purchased a 65,000 square foot production and operations facility. In 2016 alone, we've added 60 jobs, including entire departments. On top of this, we've formed official partnerships with large public media brands and professional sports organizations, including the Philadelphia 76ers.  
"The fact that hard work, always trying to do the right thing, being self-reliant, and investing profits in order to grow has resulted in a successful company of this size, employing over 170 people, is proof that the American Dream is alive and well, " said Tom Gaydos, our VP of Marketing.
It couldn't have been put any better. Our company's growth and placement on the Inc. 5000 has all been perpetuated by great leadership, as well as company values based on persistent hard work and an insatiable hunger for improvement in customer service, technology, and company culture.
Treating Customers Like Family
Our constant focus on customer satisfaction and high quality have been our number one priority from the start. We never wanted to be just a t-shirt vendor for our customers–we always knew good business required more. Forming relationships with each customer has always remained a priority.
Additionally, a large part of treating each customer like family is delivering only products we would deliver to our own family members. Our high standards to meet customer satisfaction from the very beginning are what created the need to make the other investments that would help us meet the demands of our growing customer base.
Investing in Technological Growth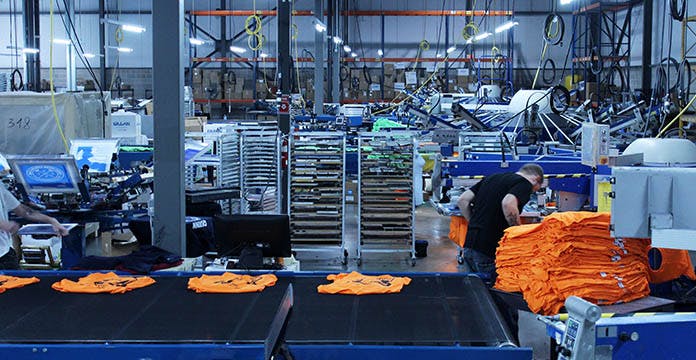 During the transformation from a family business run out of a garage into a multi-million dollar ecommerce company, there were several encounters where technological investments were required if we wanted to continue growing. In the more recent years, these investments have become much larger. It is now safe to say that we are just as much a technology company as we are an apparel company.
Everything from our design studio to our internal ERP/CRM platforms have been built internally from scratch. In building these, we have been able to take into account very specific customer needs and their user experience. The result is a custom design platform that provides an incredibly easy experience for our customers, and a customer relations management system that allows us to seamlessly assist each customer in every step of the way.
Skilled, Trained, and Motivated Staff
With all of this in place, the third ideal that contributed to our growth is our stringent focus on hiring and developing a highly talented staff. We currently employ 170 staff members who are skilled, motivated to learn, and ready to work. Our training ensures that each of our employees is confident in their specialities and develops a motivation that translates into the work they do. All of this manifests into an excellent customer experience.
Our company consists of six different departments, and key players contribute to success from each one. Our web development team works day and night to improve our design studio, website, and internal capabilities so that we can deliver the best user experience possible for our customers. Their hard work has led us to increasing our capabilities, and in turn expanding our art and production teams, who act as quality control and bring each order to life. Growth in any single department has led to growth in all other departments, and ultimately to the growth of our company's capabilities.
Setting the Stage for Future Growth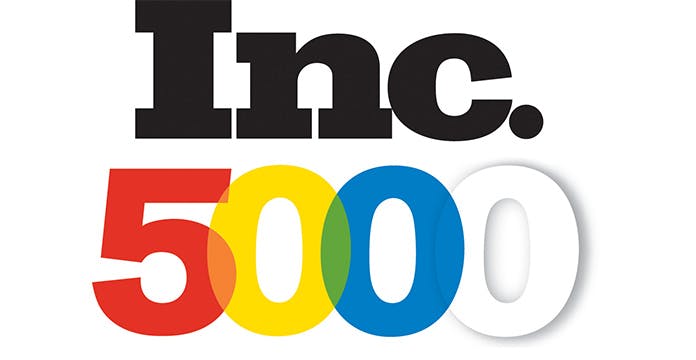 Needless to say, while we are proud of our accomplishment and honored to be included in the Inc 5000, we are not completely shocked. We have been feeling the big changes here for the past couple of years, and this achievement is a validation that our focus on improvement and dedication to customer satisfaction are paying off. We see it as another step toward our company's future growth as we continue to move forward, and incentive for us to continue to run good, honest business.
About the Author
RushOrderTees is a nationwide leader in custom apparel. Our screen printing, digital printing, and embroidery services create t-shirts, hoodies, hats and related apparel for individuals as well as group. Our staff regularly contributes knowledge and expertise to our blog to help those interested in creating custom apparel.