Design Custom Gear
Personalize a custom t-shirt with our easy-to-use Design Studio
Start Designing
Believe it or not, it can sometimes be difficult to find crafts projects that are fun, but also kid-friendly. There are always sharp things, or hot things, or messy things to look after, and craft time can sometimes turn out to be more stressful than it's worth. 
But arts and crafts are an important part of childhood learning, and they're a great way for kids and parents to do fun new things together. Without further ado, here are 6 fun and easy-to-do t-shirt crafts for kids of all ages:
Marker Stencils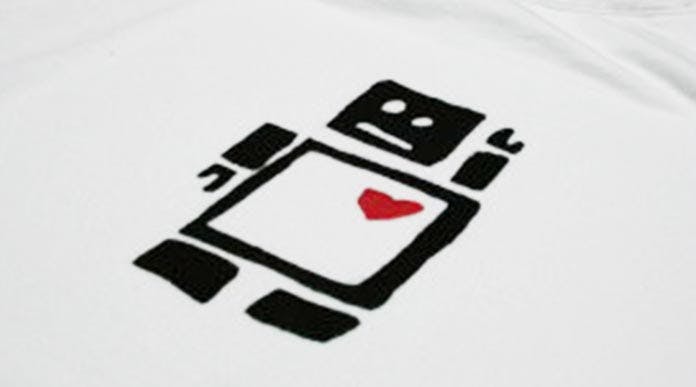 One of the simplest kid-friendly t-shirt crafts is marker stencils. Shop with your kids and agree on different designs (Amazon has a lot to choose from), or go the extra mile and make your own! Make sure that the markers you select will work with fabric, and won't wash off in the laundry. Protect clothes with a smock or wear old t shirts and have fun designing your way!
Freehand Acrylic Painting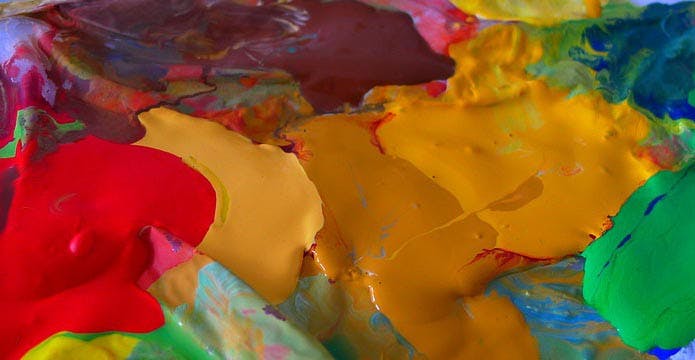 Freehand acrylic painting is a similar process to using marker stencils, but has the potential to be much messier. Besides the color (paint, in this case), you'll need a few brushes of various sizes. Take extra precautions to protect clothing and surfaces, as acrylic paint is not easy to get out of anything. Messy-ness aside, your kids will love the chance to let their creativity shine through without boundaries. Make your own t-shirt, too! 
Puffy Paint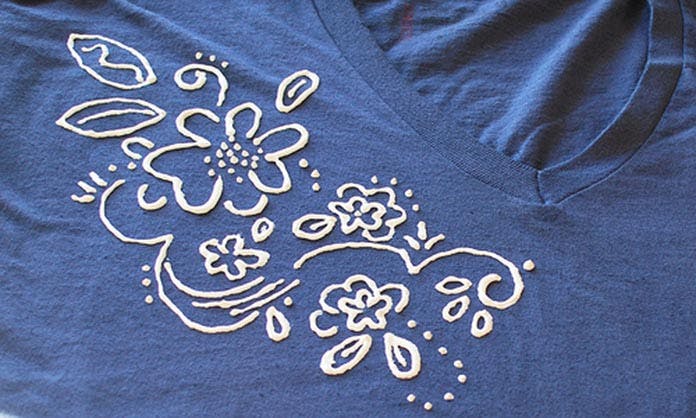 Puffy paint is a fun way to add individual flavor to a t-shirt. It's unique in its ability to add a 3D effect, unlike markers or acrylic paint. It doesn't have to be the main design of a t-shirt to add something special. If your child has some team t-shirts that could use some extra spice, this would be the perfect craft to do together. We're thinking you probably have some old t-shirts that could use some love, too!
Tie Dyed Shirts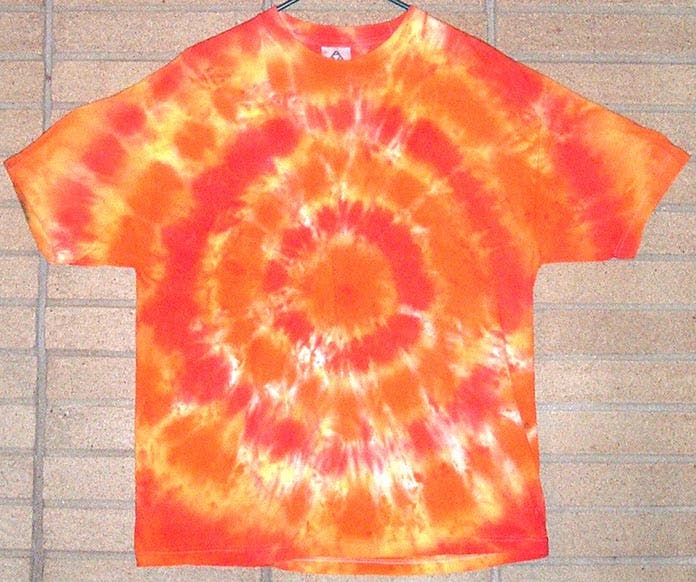 Whether you want to bring new life to some old shirts, or have some plain white T's that could use some pizzazz, tie dying is a fun and creative activity to do with kids because anyone can do it. Make sure that you and your kids wear clothing you wouldn't mind getting stained, as it's likely to happen. Protect the surface you're working on as well, or go outside. For detailed instructions on how to achieve different looks, check out this article by Parents.com.
Batik Print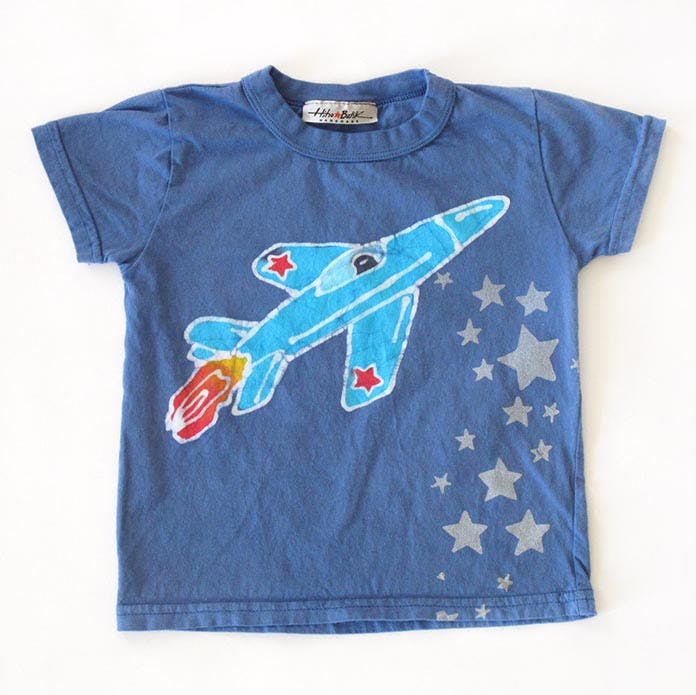 Using batik print is a very similar process to tie-dying. The main difference is just that it's a very specific style of dying clothing. It's also a little bit more complicated, adding a few extra steps. This kid-friendly t-shirt craft is best done with older children. Another option is to have them start the project, then you can help to finish it (the last steps involve an iron, after all). Learn more about how to batik on HowStuffWorks.com.
Appliques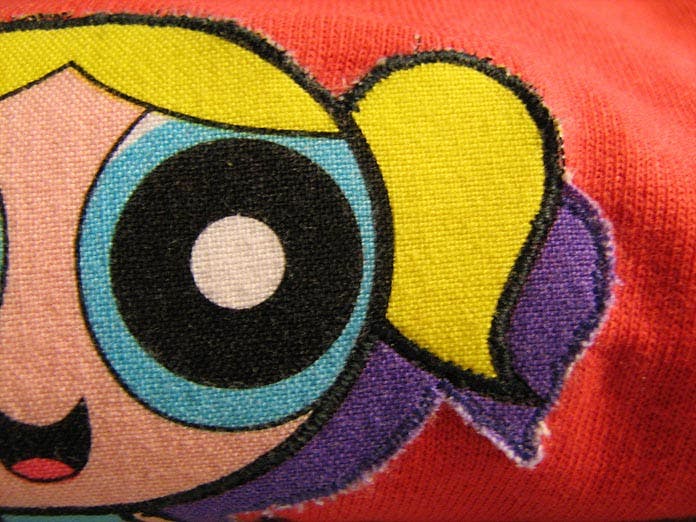 Appliques is another craft that requires a potentially dangerous situation for younger children, but could be a perfect craft for older children under parental supervision. There are plenty of iron-on appliqués out there, as well as sew-on options. If your child is younger, you can involve them by letting them pick the t-shirt and applique, then sewing or ironing it on for them. An older child can probably be supervised to finish the project on their own. This Instructables how-to gives more specific information.
Hopefully, you now have a few ideas for what kid-friendly t-shirt crafts would work for your family. What will you try first? Let us know in the comments, and share your projects as they happen!
About the Author
RushOrderTees is a nationwide leader in custom apparel. Our screen printing, digital printing, and embroidery services create t-shirts, hoodies, hats and related apparel for individuals as well as group. Our staff regularly contributes knowledge and expertise to our blog to help those interested in creating custom apparel.