MARKETING
Color Matching Your Company Logo on Custom Apparel
Design Custom Gear
Personalize a custom t-shirt with our easy-to-use Design Studio
Start Designing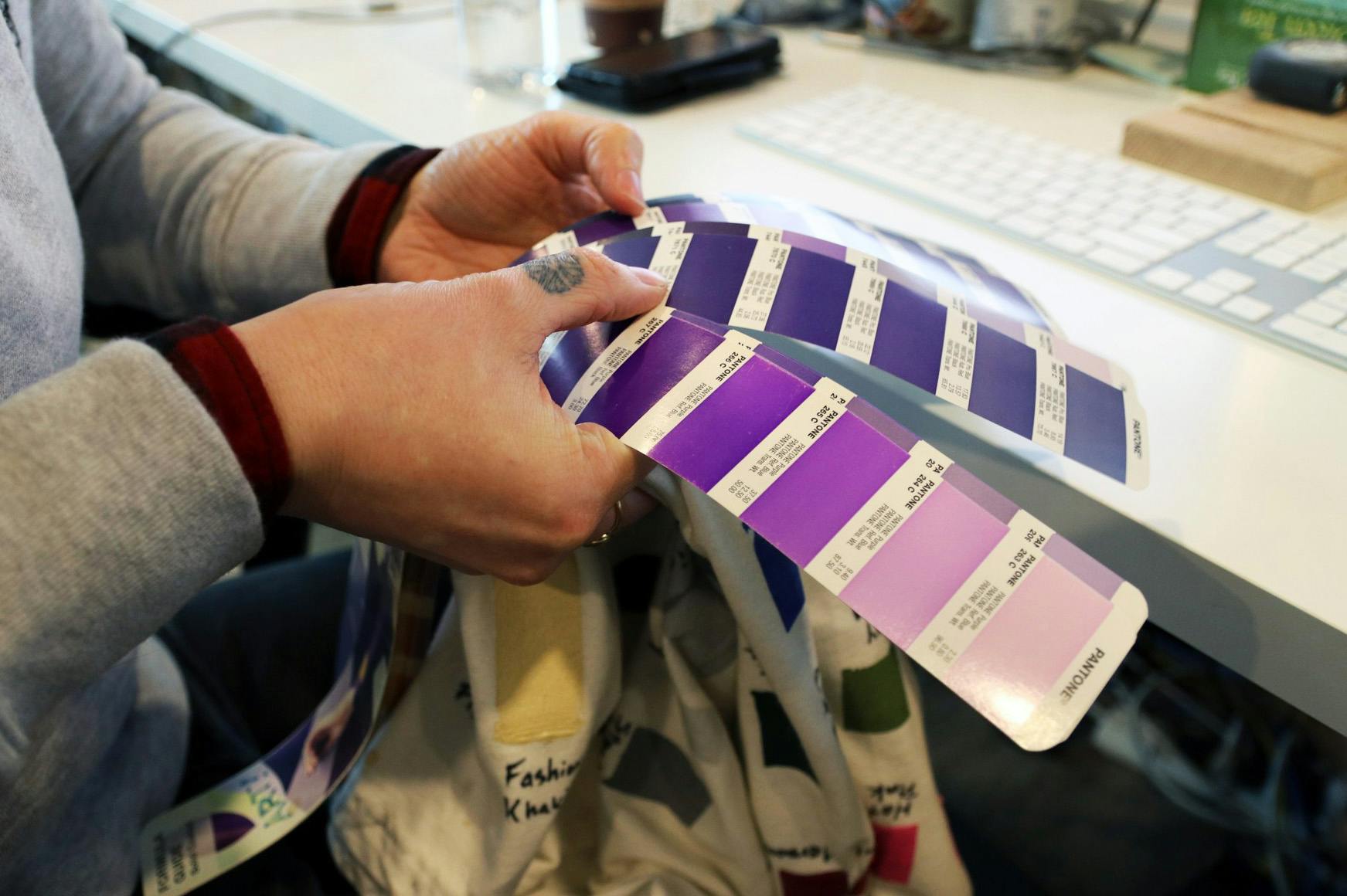 Putting your business logo on custom apparel is a great way to advertise your brand; when you're ordering custom gear for your company, we know it's important that your logo looks as recognizable and professional as possible. Whether you're a small startup or a big corporation like Google or Amazon (both of whom are on our client roster), RushOrderTees.com specializes in matching your logo's exact colors to ensure your gear looks cohesive, no matter what you order!
What is Pantone color matching?
The Pantone Matching System (PMS) that we use is the most well-known color matching library in the world; it helps printers (like us) standardize color, categorizing colors by every imaginable combination of tint, hue, and shade. Each  color is assigned a number found in the official Pantone color book for easy consistency. We are able to achieve any Pantone shade by manually mixing inks, ensuring your exact, desired color transfers onto the custom apparel.
How to find your company Pantone color(s)
Many corporate brands have their specific Pantone colors identified—think about how Facebook's blue and Starbuck's dark green is uniform across all promotional materials to make their logos more memorable. If you already know your corporate colors' Pantone number, (800) 620-1233 and let them know when you're placing your order.
Not sure what your company's Pantone color swatches are? No problem! Our talented artists can easily identify them for you and mix the ink for a nearly exact matches.
To make your experience even more personal, as soon as we identify your Pantone shades, we save the ink with your account number—that way, we have it forever and can hit that exact color for every future order!
Color matching your logo with embroidery
At RushOrderTees, we work with the largest thread companies in the world, meaning we have access to almost every color thread possible. Thus, color matching your logo's Pantone colors for custom embroidered apparel is easy for our specialists.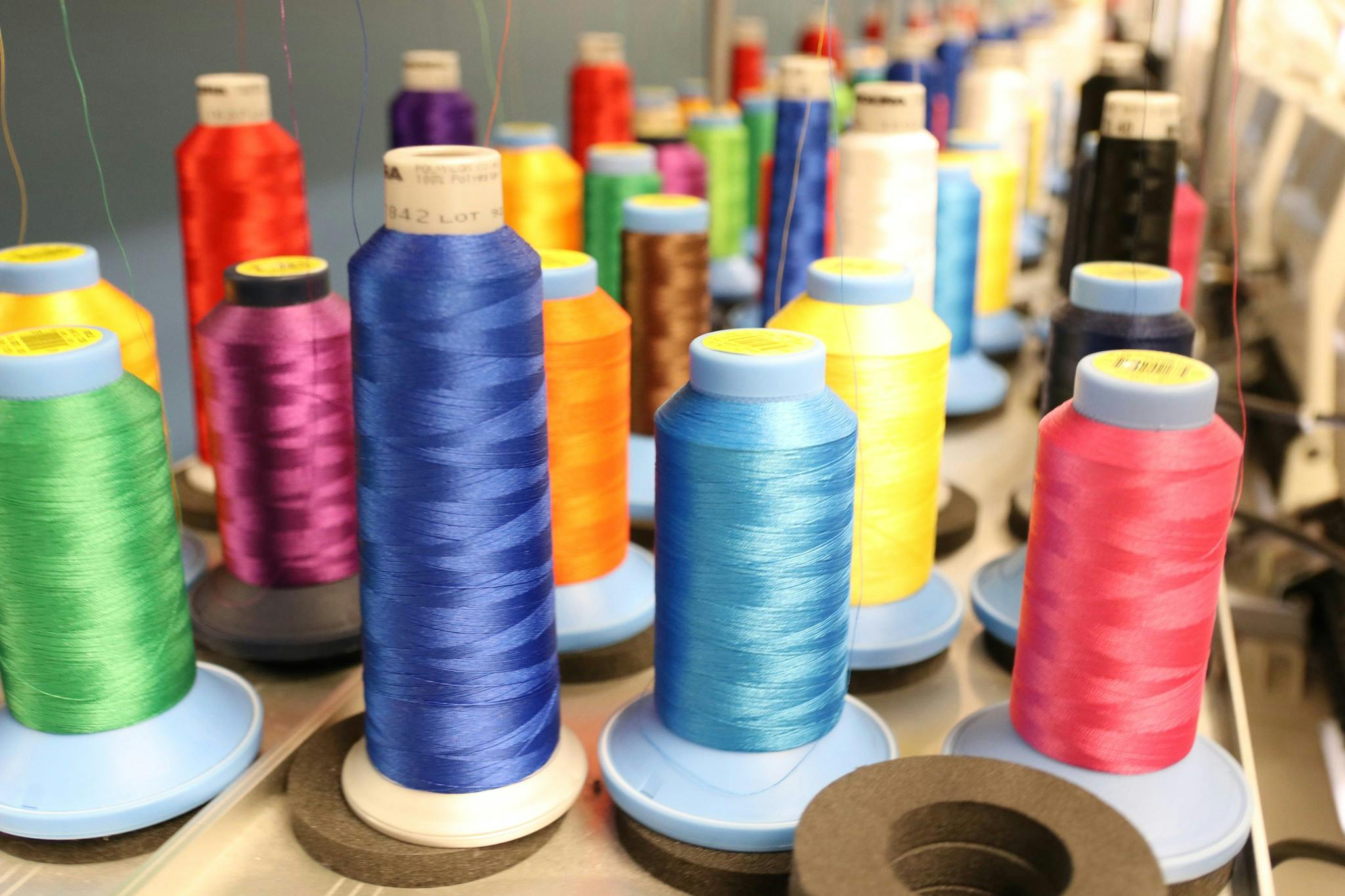 Plus, our embroidery specialists know everything there is to know about embroidery stitching and colors, including: stitch density, needle type, stitch style, stitch speed, and thread direction. We handle the modifications to ensure your logo looks the same across all garments; once we set up your logo, it's easy to identically apply to any other product—from hats to jackets, polos, bags and more!
We also save all thread Pantone colors on file so we're always ready for your next order. You can count on consistency for your brand!
About the Author
RushOrderTees is a nationwide leader in custom apparel. Our screen printing, digital printing, and embroidery services create t-shirts, hoodies, hats and related apparel for individuals as well as group. Our staff regularly contributes knowledge and expertise to our blog to help those interested in creating custom apparel.