MARKETING
13 Thoughtful Retirement Gift Ideas & How Much to Spend
Design Custom Gear
Personalize a custom t-shirt with our easy-to-use Design Studio
Start Designing
Retirement is a time to celebrate the accomplishments of a retiring co-worker. Traditionally the occasion prompts a gift for the retiree, but finding the ideal retirement gift can be challenging.
We've assembled these 13 retirement gift ideas to make it easier to find a present appropriate for people with a wide range of interests and celebrate an upcoming departure from the 9-5 grind.
How Much to Spend on a Retirement Gift?
There is no standard guideline for how much to spend on a retirement gift. The budget often depends on whether the present is being given by an individual, group, or organization. There's a consensus that spending 0-50 on a retirement gift is reasonable for an individual, but the budget for an employee group or company is less exact. Larger organizations often point to the 00 limit before the recipient must pay tax per the IRS.
Regardless of your chosen budget, we've developed a list of presents that every retiree will appreciate.
Our Top 13 Retirement Gift Ideas
#1 Custom Apparel
Customized apparel is an inexpensive way to create a personalized gift for not only the retiree but also attendees of the going away party. Custom shirts offer the opportunity to create a humorous, thoughtful, or forward-looking design for the special day.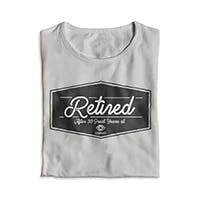 # 2 An Experience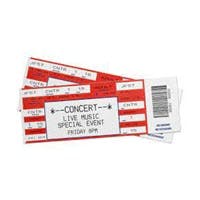 Giving the gift of an experience is one way to acknowledge the retiree's area of interest and give them something you know that they'll enjoy. This can range from something as simple as concert tickets to a weekend getaway. If the retiree is moving to a new location, an experience in their new community is a thoughtful twist on any present.
Whatever you choose, your gift can be purchased locally or online using sources like StubHub or SeatGeek.
# 3 Classes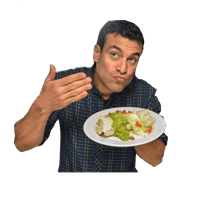 Pursuing new interests is a popular retirement activity, so classes are one favorite idea. Interesting hobbies and activities can be pursued in greater depth using additional education.
Whether it's a local cooking class that introduces a new cuisine, or an online art class that helps them perfect their brushstrokes, the retiree will be able to immerse themselves in something they love to do.
# 4 Luggage
Travel is a popular pastime, so luggage is something that almost everyone will appreciate. From a full set to a simple overnight bag, luggage will help the newly liberated employee travel easily and in style.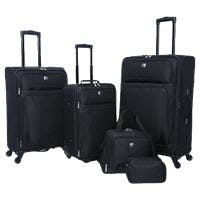 # 5 Treats
An assortment of treats is one retirement gift idea that makes giving easy. From homemade goodies to something from a local bakery or even an Edible Arrangement, treats are one gift that won't go unenjoyed.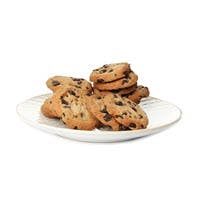 # 6 Serveware
A more relaxed schedule means more time to entertain guests, so serveware is a good choice for the frequent host or hostess. A wide category of serving dishes, including platters, bowls, and dishes, it's one gift that can be budget-friendly based on the item selected.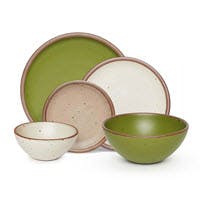 # 7 Bronzed Keepsake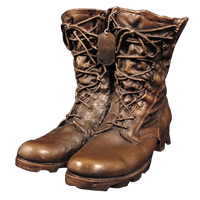 A commonly used item or tool can be transformed into a timeless keepsake by having it bronzed. A bronzed tool is a unique gift idea that's particularly well suited for a retiree that has worked with their hands, the item symbolizes their longevity in the craft
Bronzery is one company that does great work for well-known brands, and Corporate Bronze has bronzed a wide variety of items with great success.
# 8 Nostalgic Reflection
A piece of custom jewelry is a retirement gift option that's particularly relevant for those that enjoy attending formal events. A personalized men's lapel pin or ladies' stick pin would be a welcome accessory that can be worn at functions like weddings, fundraisers, and other traditional events.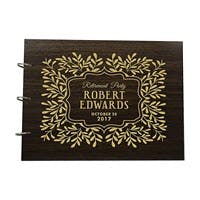 # 9 Jewelry
A piece of custom jewelry is a retirement gift option that's particularly relevant for those that enjoy attending formal events. A personalized men's lapel pin or ladies' stick pin would be a welcome accessory that can be worn at functions like weddings, fundraisers, and other traditional events.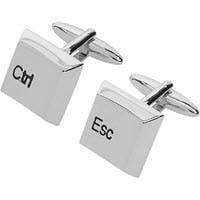 # 10 Commemorative Plaque
A plaque recognizing one's work, sacrifice, and commitment signifies an appreciation of the retiree by an entire group. The application of an image and inscription on a mounted medalion will act as a constant reminder of the accomplishments made during a meaningful career.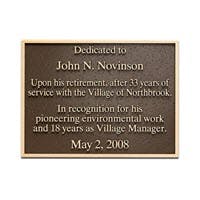 # 11 Themed Gift basket
A collection of foods, hobby-related gear, or self-care items are just a few happy retirement gifts that avoid potential disappointment. By selecting a collection of multiple smaller items, gift-givers are more likely to avoid giving a gift that's not a good fit. Basic knowledge of the retiree's interests is all that's needed to create a set of themed gifts that's more likely to be enjoyed. In addition, a themed gift basket can be manually assembled or purchased from a retailer.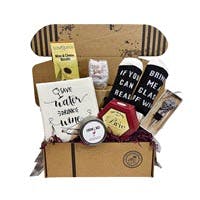 # 12 A Thank You Note
Perhaps the most overlooked idea for a retirement gift is a simple, sincere note thanking a coworker for their years of help and support. An inexpensive yet thoughtful gesture, a thank you note strengthens the relationship with the soon-to-be jobless and concludes a working relationship on a positive note.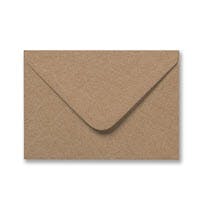 # 13 Charitable Donation
A donation to a retiree's favorite charity is appreciated by those that display care for others and their community. A donation to an organization ranging from a local foodbank to a medical research facility would demonstrate knowledge and support of the retiree's values.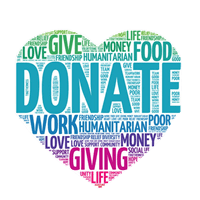 Tips for Selecting Retirement Gifts
A list of retirement gift ideas is a helpful place to start, but finding something that will be meaningful and enjoyed requires some thought. Consider these tips for use in selecting a gift for the soon-to-be-retired:
Consider Interests – Something relevant to their interests will be appreciated
Customize It – Adding personalized details will make the gift more meaningful
Be Sincere – Demonstrate the value and importance of the recipient
Set a Budget – Add limits to prevent considering overly expensive options
Consider Their Future – Adapt any gift idea to meet their upcoming needs
Ask For Suggestions – Get ideas from multiple people
Always Include a Note – A personal note of thanks is always appreciated
Use Our Ideas & Tips to Give a Meaningful Retirement Gift
Retirement is an opportunity to thank someone for their hard work and celebrate their pursuit of future interests. Combine these ideas with our tips on selecting retirement gifts to send a co-worker, family member, or friend a thoughtful, supportive gift that they'll always remember.
About the Author
Kyle Greco is the resident writer at RushOrderTees, where he blends word nerdery with his love for T-shirts. A graduate of The College of New Jersey, he is interested in exploring the intersection of clothing and culture. In his spare time, he makes music, builds guitars, and cooks with his wife. He enjoys hot dogs, sports, and collecting too many hats.