Design Custom Gear
Personalize a custom t-shirt with our easy-to-use Design Studio
Start Designing
If you're a baseball fan, springtime is always right around the corner. And if you're a coach or organizer for youth baseball, it's never a bad time to think about how to make your team or league more fun for the kids. 
What they wear on the field can go a long way toward informing how they feel about the game. Outfit them with stylish uniforms, and they'll feel like real ballplayers. That feeling can help foster a love for the game that lasts well beyond their playing days. 
In an era where some are bemoaning baseball's lack of popularity, that's not nothing. 
We'll let you put just about whatever you want on your baseball jerseys, but that doesn't mean we don't have a few tips to help them look sharp. Read on to discover my top dos and don'ts for your youth baseball team. 
Color: The Foundation of Baseball Jersey Design
Do: Use Powder Blue
This vintage baseball hue is back in a big way in the Major Leagues. As it should be– powder blue is an incredible jersey color. The Cardinals used to kill it in them, and brought it back into their wardrobe for the 2019 season. The Blue Jays had a run of (sartorial, if not competitive) glory with it, and will try to revive it in the 2020 season. 
The Rangers are figuring out how to make it their own, having tried and (say it quietly) failed in the past. The Brewers, Braves, Phillies, Expos, Royals, and Mariners also have powder blue in their past.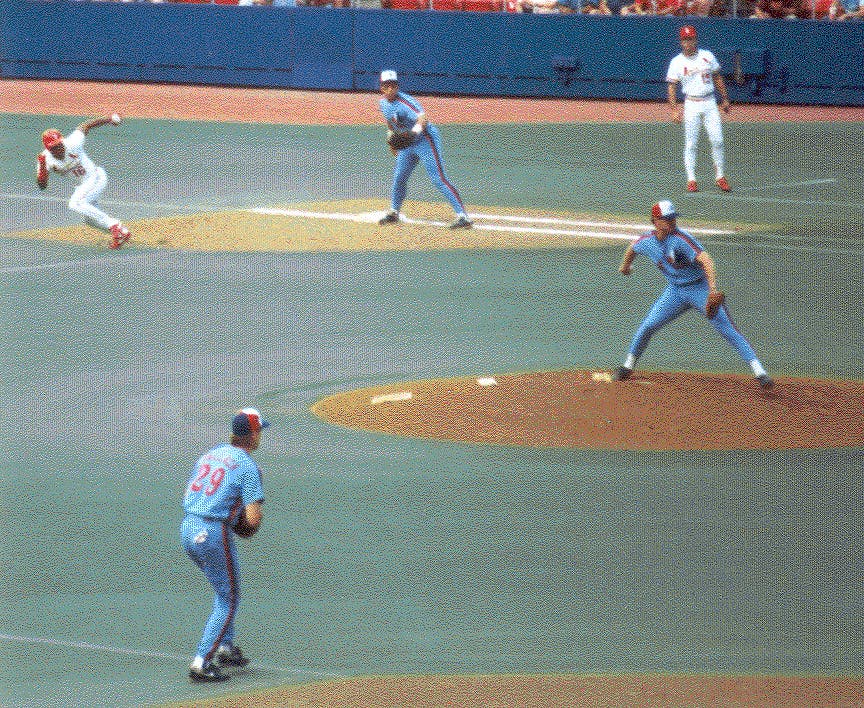 Honestly, I'm here for them all reviving the look. Because custom baseball uniforms in powder blue promote success. I'm sure science would back me up on that, if I could just secure the .5 million in grant money I need to carry out my experiments.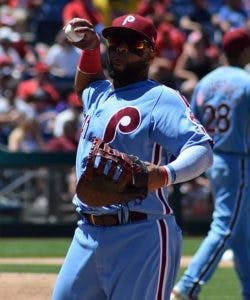 Am I saying I would have hit 40 home runs in my little league if I was decked out in powder blue? Not necessarily. But I'd probably have a plus-plus on-base percentage.
Don't: Go for All-Black Youth Baseball Jerseys
I get why you might want to choose black as your team's color scheme for this upcoming season. It looks intimidating, which can be an advantage on the diamond. It will also look better than white late in the season (more on that later). 
But if your team plays in any kind of light (which I'm includes all baseball teams), you'll actually put them at a disadvantage. 
That's because black absorbs light and converts it into heat, hence why many pro teams have moved away from black uniforms recently. And if pro players, with their decades of built up endurance, feel the effects from black jerseys, how do you think little Timmy, who has never seen the sun before, will feel?
Bottom line: if you don't want to risk your players melting into little puddles by the bottom of the 3rd, stay away from black.
Also Don't: White 
True, white is a classic baseball uniform color. It doesn't heat up the way black does, either. So why not make it the look of your team? 
Because you don't have a professional equipment manager to make sure they stay white. Baseball is literally played in the dirt, so stains are inevitable. Choosing white over another color just makes it harder on the parents, who will be tasked with getting those stains out. 
Not all stains can be eliminated, though. And most teams only order one jersey to last the whole season. Do you really want your team to show up for the playoffs looking like the Bad News Bears? Didn't think so.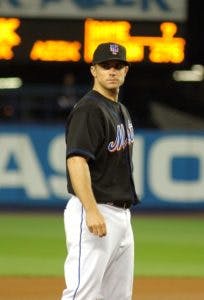 Do: Grey 
The happy medium between black and white, grey is the perfect color to use as the foundation of your baseball uniforms. It's utilitarian, sure, but that's kind of the point. It won't heat up the way black uniforms do. Stains won't be as prominent on grey as it would on white. That's why so many teams choose it the world over. 
What's more, it goes with pretty much any color, which is perfect for league organizers who need to buy for multiple teams.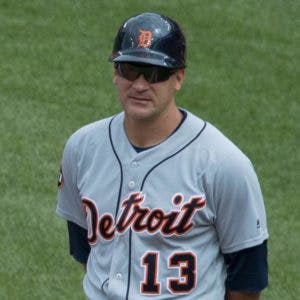 How to Style a Baseball Jersey With Pinstripes, Letters, and Graphics
Do: Use Pinstripes
Pinstripes go in and out of fashion in the real world, but on the baseball diamond? They're always in season. It's a great way to make your players feel special. It creates a look that's quintessentially baseball, and makes everyone feel like they belong to something bigger than themselves.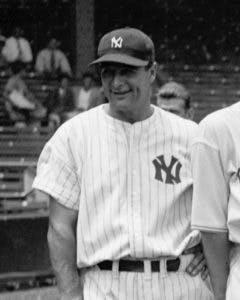 It's also perfect if you are dead-set on white uniforms. Look, I can't tell you what to do. But I can say that white uniforms with pinstripes do look great, and stains won't be as distracting on them. The problem of needing to work harder to make them look pristine remains– they just won't look as beat by the end of the season.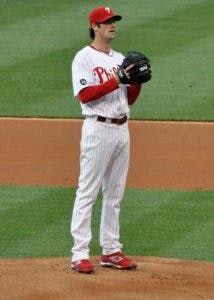 Pinstripes aren't just limited to white jerseys, of course. A grey jersey with black pinstripes might just be the perfect blend of style and function for your team or league.
Don't: Print Huge Graphics
Once upon a time, Major League Baseball thought it might be a good idea to make these horrorshow uniforms as part of "Turn Ahead the Clock Night." They didn't look good then, and they don't look good now. And these are professional players– guys in the best shape of their lives. Now imagine the smallest kid on your team draped in a uniform that looks like that. They'll look more like a mascot than a player wearing something like that.
If you are going to go with a logo, left chest is the classic place to put it. These can look great on baseball tees as well. Whether it's one letter, multiple letters, or a funny baseball man, just about anything you put there will look good. Plus, it leaves the right chest open for player numbers. Speaking of which… 
Do: Print Custom Names and Numbers
Want your team to play with confidence out there? Nothing beats practice. Get in front of those ground balls, catch pop flies with two hands– "good fundies" as my man Keith Hernandez would say.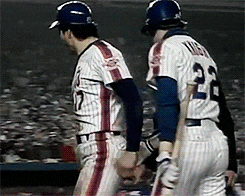 Assuming your team is already well-drilled and just needs another shot in the arm, vinyl customization is the way to go. Speaking from experience, there's nothing quite like having a jersey, one that you're actually going to play in, with your name and favorite number on it. Put their last name on the back of the jersey with their preferred number.
Do: Use Script Fonts
Curvy, vintage-looking fonts are the best ones to outfit your team with. It's arguably what makes a baseball jersey look like a baseball jersey. Choose something that's easy enough to read, but still evokes a vintage vibe.
When it comes to what you want to put in that font, you have a few options. If you're an organizer for an intra-town league, you could go with each team's nickname or mascot.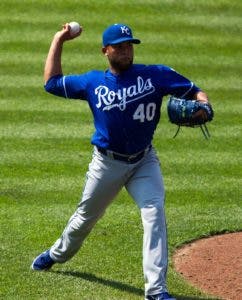 If you're buying for your town's travel team, using the town name might be the way to go. A team with a particularly generous sponsor might want to put the name there, instead of on the back of the jersey. 
No matter which route you choose to go, the right font will make sure it doesn't look out of place in the field.
If you're looking to go the extra mile for your team, stick a tail on the end of that bad boy. Our Design Studio's clipart library is equipped with a number of them. It may take a little trial-and-error to find one that fits your selected font, but it's totally worth the effort.
Don't: Create Jerseys That Look Like Other Clothes 
This is apparently a thing. One look at this abomination, and you'll long for the days of blissful ignorance before you did. 
You can almost already hear the old timers saying that tuxedos are for prom night, not the ballpark. Outmoded ideas of tradition aside, a baseball uniform that tries to look like anything other than a baseball uniform is gimmicky at best and downright ugly at worst. 
And if your players try to convince you otherwise, stand your ground. It might sound like a good idea to them when the season is fresh, but how will they feel about it during the dog days? When the team from the rival town comes around and tries to get in their head about it? 
Use your better judgement and pick something they can play in without thinking about. Besides, you're older and bigger than them.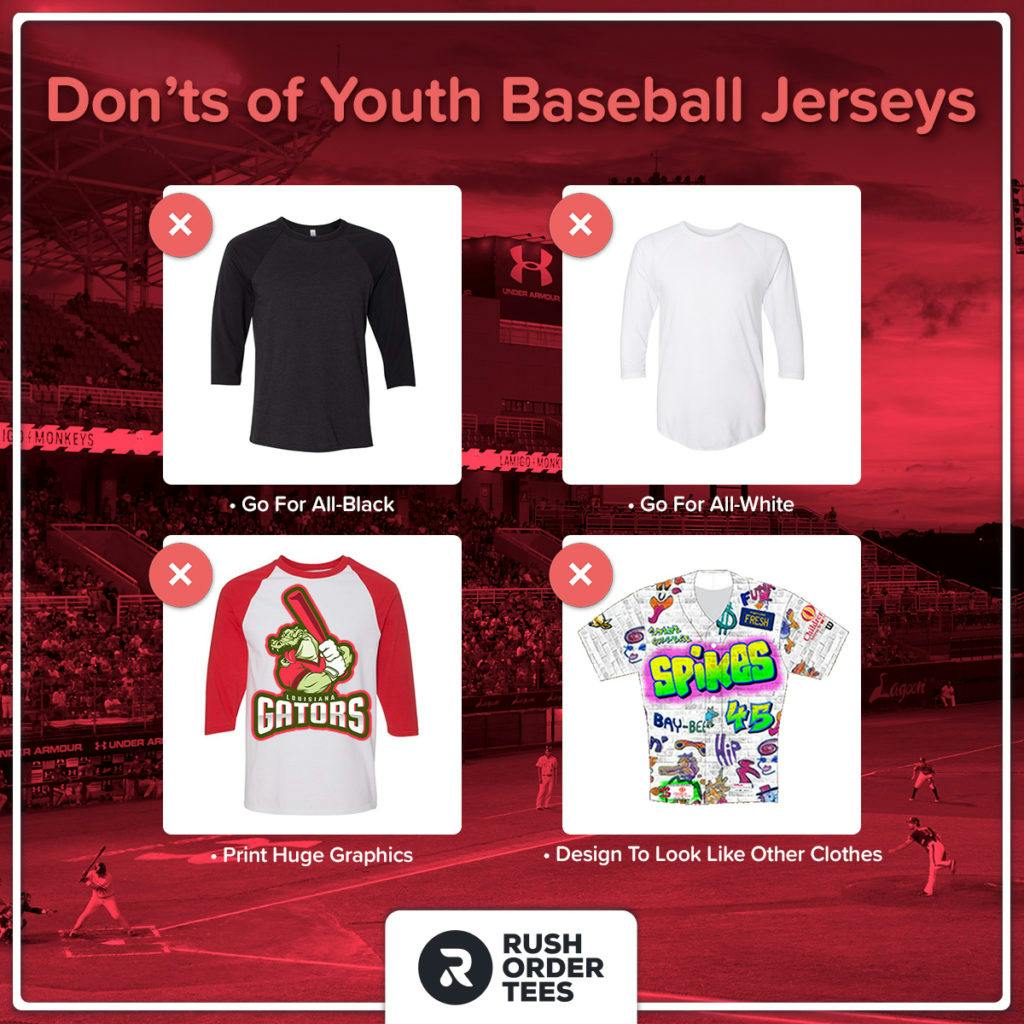 These are the considerations to keep in mind as you begin building a custom youth baseball jersey design that your players will love. Don't be afraid to play around with these ideas, but remember that generally, when it comes to uniform design, less is more. Experiment with colors, fonts, and logos– with our expertise and your vision, you might just come up with the next on-field trend. 
About the Author
Kyle Greco is the resident writer at RushOrderTees, where he blends word nerdery with his love for T-shirts. A graduate of The College of New Jersey, he is interested in exploring the intersection of clothing and culture. In his spare time, he makes music, builds guitars, and cooks with his wife. He enjoys hot dogs, sports, and collecting too many hats.