Custom Army T-Shirts
Create your own army t-shirts with our easy-to-use Design Studio.
Free Shipping
As soon as Mon Oct 09
Rush Shipping
Guaranteed by Thu Sep 28
Army T-Shirt Templates
Choose a template and get started now!
Customer Created Army T-Shirts
Army Team shirts
Nothing but the best service and finished products. My team of Army drill sergeants love their shirts and hoodies. Easy to design and a great staff to help along the way
Donald R.
Verified Review on Yotpo
Army order
I ordered custom shirts for my squad and was very pleased with my order. What impressed me most was there customer service. I called twice to review my order and my call was answered quickly and directed to the appropriate department. I was missing one shirt out of my order and upon calling them they sent me a replacement within two days of my call. Excellent customer service and very good product. I will use them again.
Pete V.
Verified Review on Yotpo
Army Outdoor Recreation Polos
From the beginning to the end of the ordering process and the proofs of the artwork Rush Order Tees customer service is beyond measurable.
Johnny J.
Verified Review on Yotpo
Start Designing Now
Create your own army t-shirt with our easy-to-use Design Studio. Add your logo, clipart, or text to support our members of the military.
Get Started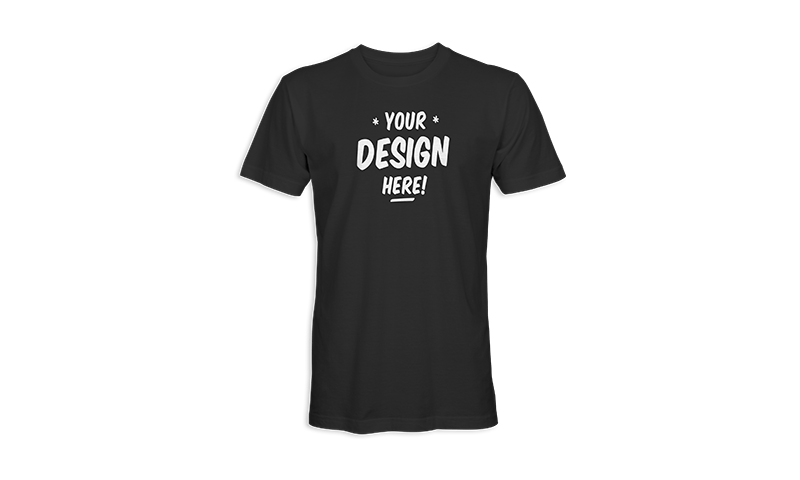 Proclaim Your Support with Army T-Shirts
Demonstrate your support of our military families with custom army t-shirts from RushOrderTees. Create personalized army shirts to support a loved one in the service, or develop a fundraising shirt to promote veteran-specific causes. Whatever the application,  custom army shirts will clearly show your support of our men and women in uniform.
Creative Army Unit T-Shirts
Our design resources give you the ability to create a custom, unit-specific army t-shirt. Not only does our Design Studio help you upload unit insignias and nicknames, but it allows you to add clipart and use fonts to produce custom army shirts that will stand tall. Whether you're making a shirt for a squad, platoon, or a larger group, we give you the power of creativity.
Ordering Made Easy
Whether for an event or a family member's homecoming, we make ordering army t-shirts easy. Our design process is entirely online, and we have staff ready to guide you if needed. In addition, we have delivery options to get your personalized army shirts there on time and a satisfaction guarantee.
More Custom Shirts for Military & First Responders