Cloth Face Masks - Ships within 1-2 business days (Call or Livechat with us today for 1 color printed face masks).
Order Packs of 2,400, 120, 36 & 12. A Portion of Proceeds Donated to COVID-19 Relief Fund.
The US Centers for Disease Control (CDC) now recommends that all Americans wear a fabric face mask outside their homes. Our innovative no-sew design means this mask is produced with zero human touch. Ultra-soft and lightweight jersey fabric makes this one-piece face mask comfortable and breathable, ideal for daily wear. A one-size-fits-all design with two ear holes and a contoured shape makes the mask versatile for many different face sizes and shapes.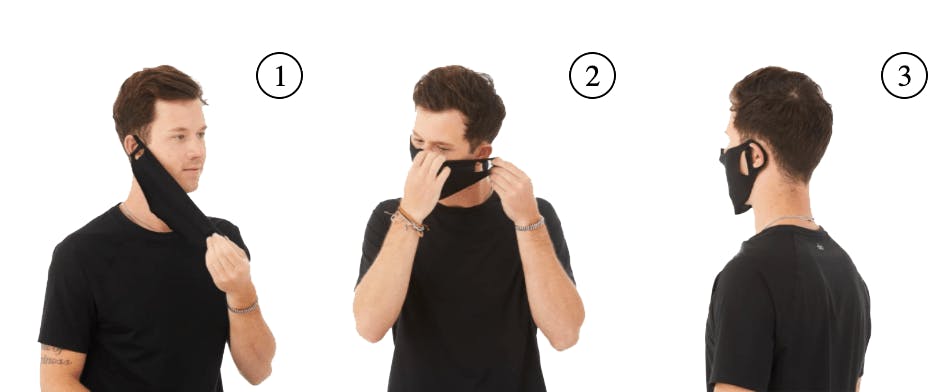 How to Wear a Cloth Face Mask
1. With the nose flap pointing up, place one ear through slit.
2. Wrap the mask around the nose and mouth.
3. Place the other ear through the slit on the other side. Mask should sit snugly but comfortably across the face. Adjust fit by changing ear slits if necessary.
RushOrderTees.com & LiveLifeNice partnered together to assist with the COVID-19 pandemic. All of the profit from the mask sales will be donated towards the Philly Pledge COVID-19 Relief Fund.
Stay Safe.