Custom Kayak T-Shirts
Design your own kayaking shirts that everyone in your group will love!
Free Shipping
As soon as Thu Oct 12
Rush Shipping
Guaranteed by Tue Oct 03
Happy Customer!
I needed 60 custom hoodies within one week. Rush Order Tees produced a thick high quality cotton hoodie. Everything was perfect for a great price. The logo was clean and clear with the most vibrant colors. We will definitely be using them again.
Rasheedah G.
Verified Review on Yotpo
I would like to take this opportunity
I would like to take this opportunity to thank all of you on your prompt and efficient service. This order was placed with extremely short notice and you all have been genuine lifesavers with your outstanding support and fast, free shipping.
Debra G
Verified Review on Yotpo
Design Shirts in 10 Minutes ! 10 MINUTES!!!
I found your website while doing a search for a local screen printer. Within 10 minutes I had the shirts designed and had already talked to someone about getting that same design printed on some sweatshirts, too. What great service!
Randy W
Verified Review on Yotpo
Custom Kayak T-Shirts FAQs
Start Designing Now
Create a custom kayak shirt by uploading your logo, adding text and personalizing your design for the perfect look.
Get Started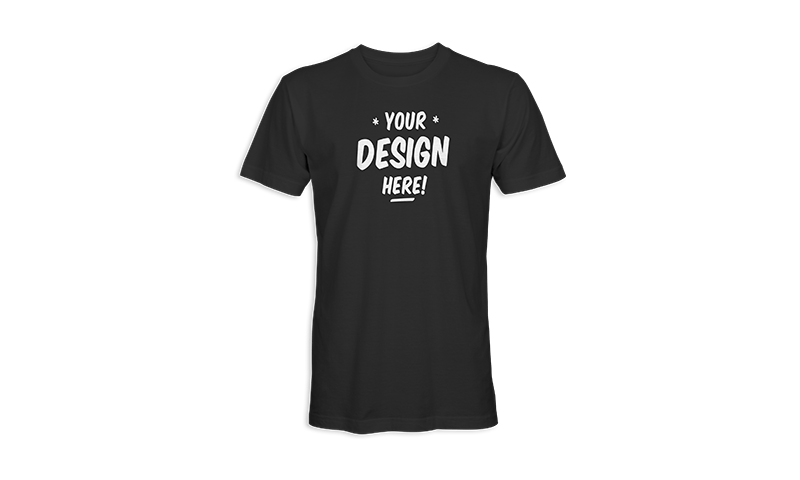 Designing custom kayak t-shirts online is an exciting way to express your love for the sport while adding a personal touch to your wardrobe. Whether you're an avid kayaker or simply enjoy the beauty of nature from the water, these customized kayaking tees offer versatility for various occasions. Imagine a crisp morning by the lake, paddling through the water with your friends. Pair it with a matching embroidered cap to shield your eyes from the sun's glare. As you embark on this kayaking adventure, your customized t-shirts not only enhance your look but also strengthens the sense of companionship among your group.
For a more casual setting, picture a beach bonfire with friends under a starlit sky. Your personalized kayak t-shirt printed with your unique design. To complete the look, consider customizing a cozy hoodie featuring a kayak paddle pattern, ensuring you stay warm as the evening breeze sweeps in. These custom-printed items not only keep you comfortable but also serve as conversation starters, sparking discussions about your favorite kayaking memories.
Ordering custom-printed kayak shirts is easy at RushOrderTees. First, select your color and click "Start Designing" and enter our easy-to-use Design Studio. Then upload your logo/design, or use our free resources like design templates, fonts, and clipart and adjust your design until you are satisfied. Lastly, select your preferred shipping method and place your order