APPAREL
Organic Cotton Vs. Regular Cotton Clothing
Design Custom Gear
Personalize a custom t-shirt with our easy-to-use Design Studio
Start Designing
Today's consumer is more environmentally conscious than ever. From buying organic produce at Whole Foods and local markets, to organic skin care products for your face, and organic clothing to wear for all occasions. The increased market demand for eco-friendly is simply because of this: organic products make you feel good, from the inside out.
If you're thinking about customizing organic cotton t-shirts and other apparel, here's the 411 on all-things organic cotton, plus some awesome product suggestions that you can order and personalize with RushOrderTees.com.
What is organic cotton clothing?
Organic cotton clothing is a healthier, more eco-friendly alternative to regular, "non-organic" cotton. It's created according to organic family guidelines, meaning no genetically modified aids (seeds, pesticides, chemicals) were used. Organic cotton is also certified by the Global Organic Textile Standard (GOTS)—this is the worldwide textile processing standard recognized for organic fibers, which includes both ecological and social specifications.
Organic cotton is also a type of natural fiber clothing. Natural fibers are substances that are produced by animals, plants, and mineral sources and can be spun into a thread that can be woven or knitted—namely, into wearable apparel.
Why should you buy and wear organic cotton clothing?
You're probably asking yourself, "is organic cotton worth it?" Some of the benefits that come along with buying and wearing organic cotton include:
It's softer than normal cotton but just as durable, insulating, and weatherproof
It's hypoallergenic and free of chemicals and pesticides, causing fewer allergies and skin irritations
It's socially ethical and fair trade, since no cheap labor or is used in organic farming to get the work done at a lower price
It reduces water and soil pollution; no chemicals and processes are used in organic farming, which is better for the environment
You'll also want to order organic custom gear from a company like RushOrderTees.com that uses eco-friendly, phthalate-free inks when they screen print; this ensures garments are safe and non-irritating, especially for toddlers and babies.
Why is organic cotton more expensive?
Organic cotton has a slightly higher price tag for a few reasons:
It's more expensive to grow crops and fight weeds sustainably without toxins
Harvest is more labor-intensive when done without chemical aids
Small-batch quantities and equipment cleanup costs time and money
But here's the good news: as the organic clothing market continues to grow, companies' abilities to manufacture to scale will improve—and thus, eventually shrinking the pricing gap.
Tips for printing on organic cotton clothing
When it comes to customization, it's just as easy to print on organic clothing as it is on regular gear. Once you have your design printed on organic cotton apparel that features a flat, even surface, you can compare it to non-organic personalized gear; you'll immediately notice there is NO difference in:
Color brightness
Quality
Durability
What are some organic clothing brands?
Organic cotton clothing might be a more niche market than mainstream cotton, but there are still a ton of brands (econscious, Alternative, Anvil, American Apparel, etc.) that carry organic cotton apparel. From hoodies, to t-shirts, hats, aprons, joggers, and infant onesies, these are just some of many great organic cotton garments we can customize for you:
econscious: Organic Cotton/Recycled Polyester Eco Apron (Style #EC6015)
econscious: Organic Cotton Twill Everyday Tote (Style # EC8000)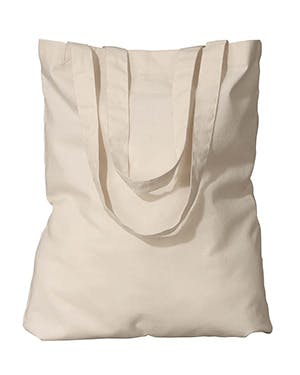 Alternative: Women's Eco-Jersey™ Classic Hooded T-Shirt (Style #1928)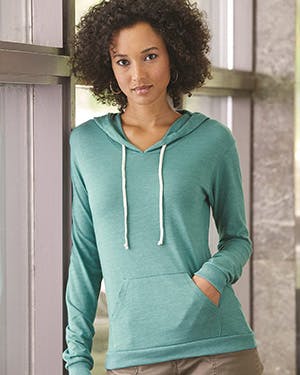 Alternative: Unisex Rocky Eco-Fleece Zip-Up Hoodie (Style #AA9590)
Alternative: Men's Eco-Jersey™ Crewneck T-Shirt (Style #AA1973)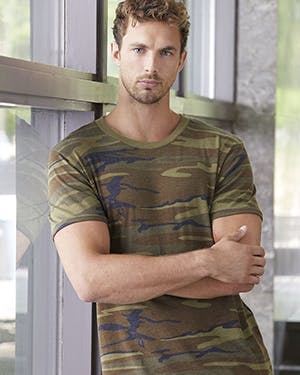 American Apparel: Infant Organic Baby Rib Short-Sleeve One-Piece (Style #4001ORW)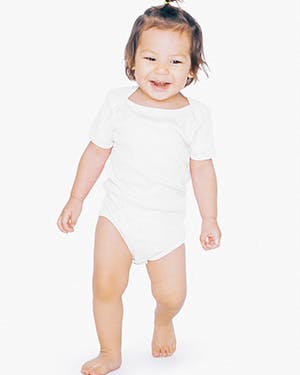 Have any questions or want to place a customized order for one of the products listed above? Give one of our talented Product & Design Specialists a call at (800) 620-1233—they can help you with your design, choosing the right apparel, and placing your order.
About the Author
RushOrderTees is a nationwide leader in custom apparel. Our screen printing, digital printing, and embroidery services create t-shirts, hoodies, hats and related apparel for individuals as well as group. Our staff regularly contributes knowledge and expertise to our blog to help those interested in creating custom apparel.