Design Custom Gear
Personalize a custom t-shirt with our easy-to-use Design Studio
Start Designing
Plenty of sites offer free font downloads if you're ready to embark on your journey into the vast internet wilderness to find the perfect fonts for your t-shirt design. Here is our list of the best:
1. Google Fonts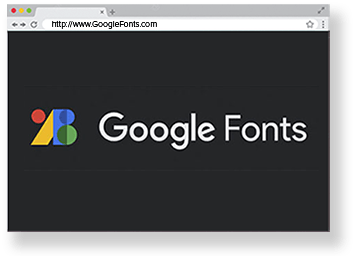 Google Fonts is a massive directory of free fonts for websites or other web-based projects and applications, as well as graphic design. It includes hundreds of excellent fonts that are Open Source (meaning they can be shared, changed, customized, etc.) and optimized for the web. You can also download them to your computer for print projects.
2. Font Space
Font Space boasts a mind-boggling 96,000+ free fonts, making it easy to find what you need: you can sort by style and subcategories within that style. Plus, they have curated font lists. The site features fun extras like a copy-and-paste font generator for social media, a "Lenny Face" generator, a designer directory, and other free stuff.
3. Dafont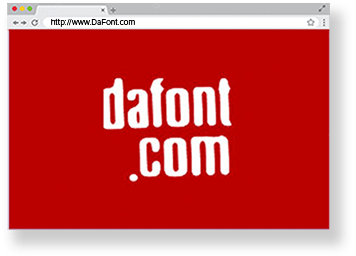 DaFont has an insane amount of free, public domain, and demo fonts available. The one downside is they are of varying quality since anyone can submit a font they've created. The lists can be sorted by popularity to avoid the lesser quality fonts. Most fonts are  100% free for personal use, but make sure to check that license agreement.
4. Font Squirrel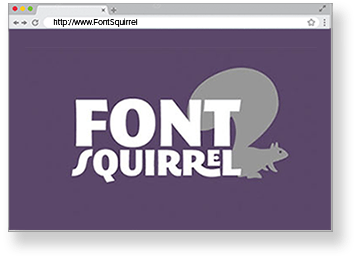 Font Squirrel is one of the best resources for free and licensed fonts for commercial use. The site includes a great selection of hand-picked, high-quality fonts that are searchable by classification and tags (casual, retro, or distressed). They also feature a handy "font identifier" and a forum for discussing all things font-related.
5. Urban Fonts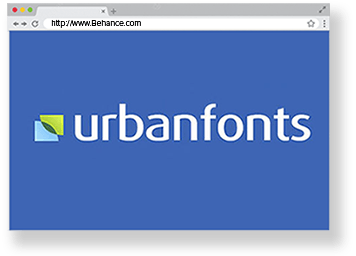 Urban Fonts has a massive library of over 8,000 freeware fonts, helpfully sorted by categories and tags. Their "Our Favorites" list is continually updated for a good starting point, along with their "Top 100" list of the most popular. They also feature a wide assortment of free dingbats and a list of the best premium fonts for professional use.
6. 1001 Fonts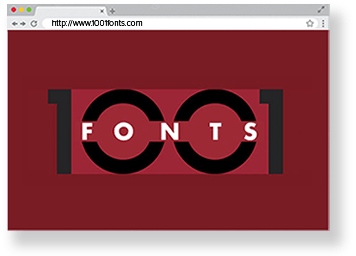 1001 Fonts now has over 7,000 free fonts available. The site has a special section of free commercial-use fonts with a handy option to search by type, style, or mood, including holidays and other events. One valuable category has fonts sorted by decade for when you want to represent a historical era. Visit their forums for font discussion.
7. Behance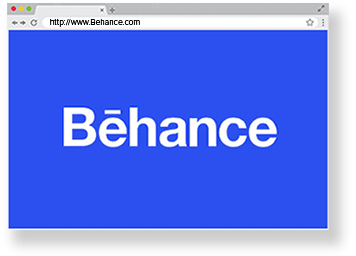 Behance is a hugely popular site for creative professionals. Part portfolio sharing, part inspirational, part social, and part resource library, they've become a powerhouse over the years and are affiliated with Adobe. Beyond being a hub for the creative world, they have hundreds of free fonts you can download directly from designers.
8. Dribble
Dribble is similar to Behance, with many of the same features, if not the same volume of work. On top of inspiration and sharing work, you can connect directly with designers and even learn how to market your own services. Their templates are especially top-notch and affordable. This link takes you directly to their list of free fonts.
9. Font Bundles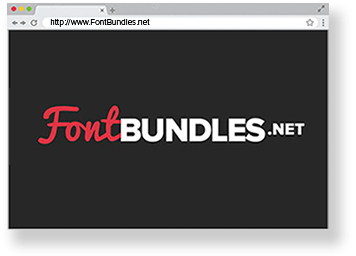 Font Bundles is one of the best places to get free, high-quality, affordable fonts for commercial use. Many fonts are exclusive, with an especially extensive selection of script and handwritten fonts. Plus, they have tons of other resources. Some designers ask only for your email or attribution to download their free fonts.
10. Fonts.com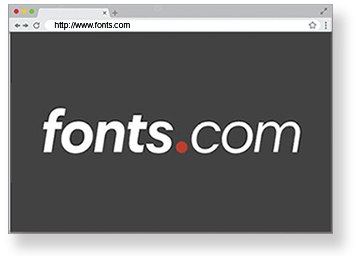 Fonts.com is a popular site for all things font-related and one the professionals turn to. It's run by the folks at Monotype, a behemoth and the grandaddy of type foundries. You can purchase a subscription directly through Fonts.com, giving you access to 150,000 typefaces. This link takes you to their list of free fonts.
That's our list of the top 10 websites for free fonts. If you need help deciding, check out our list of the 15 best fonts for T-shirts. Happy designing 😊

Imri Merritt
About the Author
A graduate of the Multimedia program at the University of the Arts in Philadelphia, Imri Merritt is an industry veteran with over 20 years of graphic design and color separations experience in the screen printing industry.