DESIGN
The Only Guide You Need to Design Team Uniforms
So you're in charge of making the team uniforms this year. Lucky you! If you haven't done this before, you're about to enter a world of possibilities. That may sound a little daunting right now, but never fear– we're here to help!
Let's walk through the things you need to consider as you build your team's uniform.
Your Sports Jersey's Base Depends on the Type of Team
The team uniform you build depends a lot on why your team is together in the first place. Is it an adult slowpitch softball team all about having fun and making friends? Is it a travel basketball team filled with intensely competitive teenagers? Or is it a flag football squad that always plays to win?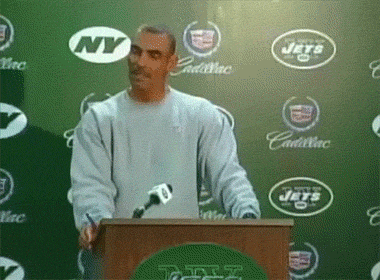 How you answer will determine what piece of apparel to start with, and what details will be needed. 
The beer league softball team might just need T-shirts of the same color, while the travel basketball team will likely need performance tank tops with personalization. The flag football team probably wants something in between those two levels of customization.
If you're unsure of what your team wants, you could always ask them. However, if you're afraid they'll tease you, answer the following questions.
Team Uniform Factors to Consider
-What season is it? 
-Will you play indoors or outdoors?
-What is the budget?
-Are they ultra-competitive? 
As you answer these questions, you'll probably find that a T-shirt is a good candidate for the base of your uniform for a wide variety of sports. 
This is especially true if the sport in question is recreational. You can go with a cotton t-shirt in these situations and not get side-eye from hypercompetitive bros, or parents who have paid a pretty penny to see their precious Tobias jack up ill-advised threes in shiny performance wear.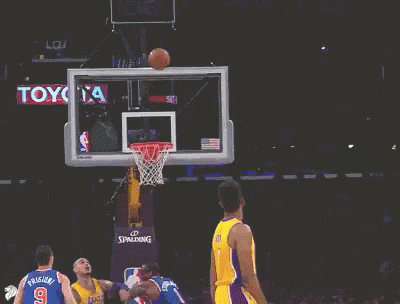 That said, if you think your team would like performance athletic wear, or stands to gain an advantage over their competitor by using it, then by all means make that your base.
An Aside: Wait, What is Performance Wear?
"Performance wear" is another term for apparel made with moisture-wicking materials. Our T-shirt guru M has a blog post about it if you want to learn more.
Should You Personalize Your Custom Jerseys?
Personalization is something I'd recommend for every team's uniform. It sounds contradictory, but giving each player a uniform with their own name and number on the back actually makes them feel more like a part of the team, rather than just another individual. 
And look– it's just plain cool. Whether you're the most ardent competitor or just a casual sports fan, there's a part of you that lives out the fantasy of being a pro athlete each and every time you take the field or court. Personalized jerseys make it a bit more real, a bit more fun. And fun is what sports is all about, right?
That said, if your team is on a particularly tight budget, or just isn't that interested in having a uniform with the works, go with the minimum requirements. Most leagues have guidelines for what their teams' uniforms should look like. 
Adult recreational leagues may not need anything more than shirts of the same color. Competitive youth leagues usually require that each player has their own number at the very least. 
If Jim, AKA The Midwest Messi, refuses to play for your five-a-side team unless you have names on the back of your jerseys, you know what to do. Sometimes you have to go with what the people want for the good of the team. 
Does My Team Need Home and Away Uniforms?
There are more than enough colors under the sun for your six-team floor hockey league to each have their own. Which is to say that you probably don't need home and away jerseys in most situations.
However, if you're (somehow) in a 20-team league, it might be a good idea to give your team an alternate color to wear. After all, you don't want to accidentally pass to the opponent! 
You may also want a second uniform if your team usually plays more than once a week. Having an alternate option keeps things sanitary.  
What color you choose for your "alternate" jersey is up to you, assuming the league your team belongs to doesn't have a say in the matter. If your normal jersey is usually two colors–a main and a secondary– you could always invert them. 
You could go with a totally bonkers color that's nothing like your normal jersey, a la some pro soccer teams' "third kits." That might be confusing, especially if that color is shared with another team in your league. 
My recommendation? Go with white. It is enough of a contrast to any other color that there will not be any confusion as to who's on what team over the course of the game. That's why the pros do it, after all.
Do Our Uniforms Need Graphics, Words, Both?
Beyond the colors and the personalization, the other thing your team absolutely needs is a custom style. Something that says "this is my volleyball shirt." 
(Figuratively speaking.)
There are three main ways you can go about creating this style. You can use graphics, words, or both. Which one you choose depends on the look you're going for. 
Ask Your Team These Questions to Determine Your Style
Do we want to look:
– Bold and modern?
– More traditional?
– Wacky and wild?
– Something in between?
Your team's sport may affect these answers. Brian loves that your indoor ultimate frisbee team, the Fightin' Kangaroos, has the giant marsupial in boxing gloves on the front of the jersey. But an oversized logo is the last thing he wants on his uniform come baseball season. Maybe he read our guide on how to design baseball jerseys.
While it's true that every sport has their design standards and traditions, you can make your uniforms any way you want. That said, here are some guidelines to help you make team uniforms your players will love.
Using Graphics. Cute, classic, funny, or fierce, the right image can set the tone your team is going for. Mascots offer something for the team to rally around (Think: QUACK! QUACK! QUACK! QUACK!).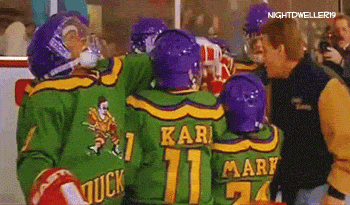 Other graphics or logos can represent how the team wants to play. Whichever route you go, remember to size your graphic properly. For example, for a soccer uniform, the team's badge or crest usually doesn't go in the middle of the shirt– make it small enough to fit in its traditional left chest printing position, while still being easily visible.
By contrast, hockey team logos usually go in the middle on the front of the shirt, and will need to be sized appropriately. The bigger, the better in this case.
Using Words. If you opt to forego the graphics on your team uniforms, you better have a great font to put your team name or town in. Let the sport shape your team's look. For baseball, go with curvy script fonts and swashes. For basketball, go with more modern typefaces, like the ones you might see in the pro game. 
Using Both. Just can't decide between words and graphics?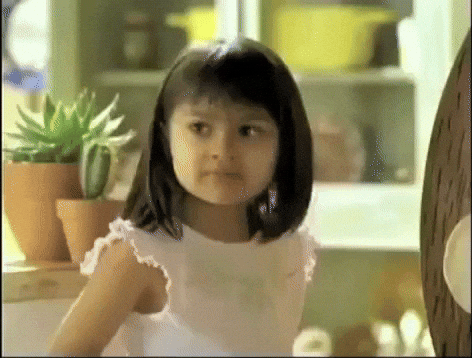 You might not have to! Remember that your design needs balance, though. That means one of the elements will need to take a backseat to the other. Whether that results in a dominant graphic with a smaller font size, or vice-versa, is up to you. 
If you want the team to have a say in which style they'll wear for the season, mock up a few ideas in our Design Studio, then save and send them out to the players. This gives them an opportunity to vote for their favorite.
What Accessories Should My Team Wear?
As I said before, most recreational sports teams won't require much more than a shirt. How your team chooses to accessorize is up to you. If there's money left over in your budget, see what your team would like to add to their uniforms.
Accessories Your Team Might Want
–Hats, for sun protection
-Shorts, to pair with uniform tops
–Hoodies, to warm up in, or wear on the sidelines
–Duffel bags, to keep their gear in one place
Maybe they will want shorts with their number on them. Or maybe they'll want hats to shield their eyes from the sun.  Hey, they might even want socks that really help them stand out.You might not be able to do all three, so get a sense of what will be most popular before placing your order. 
Whichever route you go will offer a more complete look for your team. They might just start playing better, too.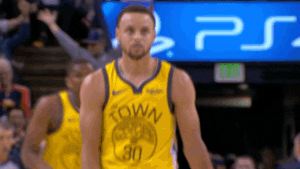 Building a uniform your team will love to wear takes time and patience. But with these tips and your imagination, they'll take the field or court in style this season.
About the Author
Kyle Greco is the resident writer at RushOrderTees, where he blends word nerdery with his love for T-shirts. A graduate of The College of New Jersey, he is interested in exploring the intersection of clothing and culture. In his spare time, he makes music, builds guitars, and cooks with his wife. He enjoys hot dogs, sports, and collecting too many hats.