MARKETING
The Most Fun You Can Have While You #StayHome
Unless you're just returning from your 12-day meditation retreat, you probably already know about the collective effort by everyone to #StayHome. With things being so uncertain, it's surely a stressful time for you and your family. We at RushOrderTees hope you are doing what you need to do to stay safe and healthy during this tough time.
That said, you're probably looking for some distraction from all of the craziness. So we've gone ahead and compiled a list of family-friendly things you can do with your loved ones while we ride this out. 
Bake and Cook Your Favorite Foods
Baking and cooking aren't just valuable life skills for your children to develop. They can also be lots of fun. Plus you get to eat what you made when you're done! 
Choose one of your family's favorite meals or desserts, and let everyone pitch in to help. Don't worry if there's a little mess; it's all a part of the learning process (and everyone can help clean up after).
Through this, they'll learn how to follow a recipe, season to taste, and the meaning of "golden brown and delicious." They might even gain a greater appreciation for the effort that goes into all those wonderful things you cook for them, and the importance of not being wasteful with food.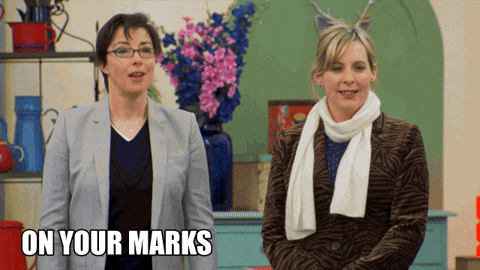 Play Tabletop Games
We are in something of a golden age for board games. There are a ton of games out there that are easy to learn, but are entertaining for hours on end. Here are some of our favorites:
Games to Play During Your Time In
Azul. This board game is beautiful, but it's a lot more than just a pretty face. Here, players use a drafting mechanism to build complete patterns of tiles. It manages to be simple and deep at the same time, and the sound the tiles make as you pick them out of the bag is very satisfying. 
Ticket to Ride. Think you can build a railroad empire? Try your hand at it with this board game, which offers many different paths to victory. A great strategy game, particularly for teens and adults.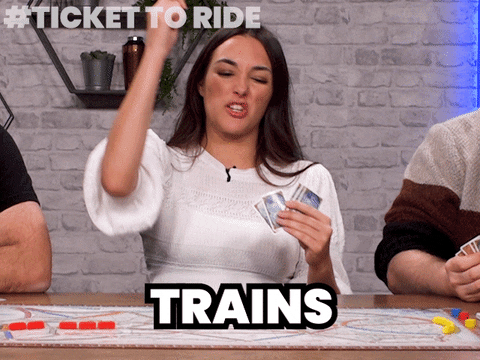 Mille Bornes. This French card game imitates a road race where you can sabotage your opponent's car. The first racer to collect 1000 milestones ("mille bornes") wins.
Dutch Blitz. Another fast-paced, wacky card game that's very different from your average Go Fish or Old Maid. The rules take a little getting used to, but after watching this video and playing a few rounds, you and your family won't be able to put it down.
Go. The oldest game on this list, this abstract board game of few rules has confounded players for centuries. People of just about any age can play it; the youngest player to go pro was just over 10 years old.
Make Up Your Own Competitions
In the toughest of times, sports have found a way to bring us together, and offer a reprieve from the real world. But with essentially every major league on hiatus right now, many families are missing out on the bonding activities that go along with those sports. 
With no game to catch and no ballpark to visit, you and your children might want to think outside of the box to get your sports fix. 
One idea? Play Jorkyball. It's a bite-sized version of soccer invented by a French guy in his garage. You don't need any official equipment– just something to mark off two goals and a ball soft enough not to break anything. Plus it looks pretty fun:
Once you're tired out from that intense action, hop onto YouTube to catch some Marbula One racing action.
Yes, those are racing marbles. Yes, the marbles all have names. And yes, the presentation is surprisingly professional. It's both deeply silly and yet somehow surprisingly exciting!
Are you and your Little Leaguer looking for your baseball fix? Now is a great time to get into Strat-O-Matic Baseball. This stat-based baseball game features all real players and different levels of play so that it's fun for all ages. Homers won't break windows with this game– it's played on a tabletop!
Listen to Music
All this time spent inside gives you and your family a wonderful opportunity to engage in some deep listening. Composer Pauline Oliveros coined the term, which invites us to listen without distraction. 
Whether you're a vinyl fanatic, a Spotify junkie, or still rocking an iPod Classic, this is a great time to introduce your children to some of your favorite albums and songs, and vice versa. Give everyone in your family a chance at the aux cord. 
You're sure to hear some things you love, and others that you don't. The fun lies in watching each person's reactions from song to song. 
The fun doesn't have to end there, though. Staying home has probably caused a significant disruption in your family's normal exercise routine. So get off the couch and have a dance party!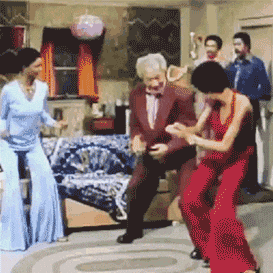 You don't need to invite anyone over to have a good time (and please, don't!). Just put on some songs that get the whole family out onto the makeshift dancefloor (your family room rug).
Color Creatively!
Coloring isn't just for kids anymore. It's a wonderful pastime that just about anybody can pick up. 
It stimulates creativity and improves fine motor skills in young children. Adults benefit from the practice, too. It can help your brain enter a meditative state, and is a great way of being mindful of the present moment. That's something we could all use a little more of these days.
Plus, it's just really satisfying to do, and everyone can do it together! Give each family member a separate page or book to color, or pass around one page and see what you can come up with together!
There are so many places where you can find great coloring pages for free. Our favorites include Just Color and  Crayola. 
We're including a few color-your-own-t-shirt templates below for your little ones to make their own creation with! We can't wait to see what they come up with.
About the Author
Kyle Greco is the resident writer at RushOrderTees, where he blends word nerdery with his love for T-shirts. A graduate of The College of New Jersey, he is interested in exploring the intersection of clothing and culture. In his spare time, he makes music, builds guitars, and cooks with his wife. He enjoys hot dogs, sports, and collecting too many hats.