MARKETING
Great St. Patricks Day Activities for Kids and Adults
 March is one of those months that usually doesn't offer a whole lot to look forward to– save for St. Patrick's Day. If you're Irish, it's one of the best days to celebrate your heritage. And if you're not, well, it's a great time to pretend that you are. 
Below, we've come up with a number of great ideas to help you celebrate the holiday. Regardless of whether you're the oldest member of the Friendly Sons Of-Shillelagh, or just a kid who loves shamrocks, read on to discover the best way to enjoy St. Patty's Day.
St Patrick's Day Activities for Kids
Make shamrock necklaces
If your kids are crafty, set aside time for this activity. It's super easy to set up. 
– Grab green construction paper.
– Trace and cut out shamrock shapes.
– Punch a hole in each one.
– String yarn through them.
– Tie the ends of the yarn together.
You can even let them decorate with glitter, stickers, and markers. Do this activity prior to heading over to the parade or meeting up with friends and family so your kids can feel festive all day long.
Set a Leprechaun Trap
This is sort of like leaving cookies and milk out for Santa, except it's March and you're trying to catch a leprechaun. On St. Patrick's Day eve, have the little ones set up a 'leprechaun trap.' this can be as fancy or uncomplicated as they'd like– a stick-and-box trap made from a laundry basket, decorated shoebox, or even a hat will work! 
Remember, leprechauns like gold coins, but are very sneaky and don't like to be seen. 
(They're also very good at escaping from traps.)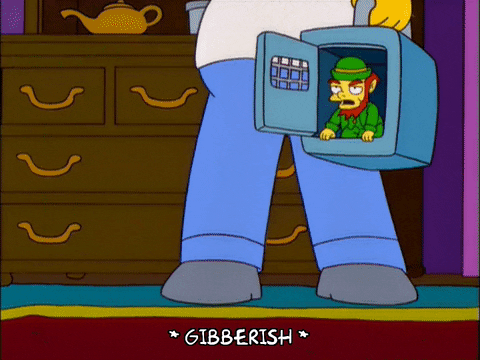 Let your kids leave gold coins in the trap before they go to bed. Once they're asleep, replace the coins with a small treat, then wait to see the excitement on their faces when they find the leprechaun paid them a visit!
Have a Scavenger Hunt
The leprechaun trap can be the start of a daylong adventure for you and the kids. Instead of leaving the treat for them right there, leave a clue instead to lead them on a scavenger hunt for a pot 'o' gold (or just a bucket of treats). Along the way, these clues can incorporate interesting lessons about Irish culture and history. It's fun and educational, perfect for your youngins! 
St. Patrick's Day Activities for Adults
Organize a Pub Crawl
In the U.S., St. Patrick's Day is synonymous with revelry at the bars. Partaking adults can enjoy great specials on pints of beer and Irish whiskey at their local watering holes. Why not take advantage of that with a pub crawl? Start by getting a head count on which of your buddies are game for it. Plan to visit 4-6 bars within walking distance of one another– any more and your group will get too broken up; any fewer and it's not really a crawl. 
Call the bars beforehand to let them know you plan on bringing a crowd. Sometimes, they'll offer special deals for large parties.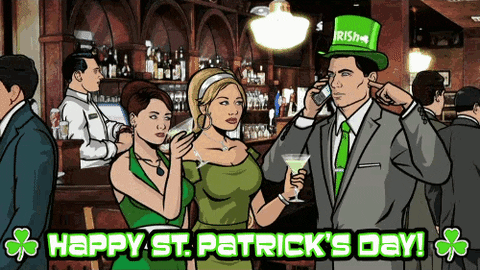 Once those things are settled, the only thing left to do is to figure out how you'll be able to tell the people in your party apart from the others. Bandannas and wristbands will work, but custom bar crawl T-shirts will really stand out. Be sure to deck out your design in shamrocks and gold. It makes the perfect souvenir. Your St. Patrick's Day shirts will hold the special memory of the pub crawl you organized for years to come.
And hey, while you're busy designing things, why not make St. Patrick's Day sweatshirts, as well? It's the perfect thing to wear during that weird March weather, where it feels vaguely warm in the sun, then suddenly bitterly cold when the wind blows.
Read a Book by an Irish Author
If you feel like spending the day doing something other than partying, you could do worse than cozying up with a good Irish book. There's a long lineage of Irish authors who have contributed significant works to the canon of literature. 
James Joyce, Oscar Wilde, and W.B. Yeats are among the best-known names, but it goes so much deeper than that. Edna O'Brien's The Country Girls was so groundbreaking, it was banned in Ireland upon its release. 
Maeve Binch and John Banville each wrote beloved books in Scarlet Feather and The Sea. Colm Toibin's Brooklyn and Emma Donoghue's Room were both made into feature films. 
You won't get to all of these in a day, but spending quality time with any of them is definitely a good idea. 
Cook a Traditional Irish Meal
St. Patrick's Day may be known here in the States for its drinking tradition, but there's a rich culinary culture to explore, too. Get in the kitchen to explore the wonderful world of Irish cuisine. It's filled with comforting meals, from corned beef and cabbage to the full Irish breakfast (otherwise known as a fry up). Don't forget about the Irish soda bread, either! 
On the other hand, if you're not much of a cook, you could always go ham with the green food coloring. Put it in your bagel spread, your premade cookie dough, and of course, your beer.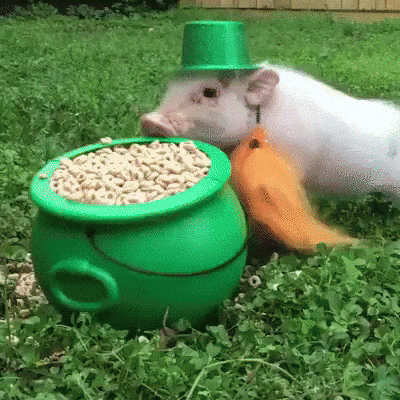 Ways For Everyone to Celebrate St. Patrick's Day 
Head to a Parade
Parades can be the source of all-ages fun on St. Patrick's Day. You certainly don't need to go to one of the major cities to find a good one. Local parades happen all across the country this time of year. It's a great way to get to know your neighbors a little better, and it's fun for the kids, too. 
In fact, they might even be in the parade, walking with their local school, or riding on a float associated with one of their after-school programs. That will lead to some great photo ops and very proud parents! 
Listen to Irish music
The Emerald Isle's musical output is not limited to Celtic folksongs and U2. On the contrary, there is a wide variety of Irish acts worth listening to all year long, especially on St. Patrick's Day. 
Whether you appreciate the dreamy pop of The Cranberries, the hard rock of Thin Lizzy, or the pioneering shoegaze of My Bloody Valentine, you might just find an interesting sound you weren't expecting. 
Enjoy a Shamrock Shake
This is probably the least authentically Irish thing on the list, seeing as McDonald's is just about the most American thing ever. But this limited-edition mint-and-vanilla milkshake is still a great way to celebrate the holiday. 
Between its iconic green color and cultishly-beloved flavor, there's really no reason not to give it a try. Unless you live in one of the states that doesn't sell it. Even then, you might have to make the pilgrimage to a MickeyD's that does.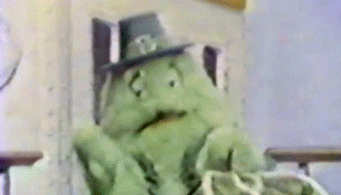 You can't go wrong with these excellent St. Patty's Day ideas. Gather up your friends and family, and enjoy everything the holiday has to offer!
About the Author
Kyle Greco is the resident writer at RushOrderTees, where he blends word nerdery with his love for T-shirts. A graduate of The College of New Jersey, he is interested in exploring the intersection of clothing and culture. In his spare time, he makes music, builds guitars, and cooks with his wife. He enjoys hot dogs, sports, and collecting too many hats.