MARKETING
Simple 100 Days of School Shirts for the Best Day Ever
You've already seen some of our favorite ways to celebrate the 100th day of school. But what about what you wear? Planning a special outfit gives everyone something to look forward to and makes the day that much more special. 
Of course, we have a few ideas in mind. If you're stumped on finding the right ensemble, check out our handy guide below.
100th Day of School Shirt for Teachers
As the leader of the class, your mood can dictate theirs. Getting them excited about anything requires you to be excited too. And let's face it, if you're 100 days into the school year, you're going to need a little extra help conjuring that energy.
Making a custom shirt to wear on the day will definitely help. It's easier to do than you might think.
First, you'll need a great slogan that fits the occasion. It could be something like "Hooray! It's the 100th Day!" or "Learning is Fun in 100 Ways!" Then it's time to create the design for the shirt. 
Put the slogan in a playful font. Is this me giving you permission to use Comic Sans? I'll leave that for you to decide (also, stop hating on Comic Sans). 
Don't forget to add in a fun graphic you think your class would like. My hypothetical class likes this worm with glasses (which can be found in our Design Studio). 
Our team of artists will review your design to make sure it looks its best, so don't worry if you don't have master-level graphic design skills.  I have the graphic design skills of a toddler, and look what they were able to do with my shirt idea!
(Click here to customize.)
100 Day Shirt for Students
Having your own custom shirt is definitely a fun way to celebrate 100 days of school. But what about getting the whole class involved? 
Each of your students can design their own shirt for the 100th day of school celebration. Prior to the big day, have them draw  designs on a paper template like this. You could even let them try their hand at the Design Studio (seriously, it's easy enough for a kid to use). 
Save the designs, and let the whole class vote for their favorite. Whichever shirt idea gets the most votes is the one you'll order for everybody.  
Dress Up Like 100-Year-Olds
Ever wondered what it would be like to have a classroom full of little old men and ladies? You can get a taste of it on the 100th day. 
A few weeks prior, send a note home with your students encouraging their parents to dress them up like they're 100 years old for the 100th day of school. You can do it, too. 
Head to your local thrift store or costume shop to pick up some senior citizen-approved clothes. Don't forget to sprinkle some baby powder in your hair, too, for that graying look.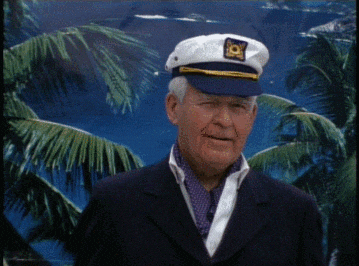 And hey, while you're at your local old person boutique, it might be a good idea to pick up some spare items for those kids who forgot to dress up. If you think your students might not dress up on their own, forego the note altogether and bring in clothes for them to play dress-up with before class lets out for the day.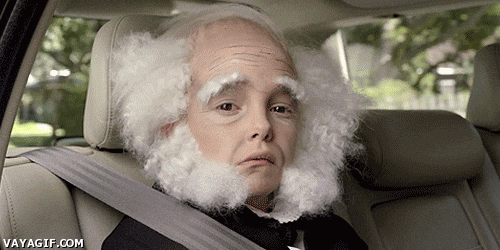 100 Days of School Shirt Project
This next project is a great way to give them a souvenir from the day. Start by having them make a collection of 100 things. 
It could be anything– rocks, cotton balls, buttons, earwax (read: not earwax). Have them bring it in on the 100th day, and give them a blank T-shirt to glue the collection onto. Just like that, everyone has a unique art project they can take home and wear. 
I Survived 100 Days of School Shirt
Teachers, we know it isn't easy getting through the school year. Children can be little terrors. Whether it's your first or your 50th year teaching, it's always a feat. 
Your class should be proud of themselves, too. After all, if you had to put up with them all this time, they probably had to put up with you, too. If you're looking for an idea that's a little more laid-back than the others, have your students make their own " I Survived 100 Days of School" shirt. Buy blank t-shirts for everyone, and let them use fabric markers, glue, pom-poms, and glitter to decorate them with.
After all the festivities of the 100th day are done, do something to congratulate yourself on getting this far. Treat yourself however you choose. Whether that's with a bottle of wine and a box of chocolates all to yourself on the couch, a post-class massage at your favorite spa, or with a trip to that all-you-can-eat sushi place on the way home. You've earned it! 
About the Author
Kyle Greco is the resident writer at RushOrderTees, where he blends word nerdery with his love for T-shirts. A graduate of The College of New Jersey, he is interested in exploring the intersection of clothing and culture. In his spare time, he makes music, builds guitars, and cooks with his wife. He enjoys hot dogs, sports, and collecting too many hats.