MARKETING
Seven 100 Days of School Activities That Will Delight Your Class
The 100th day of school approaches. Did it sneak up on you? If you're a teacher, this is a great time to treat your students. After all, they've made it more than halfway through the year, and are (hopefully) smarter for it! 
We've collected seven great ideas on how to celebrate the 100th day of the school year below. They are surefire ways to be remembered as 'the cool teacher' for years to come.
1. Wear a 100 Days of School Shirt
To put everyone in the spirit of celebrating 100 days of school, you have to dress for it. A custom shirt is the perfect thing for the occasion. Use it as a canvas to wish your students a happy 100th day with a witty rhyme like 'Hooray for the 100th day!' Or remind them how proud you are of them with a shirt that says 'My students are 100 days smarter!'  
(Click here to customize.)
It's easy to make a custom 100 days of school shirt. Just hop into our Design Studio, select one of our great fonts, pair it with artwork your kids will love, and we'll take care of the rest.
2. 
Make a 100 Day Shirt
As the 100th day of school approaches, have your students start collections of 100 things at home. It could be coins, rocks, sticks, bottle caps, buttons, or anything else small enough to put in a box or bag. They can tally the amount they've collected on the side of the box or bag. 
On the 100th day, have them bring in their collections to share with the class. After everyone has shared, let them tap into their creative sides. Provide each person with a blank shirt and some glue, which they can use to create their own custom 100th day of school shirt!
3. 
Treat Them to a 100th Day of School Snack
With all of this celebrating, your students are going to get hungry. So let them snack on 100 things! Set up small, bite-sized snacks like grapes, M&Ms, pretzel sticks and marshmallows in bowls. Then let your class collect them in ten sets of 10. 
For a smaller bite (and maybe less mess), try combinations of foods that, when put together, look like the number 100. This could be one carrot stick and two cucumber slices, one pretzel stick and two marshmallows, or any one and zero-shaped snacks you can think of.
4. 
Play a 100 Days of School-Themed Baseball Game
Weird how we call baseball players 'the boys of summer,' but they report for 'spring' training in the dead of winter. It just so happens that pitchers and catchers report right around the time of your 100th day celebration. Get the kids looking forward to warmer weather by playing the baseball review game, and make the questions related to the number 100. Use categories like the metric system, famous dates, or vocabulary words. 
5. 
Create Basketball and 100-Themed Challenges
The NBA's All-Star Game is another upcoming sporting event that kids love. It's an easy one to tie into your 100 days celebrations. 
For math, use a statistics resource like Basketball Reference to make word problems based on the NBA All-Stars. For example, you can ask them to find a group of five players who can combine to score an average of 100 points.
If you're running a gym class or just want the kids to get a little more physical activity, challenge them to make 100 baskets as a team. Adjust this challenge to suit the age group you're working with. If they're not strong enough to shoot, maybe they can try to make 100 consecutive passes, or dribble 100 consecutive times.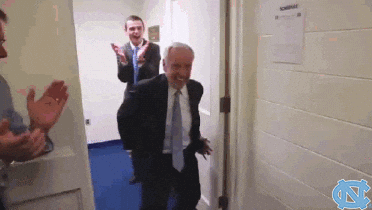 6. Have a 100 Blocks Building Competition
No hard hats or safety orange shirts needed here. Collect 100 blocks, cups, or other building materials. Break your class into small groups, and see which group can build the tallest structure without it knocking over.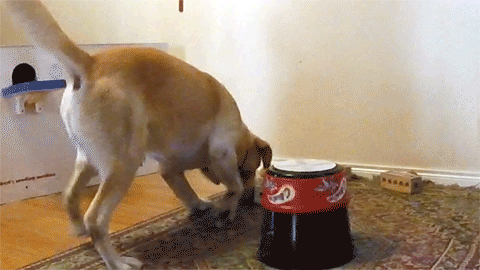 Keep the activity moving by giving each team the same set time limit. Measure each creation with a yardstick or tape measure, and take a picture of it to use as part of your year-end classroom collage. 
7. 
Give Them 100 Days of School Dress Up Ideas
Is there anything funnier than children acting like old people? Pick up some senior citizen-approved clothing from your local costume or thrift store, and let your students dress up as centenarians. It's a fun way to round out a full day of 100 fun.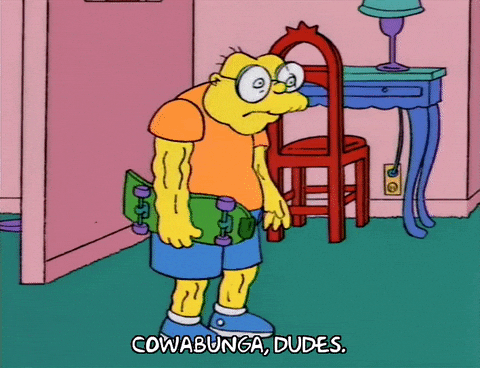 About the Author
Kyle Greco is the resident writer at RushOrderTees, where he blends word nerdery with his love for T-shirts. A graduate of The College of New Jersey, he is interested in exploring the intersection of clothing and culture. In his spare time, he makes music, builds guitars, and cooks with his wife. He enjoys hot dogs, sports, and collecting too many hats.