MARKETING
Running Clubs: Why You Should Join One, and How To Make One Yourself
There are plenty of reasons to start running. Some folks do it to get in shape. Some do it as part of training for a different goal. Others still do it because they like the challenge on its own.
Whatever your reason may be, if you run, you belong to a select group of people. And to find like-minded individuals such as yourself, you should join a running club.
Sure, there is some value to running alone. For many, it offers a period of solitude, where they can be one with nature. But just because you belong to a running club doesn't mean you can only run with other people. Instead, it's another part of your fitness routine that can become so much more.
Find out why we love running clubs, and how you can make one of your own, below.
What Does a Running Club Offer?
Flexibility 
Here's how a running club works. 
-You sign up.
-You run.
Sounds almost too simple, right? But it's not. This is the thing all running clubs have in common. 
Sure, some clubs might ask you to pay dues, volunteer your time, or participate in event planning throughout the year. This is not usually the case, though. Running clubs are as much of a time commitment as you want them to be. 
Able to make the weekly meetup? Great! Only able to show up once or twice a month? That's okay too! Your fellow members are in the same boat. They all have different life matters to attend to, and scheduling conflicts that don't allow them to make every run. Regardless, they belong, just as you will!
Accountability and Motivation
Do you want to be the best runner you can be? That's one of the best reasons to join a running club. Whether you're just starting out, or have been doing it since high school, every runner can improve their performance just by joining a running club.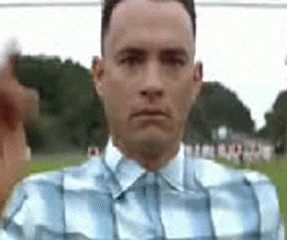 That's because running clubs encourage you to run more. They help you get out the door on those drizzly, dreary days, because you know there are people waiting for you. This is huge for beginners joining a running club for the first time.
And once you're there, you'll want to give it your best effort. Not just because you made the effort to get out in the first place. Because the people around you will give it their all, too. 
That's not to say you should compare yourself against others, or that every run turns into a race against other people. Just as every member you meet has their own life outside of the club, they're also on their own skill level. 
As such, even when you're not consciously defining success in comparison to others, being around people who are better at something than you are has positive effects on your own performance. 
Plus, the only way to get better at running is to do it. Practice makes perfect, you know? 
Competition
Just because running clubs aren't hyper-competitive by definition doesn't mean your club offers no chances to compete. In fact, you'll find that many runners in your club are training for a wide variety of races that you too can join. Don't be surprised to hear about different road races, cross country courses, and maybe even the occasional ultramarathon.
Some running clubs even organize their own races. You can be a part of the planning committee for these events or just focus on making a new personal best. 
Community
Running clubs aren't solely focused on improvement. It's not all about being faster than last time or hitting your weekly mileage. Many of them offer a social aspect that goes beyond comparing mile-to-mile splits. 
Some clubs like to convene for a big brunch following a weekend morning run. Pancakes, anyone?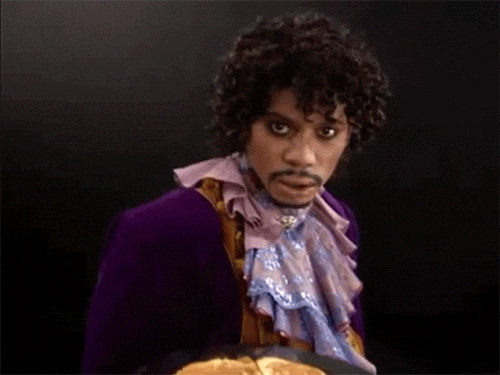 Others will follow a run with wine and cheese tastings. 
(Sounds like joining a running club is something any foodie should do.)
And of course, there's nothing like having friendly faces out on the course with you. Some experts say that running while holding a conversation is a good way to find a running pace that is neither too strenuous nor too easy. 
A Chance to Learn From Others
Each runner brings their own understanding of running technique, health, and nutrition to the club. That makes the club something of a living, breathing encyclopedia for running that beginners can use to their advantage.
Instead of searching online for potentially dubious advice about how to fuel or train, you can just go to one of your newfound running buddies and learn from them, instead. And because they're giving you advice in-person, you can ask as many questions as you need, thus growing your own understanding of running to pass on to someone else.
How do I Organize My Own Running Club?
If your area lacks a well-established running club, there's nothing stopping you from creating one of your own. While it's not something that happens overnight, starting your own running club can be a very worthwhile endeavor. Here are the steps you should follow to make one that lasts. 
Ask Around
You can't have a club without members. That's why it's a good idea to see what your fellow runners would potentially want out of a running club. Ask other runners at work, in your neighborhood, and along your usual trails about their interest in running with a club. 
Get a feel for what days, times, and locations would work best with their schedules. Some will want to get together early in the morning, while others might want to wait until they get off of work. 
You might feel a little decision paralysis about setting a day and time for others to come and run but remember, nothing is set in stone. You can always change things around if it suits more people.
Be Consistent
When your club is just starting out, it's a good idea to schedule two running days per week. This gives you the opportunity to cater to different schedules, and to set different moods. For example, you can coordinate one for early Tuesday mornings, and another for Thursday evenings. Or have one on weekdays that are more focused, and another on weekends that has a more laid-back vibe.
Even if turnout is meager at first, persistence is key. Don't let low turnout get you down. Keep showing up at the designated times, and the people will follow. 
Set Expectations
Your standing meetups should be consistent in terms of time, place, and difficulty. Don't surprise your group with an ultra-difficult run out of nowhere. If you do want to offer a challenge to your clubmates, offer it up to them first. If enough people agree, give it a shot, maybe on a different day than your normal schedule. 
Otherwise, let it go. You can try again next month.
Similarly, you should do your best not to cancel. If the weather is too rough to run in, take it to an indoor track, a parking deck, or some other sheltered, runnable area. When people know what to expect and see a commitment to the schedule, they'll be more likely to follow it.
Set the Culture, Too
Just because you're the leader of this running club, and are in charge of setting up when and where you run, doesn't give you a license to pressure people into coming. Again, everyone has different schedules that can change without warning. Remember, you're providing something of a service to them.
And you probably should steer away from trying to foster any sort of cult-like devotion to the club. No one member is better than the others. Make your club a place where everyone feels welcome, from the first-timers to the marathoners. As the leader of the club, it's up to you to get to know everyone and help them find ways to feel like part of the group. The more you make everyone feel included, the more likely they'll be to do the same to future members.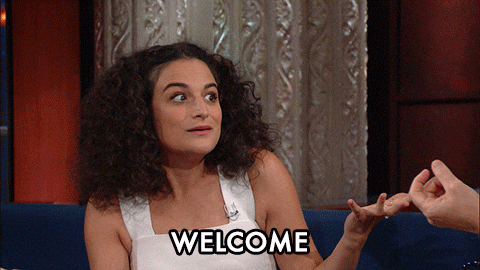 Establish an Online Presence, and Maintain It
If your club isn't on social media, does it even exist? Maybe, but without it, keeping everyone in the loop and bringing new members into the fold will be harder. Facebook and Meetup are both great spots to serve as the online hub for your group. There, you can set up recurring events, organize special meetings, and keep everyone connected.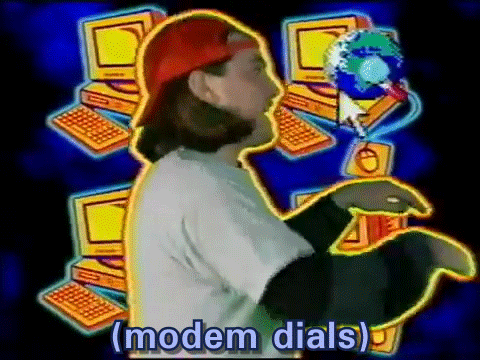 Even Instagram can work for your running club. It may not be as feature-rich as Facebook and Meetup, but the simplicity can work in your favor. With less to worry about, it might be easier to focus your energy on posting consistently. That translates into more visibility for your club, which is a good thing. 
Speaking of visibility, be sure to post plenty of photos of you and your crew running together and having a good time, whichever social media platform you choose. It's a surefire way to give a few runners FOMO and join your club!
Make it Social
Whether it's with a big post-run breakfast or a Friday night happy hour, make sure there's something less running related to bring your group together. It doesn't have to be anything fancy; just simple and fun for a wide variety of people.
When running, some people won't be able to socialize with one another due to different skill levels. Organizing a separate social event allows everyone to get to know one another a bit better.
Different kinds of running clubs you can start 
Want to create a running club that stands apart from the rest? Consider creating one with these specific themes. 
–Senior Running Clubs: The 65+ club may be retired, but they still want to stay fit. This type of running club will probably favor shorter runs or a slower pace. The coffee break afterward is sure to show that while the knees might not be what they used to, the mind is like a steel trap.
–Singles Running Group: Those who are young, fit, and looking for love (or just a good time) will want to join this one. It could be a good place to meet potential partners, or just a reliable group of folks to go to speed dating with. 
–Kids Running Club: Does your youngster need to expend a little extra energy after school? Try introducing them to distance running! You, your child, and a group of their friends can run together. 
Focus on teaching them proper technique over shorter distances. Keep track of them by ordering custom running shirts in the same color, with the name of your running club on the front. 
After the run, offer orange slices and plenty of water.
–Women's Running Club: Start a local She Runs This Town chapter in your area to assemble a cohort of awesome women who run and get stuff done. Follow up your weekend "fun run" with a trip to the local microbrewery for a pint or two.
-Work Running Club: Do your work colleagues enjoy running? Perhaps you could get them to all run together during your lunch break. After you get cleaned up, you could reconvene to eat.
There's everything you need to know about running clubs and how to set one up. All that's left to do now is get out there and run!
About the Author
Kyle Greco is the resident writer at RushOrderTees, where he blends word nerdery with his love for T-shirts. A graduate of The College of New Jersey, he is interested in exploring the intersection of clothing and culture. In his spare time, he makes music, builds guitars, and cooks with his wife. He enjoys hot dogs, sports, and collecting too many hats.