MARKETING
Mothers Day Gift Ideas She Will Actually Use
There's never a bad time to show the moms in your life how much they mean to you, and how highly you value their hard work. But Mother's Day is the one day out of the year dedicated to just that. 
Giving them gifts that aren't cheesy or overused is the name of the game year in and year out. If you're short on ideas for what to get for them, let this list help you brainstorm!
Subscription Box
Subscription boxes are pretty much the epitome of "the gift that keeps on giving." It seems like these days, there's one for every interest! 
Some moms need to make time for relaxation. The TheraBox self care subscription looks to cut back on the stress of her day-to-day by sending $100 worth of lifestyle items right to her door. Each box is carefully curated by professional therapists, so you know you won't be giving Mom snake oil. 
The Plant Club is for moms cultivating their green thumbs. Each month brings a new plant into her home, along with instructions on how to help keep said plant healthy. It also comes with a decorative planter and high-quality potting mix, taking all of the guesswork out of growing a houseplant jungle.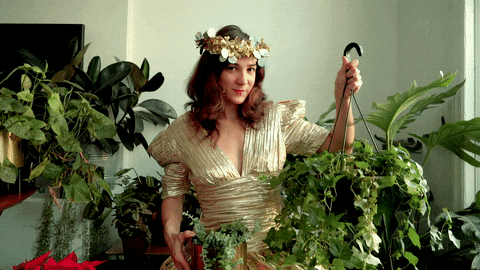 Moms-to-be deserve some recognition. Those nine months of pregnancy aren't exactly a walk in the park. Environmentally-conscious moms will appreciate the Ecocentric Mom subscription, which brings together a variety of items matched to a certain stage of motherhood. A mix of products for her, her bump, and her baby will give her something extra to look forward to.
Of course, I'd be remiss to leave out the Wine of the Month Club. Every mom deserves wine! And when her two bottles show up each month, you'll know she doesn't have to go without it.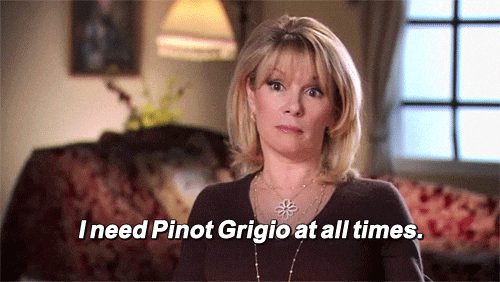 Exercise Gear
Sometimes, Mom just needs to get out of the house and break a sweat. And for Mother's Day, you've got to deck her out with all new gear!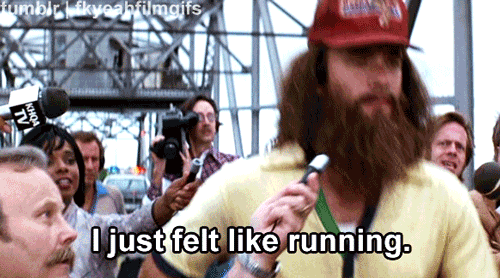 Maybe she needs new running shoes. For that, you can get her a gift card to your local running shop, or her favorite online running store. It's probably not the best idea to buy her a pair of shoes without letting her check the fit first. 
If she's a workout fanatic who's always trying to beat her personal best, perhaps a new fitness tracker is on the cards. With so many different models to choose from, you might have to spend a little while researching which one will work best for her.
And you can't go wrong with personalized performance wear and accessories. Embroidered moisture-wicking shirts will help her stay cool and dry, not to mention make her feel like a pro. Don't forget about a customized bag for her to keep all her workout essentials.
Headphones
Whether your mom is a music fanatic or just needs something to listen to her podcasts and audiobooks on, headphones make an excellent gift. It says "we know you need time to yourself, too."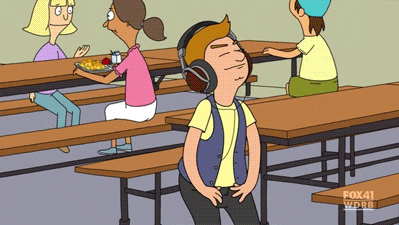 And the market has no shortage of great options. Bose is the standard bearer for noise-cancelling headphones, offering crystal-clear sound quality along with high-tech quietude.
Mom might not need all that fancy noise-cancelling mumbo jumbo, and headphones might be too cumbersome for her day-to-day. In this case AirPods are her ticket. They're easy to use, wireless, and the "it" product in the tech world right now. And we all know how Mom loves to be hip.
Of course, both of the aforementioned options are on the higher end of the cost spectrum. Fortunately, audio technology is so good nowadays that excellent sound quality can be had at a more affordable price. 
Audio-Technica is one of the best kept secrets in audio equipment, offering studio-grade headphones at prices that won't break the bank. Sennheiser is another stellar brand– if Mom needs form and function but you're on more of a budget, this brand makes an excellent gift.
A Shirt Designed by Her Kids
Your kids have probably made macaroni art for you and your partner before. And while it's adorable, it's also super fragile. The last thing you want is for them to find their gift broken, even if it's by accident.
So channel their creativity in a different way! Having them make a custom shirt for Mom is one of the best ways to do it. Have them draw a picture of what they'd like to put on the shirt, then use our Design Studio to recreate it. 
Alternatively, you can scan and upload their artwork to ensure that the end product has their own personal touch. Or, let them come up with something in the Design Studio on their own! Whether their idea is funny, cool, or just plain cute, Mom is sure to appreciate the effort they put together!
A Bedtime Upgrade
Moms can have a hard time sleeping, what with worrying about Suzie's new "friend" and Jake's stick-and-poke tattoo.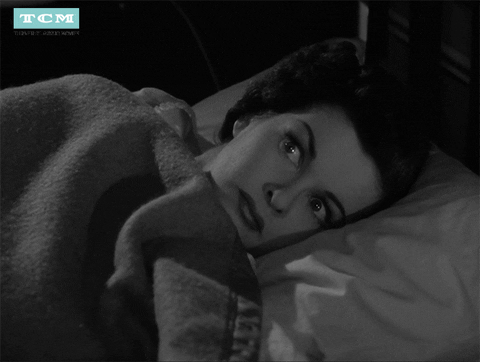 It might be time to switch up her nighttime routine. 
A new pillow is the place to start. If she gets too warm at night, go for a cooling pillow, like this one from Cosy House. Does she wake up with a sore neck? The Purple Pillow might help. If she sleeps on her back, stomach, and side, Casper has a versatile pillow made of down alternative that supports every sleeping position. 
She might need a few things to help her unwind, too. There are so many different CBD-based products that might do the trick for her, from oils, to vape pens, to gummies. A smart light can help her get ready for bed. And because she's a bit of a night scroller, blue light filter glasses will keep her eyes happy and get her brain ready for bed. 
Time
As nice as it is to give any of these gifts, none of them compare with the gift of spending time with Mom. In a year when it's harder than ever to get together, it's ultra important to acknowledge Mom's special day. If you're her partner, maybe that means cooking her a special meal. If you're her kids, taking the time to video chat is sure to make her day.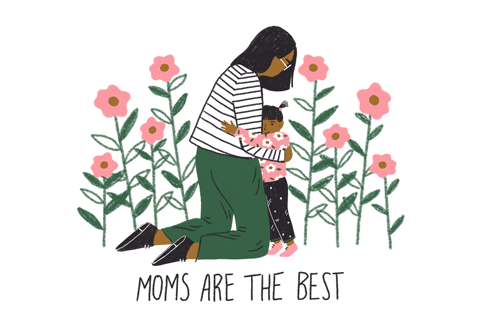 About the Author
Kyle Greco is the resident writer at RushOrderTees, where he blends word nerdery with his love for T-shirts. A graduate of The College of New Jersey, he is interested in exploring the intersection of clothing and culture. In his spare time, he makes music, builds guitars, and cooks with his wife. He enjoys hot dogs, sports, and collecting too many hats.