MARKETING
The Best Marketing Strategies for Plumbers Today
Being a plumber is one of the hardest jobs around. It's only more difficult if you're running a plumbing business all on your own. It's enough just to take care of the jobs that come your way, never mind the scheduling and administrative work that never goes away. And then there's marketing.
I can hear you from here: ugh, marketing. But the truth is that your marketing efforts can translate into more jobs. More jobs means more money. Which means maybe you can finally take that vacation you've been putting off.
When you're ready, check out this guide to understanding the basics of a successful marketing strategy for your plumbing business.
Perfect Your Customer Service
Few things, if any, generate more business than doing your job well can. But now more than ever, being a good plumber means more than just getting that pipe unclogged or installing a new water heater.
That's because customers have more choice than ever. If one plumber's service isn't up to par, it's easier than ever to find someone else who can offer something better. 
Two or three decades ago you could monopolize an area just by being "the local plumber." With the advent of the internet and online directories (more on those in a bit), every plumber can serve a broader span of towns. Making the game not about who's closest, but who offers the best deals and does the best job.
That brings every aspect of a plumber's performance under close scrutiny. Bad attitudes and poor communication are no longer tolerated. And while everyone has a bad day once in a while, plumbers have to do their best to maintain a professional and friendly demeanor, even when their knees are aching and the customer is being a know-it-all.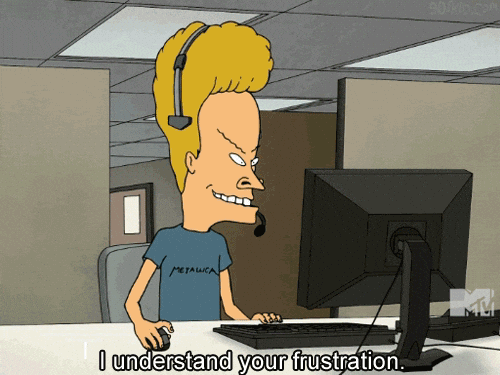 It goes beyond the interactions a business owner might take for granted, as well. Potential clients want to know that your work is reputable. Without proper licensing, insurance, and documentation, they won't be able to tell if your know-how is any better than their own. And if they thought they could get it done by themselves, they probably wouldn't be looking to hire you.
Two or three decades ago you could monopolize an area just by being "the local plumber." With the advent of the internet and online directories (more on those in a bit), every plumber can serve a broader span of towns.
So make sure your plumbing license is up to date. Be prepared to provide proof of insurance and bonding, too.
Boost Your Online Presence
Another major part of customer service in this day and age is being online. Folks like looking online for services because it allows them to compare a variety of options without pressure. If you don't have an online presence, you can't be a consideration. 
However, that doesn't mean you can "set and forget" your website. Fostering business from web traffic is something that takes time, patience, and a willingness to tweak and update your web presence as time goes on. There are a few different components every plumbing business needs to succeed in the online marketplace, which we'll discuss below. 
Should My Plumbing Business Have a Website?
At first glance, the answer to this question seems obvious. Of course you need a website! How else are people going to find you on the internet?
That second question has an actual answer since Facebook became a household name. We'll talk about Facebook and other social media platforms with more nuance in a bit, but it's an important thing to consider in the context of whether or not to have a website dedicated to your business. That's because Facebook provides a cost-effective (read: free) and easier-to-maintain alternative to your average dot com website. Building a full-on website requires you to first secure a domain name (which is not free), and then either have a service maintain it for you (a la Squarespace or Wix), or learn HTML, which, while admittedly not the most difficult thing, is still time consuming. 
Facebook, by contrast, doesn't require any of those things in order to set up a page for your business. Of course, that comes at the expense of having less control over how your 'digital storefront' looks. And it also means you're tying the success of your business to that of Mark Zuckerberg's, which, you know, isn't too popular of a move right now.
Put simply, it's your choice. Some businesses have had success by using Facebook exclusively, while many others prefer the double-pronged approach of owning a website and a Facebook page. I'm no business guru (otherwise I'd have my own CNBC show), but smart money's on having both– qualms about Zuckerberg aside. Think of it as casting the widest net to scoop up potential customers. 
If you decide to go this route too, think about the role each 'storefront' will play in your overall marketing scheme. Will the website be mostly for content and collecting info on leads, while the Facebook page is reserved for collecting reviews and interacting with customers? Or, will the website host before and after pictures of jobs you worked on, while the Facebook page is used to generate new leads?
If you have a website and a Facebook page, think about the role each 'storefront will play in your overall marketing scheme.
The answer to this will be different for every business. You'll have to remain flexible and willing to change with the times in order to win with these platforms.
What Social Media Should I Be On, and Why is it Facebook?
You already know that Facebook isn't the only game in town when it comes to social media, but it's probably the only one you'll want to pay attention to in terms of your plumbing business. That's because it allows you to post all kinds of (hopefully engaging) content– text, photos, and videos– that will actually be seen by the type of people who may need a plumber– adults on the toilet!
You can't say the same for TikTok, the video sharing platform your kids DO NOT want you to join. Besides, when was the last time you saw a teenager pay for a plumber?
Jokes aside, there aren't many other social media platforms so uniquely suited for small service-based businesses.
– Twitter is for short-form information, yelling at strangers, and jokes.
-Instagram is for models shilling MLMs, making your frenemies jealous, and memes.
-MySpace is where your old band's songs have been lost to time.
-And you self-promote on Reddit at your own peril. 
For your own social media presence, it's basically Facebook or bust. But that doesn't mean there aren't other areas of your web presence to explore.  
Why Do I Need to be In Directories?
An increasingly important aspect of doing business online is having a presence on third-party directories. 
(Facebook does technically count as one, but because its main function is wholly different from the rest of these, I won't discuss it here.)
These are the places people go when they want to find goods and services in their area, whether that's late-night sushi or emergency plumbing. Their names are familiar: Google My Business, Yelp, Foursquare.
There are several dedicated solely to home repair companies. Angie's List is perhaps the most popular, with Thumbtack, HomeAdvisor, Houzz, and Porch being the other major players. The benefit behind adding your name to these directories is that you'll be able to get in front of people who need you, now. 
The other benefit is that it levels out the playing field in terms of presentation. On any of these websites, what your profile looks like doesn't really matter– business to business, they pretty much look the same. 
Your business will be judged instead by the reviews it receives. Whoever has the most positive reviews will win out. However, it's important to remember that people are more likely to leave a bad review if they have a bad experience with you than to leave a good review if they have a good experience.
Directories help to level out the playing field in terms of presentation. Business to business, every entry looks more or less the same. That can be a double-edged sword.
What can you do about this? Encourage people to leave reviews on the directories you're a part of! That can be as simple as asking them outright at the end of the job, or incentivizing them with discounts, giveaways, and freebies. 
Knock 15% off a customer's next bill when they leave a review.  Or use their review as an entry into a giveaway for a free deluxe shower head. Or send them a free branded T-shirt! The possibilities are virtually endless. But speaking of branded T-shirts…
Have Great Branding
What's the number one way to stand out in a crowd? Look different– specifically, look great. I'm not saying that a great logo is the be all and end all to running a successful plumbing business, but it will certainly help your company. 
This goes beyond having more than one or two instances of a high-resolution version of your logo on your website. You want your business to look good to future customers, whether it's online, on your work van, or yes, on a T-shirt.
That's right, what you wear on the job counts, even if your job is spent mostly under people's sinks. Again, a good logo sets your business apart, especially if it's on a high-quality shirt. If it looks cool, people will want one of their own to wear. And wearing them is just free advertising for you. 
Is your logo up to snuff? Take a look at these tips for creating great company shirts. 
Get involved in the community
As I mentioned before, gone are the days when you could have a solid customer base just by being the known plumber in town. But that doesn't mean being a part of your community can't be a major boon to business. 
The truth is, people are more likely to do business with people they know, respect, and like. The better-known you are in your town and neighborhood, the more customers you'll attract.
Remember, you aren't just providing a service. You're doing it in someone's house. The people who hire you obviously want to know you're trustworthy (hence why they might ask about your license and insurance) but they also want to feel like they're letting someone who is more of a friend than a stranger into their house.
Get to know people in an organic way. That might mean joining local organizations that benefit your community. When you pitch in with others for a good cause, it helps potential clients understand who you really are (a reputable person!).  It could also mean simply being a presence around town. No, that doesn't mean going door-to-door to introduce yourself. But it can mean attending town hall and city council meetings, being a part of local committees, and making sure you don't miss a back-to-school night or PTA meeting (provided you have children of your own).
If you're already doing these things and not seeing an uptick in business, don't fret. There are further options to pursue. One is to join a Home Owner's Association, or HOA. You tend to hear about HOA's when they end up in the news for something that seems weird, like demanding garage doors be left open. 
But HOA's can be good, as they help increase property values within a neighborhood by enforcing certain (hopefully not ridiculous) rules. They can also pre-approve certain tradespeople (like yourself) to be the first ones called in the event that specialized help is needed. Hiring a bad plumber can lead to problems like water damage, which can drive down property value. Having a good plumber (you) on-call for emergencies and otherwise helps ensure this doesn't happen. You may have to be vetted before being the go-to plumber for an HOA, but if you meet its standards, your returning customer base just got a little more stable.
Speaking of stability, building business partnerships can be an excellent way to ensure a steady baseline of work. Sub-contracting jobs can be very lucrative, provided you have the capacity to complete them on the contractor's schedule. Be willing to provide competitive rates to give yourself the best shot at the job. Also, negotiate the particulars of how and when you'll work. Being transparent ensures nothing unscrupulous happens.
Nowadays, it is widely understood that giving away some of your specialized knowledge is a strong marketing tactic. You know more about plumbing than what, 95% of the population? I'm sure there are certain things in your line of work that willing folks could learn to do themselves. These are probably the things that you get calls for that are barely worth taking. Simple jobs you maybe feel a little bit guilty charging for.  If only someone could teach them!
That someone could be you. Hold free public seminars to show folks how to do the basics, like changing a shower head or replacing a faucet. 
Plumbing Projects You May Want to Teach to The Public
– Replacing shower heads and faucets
– Resealing a tub drain
– caulking tile around showers/tubs
– Stop a running toilet
– Installing a dishwasher
When it comes to your marketing strategy, you need not put your eggs all in one basket. There are a number of facets you can try, and few of them interfere with one another. As always, remember to test out different approaches and adjust accordingly.
About the Author
Kyle Greco is the resident writer at RushOrderTees, where he blends word nerdery with his love for T-shirts. A graduate of The College of New Jersey, he is interested in exploring the intersection of clothing and culture. In his spare time, he makes music, builds guitars, and cooks with his wife. He enjoys hot dogs, sports, and collecting too many hats.