MARKETING
How to Plan a Charity Run: Everything You Need to Know
We're all passionate about one cause or another. Have you ever wanted to channel that energy into something positive for your mission? A charity run can be a fantastic way to get your community to support your cause.
Not sure where to start? This handy guide will help! Keep in mind, these tips are best for event planners whose organizations already have an active 501(c)(3) non-profit designation. 
For more info on how to start a 501(c)(3), check out this guide, which lays out the process step-by-step. Let's get started!
Research Other Charity Events Near You
Before you begin planning a race of your own, it's important that you survey the others that happen in your area. You don't want there to be too many similarities between your brand-new race and other, perhaps more well-known races. Take note of the race theme, as well as the type of race.
While you're checking out other races, you'll discover the best practices around organizing one. It gives you an opportunity to see what happens outside the barriers of the course. What does the organizing group do really well? What do you think you can do better? 
If you can, get in touch with one of the coordinators to see if you can shadow them the day of the race. This will give you a behind-the-scenes look at the work that goes on to make sure the race and all of its associated festivities go off without a hitch. 
It might also give you the chance to pick the brain of someone in charge. If you can, you may be able to gain insight as to what an achievable goal looks like for your race, and receive advice from someone who has already successfully pulled off their first race.
Decide What Type of Run
You can put on a wide variety of races. Each one comes with its own considerations. You don't have to pick the easiest one for your first try, but it always helps to know what you're getting into.
"Fun Run." This is a general term for a run of any length where winning isn't necessarily the primary goal. Many of them include a theme, which can take many forms, from people dressing up in costumes, to having entertainment spread out along the course. 
5K. This is shorthand for a five-kilometer race (3.1 miles in American terms). It is perhaps the most common charity run you'll find. That might be a good reason to choose it as your race or to avoid it altogether. It depends on how you see it. Consider how you'll differentiate your 5K from the others in your area. 
Half Marathon: This 13.1-mile race is a milestone for aspiring marathon runners, one they'll often run in long-term preparation for an eventual marathon. This will give you a good mix of participants: young guns eager to compete, middle-aged people expanding their horizons, and maybe even a few awe-inspiring seniors. 
Trail race: A more technical race due to rougher terrain. This is best suited for more experienced runners– meaning you'll need to market accordingly. 
This type of race is particularly good if you're looking to raise money for nature preservation organizations. It shows off the reason for your effort and their money, while also attracting participants who are more likely to truly care about the success of your cause.
Obstacle Race. Want your participants to get down and dirty? This is the race for it. Whether it's a Tough Mudder, Spartan, or Rugged Maniac, participants can expect a challenge beyond your average run. 
They'll have to crawl, jump, and climb their way to the finish line, either on their own or in teams.
Marathon. Coming in at 26.2 miles, this race is not for the faint of heart. You might think this would scare off less serious runners (and their fundraising power). But you'd be surprised by how many people are looking for a challenge.
That said, your course doesn't have to be super serious. In fact, it can be fun and even silly.
Plan the Particulars
Get these race details right at the start of your planning process, and willing participants will flock to your event!
Theme. What will be the focus of your charity run? You could make it something fun, like superheroes or pirates, and encourage people to dress up in costumes.
 Want a more casual, party-like atmosphere? Give your race a music theme, and have stages set up along the course where bands can play to entertain participants and observers alike. 
You could always do something a little more reverential, too, like a memorial. This is a good idea to implement if your cause has to do with illnesses or social justice.
Date. You don't want to schedule your race too close on the calendar to other races happening in your area. Also, consider which season to host your event in. The summer might be booked, but that doesn't mean you should schedule your race in the winter. Unless you're trying to do a polar bear theme or something.
Time. the time you pick to hold the race will inform what kind of vibe it takes. Want to hold a family-friendly festival for participants following the race? Start in the morning. Planning to serve a convivial post-race feast? Perhaps you should start in the afternoon, then. 
And if you live in an area where it's just too damn hot all the time, consider holding the race in the evening, when it's cooler.
Location. What will be the course for your run? You'll have to figure out the logistics of reserving this space, especially if it uses roads or other public areas. Ask coordinators of other races what they did to secure permits for their event. Don't be afraid to go to local officials for direction on how to pull it off, either.
Goal. Are you looking to raise awareness? Funds? Make sure everyone has a good time? It's a good idea to determine what metrics will spell success for your charity run. Again, it may be a good idea to ask other people who have been down this path what a realistic goal looks like.
Assemble Your Team of Volunteers
You can't do it alone. There are just too many aspects to consider! Choose people you work well with, and who can compensate for any of your shortcomings.
For example, maybe you're excellent with getting sponsors on board but can't remember dates. Pull in your super-organized friend to help you stay on track. 
Of course, these people should also (ideally) share the mission of your charity run. When everyone can unite for a cause, special things can happen.
And don't forget about volunteers. You'll need them to do all kinds of tasks, from the most basic (like handing out bibs) to the pretty darn complicated (does anyone know how to set up a starting line?).
Acquire an Effective Registration Process
There's no race without participants. But people are not going to sign up for it if you don't make it easy to do so.
That's why it's probably a good idea to choose an event management solution like Eventbrite or Expopass to help you collect sign-ups. After all, you have enough things to worry about. Registering runners with pen and paper shouldn't be one of them.
Secure Sponsors
Keep in mind, your race isn't just another ordinary workout. It's an experience for everyone involved, from the participants, to their families, to all of those hard-working volunteers. 
And in order to make that experience a good one, you'll have to have business partners who can add elements to your event that you would not be able to pull off all by yourself. 
This may require some out-of-the-box thinking on your part. Don't be afraid to ask companies to help you foot the bill for amenities that will get more people to sign up (and thus raise money).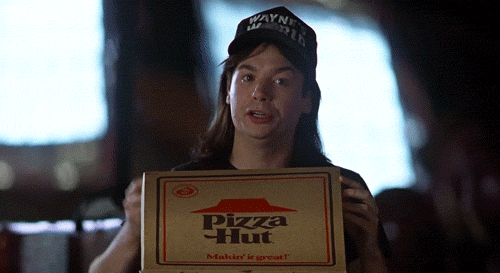 The worst they can do is say no! And if they do for some reason, remember they're missing out on a great opportunity. You, on the other hand, will find another sponsor to take their place!
Spread the Word
You didn't go through the effort of signing up for an event management solution just to have no one sign up for your race. You have to get the word out!
Create a page for the event on social media, and use a portion of your budget to promote it to prospective participants. Make sure your race is on an event discovery site (again, a service like Eventbrite can take care of this). 
If you have the budget for it, physical media can be a good place to advertise your race. Maybe you can't rent space on a giant billboard, but flyers and other print ads might get the job done. 
Order Race Day items
You don't want your charity run to look like another casual meet up by your local running club. Here's what you need to give the proceedings an official-looking presentation.
Some Things Your Attendees Will Want at Your Race
-Snack and water stations for refueling.
-Promotional wearables like race day shirts and hoodies are excellent things to hand out before and after the race.
-Commemorative trophies and/or participation medals. Regardless of whether your race is competitive or just for fun, it's a good idea to have something to hand out to participants thanking them for their contribution. Get in touch with your local trophy shop to have these made.
-Swag bag. Everyone loves a swag bag. They'll love it even more when they see your race's logo on it. Gifts like these may seem like a small gesture, but they're a great way to thank people for all of their hard work fundraising (and running) for your good cause.
Plan the Race Day Experience
I know you really don't want to think about all the things that could go wrong the day of the race, but you have to. Design contingency plans for different circumstances: what if there's bad weather? How about if some volunteers don't show up? 
Don't make your participants confused by failing to have a plan. Long lines, a lack of restrooms, and limited first aid can spell disaster for your event. Prevent it by fleshing out your plan well in advance of the big day.
Show Up First, Leave Last
All of the steps up to this point show just how much of an undertaking a project like this really is. It adds up to months of hard work and preparation; by the time the day of the race rolls around, you might be exhausted.
But just like a runner in the final mile of your race, you have to push through that wall. Be the first to arrive at the race site. Showing up extra early allows you to orchestrate the day's events without having to play catch-up. 
You can greet the vendors as they arrive, assign volunteers to help where their energy is most needed, and see to it that everything goes off without a hitch. Or at least, with as little stress as possible.
Being the ringleader here means you have to also stay late, though. See to it that: 
-everything gets cleaned up
– each vendor has all of their equipment
– anyone who needs to get paid, is paid
Being thorough with this part of the race isn't the most fun thing in the world, but it is absolutely necessary.
Survey, Report, and Get Started on Next Year's Race
Putting on your first charity run is definitely going to be a learning experience. You'll learn a lot about event planning throughout the process, but you'll gain insight into the job you did afterward.
That's because you're going to use the emails people signed up with to send them a survey about their experiences. Do this for the vendors you used, and the businesses you partnered with, as well. That way, you can improve when you do this all again next year. 
And It's definitely not too early to get started on the preparations for next year's race.
About the Author
Kyle Greco is the resident writer at RushOrderTees, where he blends word nerdery with his love for T-shirts. A graduate of The College of New Jersey, he is interested in exploring the intersection of clothing and culture. In his spare time, he makes music, builds guitars, and cooks with his wife. He enjoys hot dogs, sports, and collecting too many hats.