MARKETING
Giving Tuesday Ideas That Will Drive The Most Donations
This year has been unlike any other. It's enough to stress anyone out, but especially if you're in charge of fundraising for a cause. All the normal staples of a charity's calendar– the special events, the volunteer opportunities, and the gala celebrations– either looked very different or put on hold this year. 
As such, your organization may be behind your goals for the year. But 2020 isn't over yet (though, let's be honest, I think we're all ready for it to end). There are still a few good fundraising opportunities left before 2021 rolls around.
One of those is Giving Tuesday. The Tuesday following Thanksgiving is dedicated to making donations, and for many charitable organizations, it figures to be the most consequential one of the past few years.
With that in mind, let's take a look at the best ideas that will take your Giving Tuesday 2020 campaign to the next level. 
Leverage Your Facebook Following for Giving Tuesday
When it comes to Giving Tuesday, Facebook is one of the most powerful platforms you can use. With some 2.7 billion (yes, you read that correctly) users worldwide, it is far and away the largest social network around. 
It also boasts a robust advertising infrastructure, which allows you to create ads and target them toward people in specific demographics with specific interests. 
This is where it's hugely beneficial to have you audience research already completed. Without understanding which demographics and psychographics have the most fundraising potential, using Facebook ads can get expensive, and difficult to see results from, too. 
Once you understand who your audience is, it then makes sense to dive into using Facebook ads effectively. This guide from Hootsuite is excellent, as is this one from Buffer. For a guide specifically designed for nonprofits, check out this one from CauseVox, or this one from Wordstream. 
There is no shortage of permutations you can have when designing your Facebook ad. So after reading up, don't be afraid to test a few different options to determine which will work best for your Giving Tuesday campaign. 
Incentivize Donations on Giving Tuesday
"It's better to give than receive," or so the adage goes. That seems a little counterintuitive when talking to people who work for charitable organizations. After all, isn't this more applicable to those who will be donating?
 While there's something to be said for people who give for giving's sake, let's face it: in this day and age, many people appreciate a token of gratitude for their donation. Public broadcasting has known this for decades.  
And while it might not fit your organization's budget or mission to give out box sets of Frank Sinatra music, there are plenty of interesting ideas you can use as gifts for those who donate. 
Tote Bags are a great option. They're inherently functional, and figure to become only more heavily used as time goes on. Customize them with your organization's name, slogan, or logo to increase brand recognition by the general public.
Custom t-shirts are another great idea. They function as walking advertisements for your cause. Be sure to have killer designs for each shirt you offer. People are more likely to buy more if they really stand out!
Remember that these need not only be "gifts." It's easier than ever to set up a webstore to help you fundraise. And while directing people to said store isn't quite the same as asking people to give for the sake of giving, it is most definitely a viable Giving Tuesday strategy. 
Hats are growing in popularity, too. They make thousands of impressions over one lifetime, and are fairly affordable to produce. If your organization has a great logo, it will probably look great on a hat.
Land a Giving Tuesday Celebrity Appearance
Conventional wisdom says that celebrity endorsements are a major boon for any organization– provided that celebrity hasn't been cancelled. And while your nonprofit isn't likely to land someone like George Clooney or Morgan Freeman, that doesn't mean you can't stand to benefit from a smaller name throwing their support behind your cause.
That's because the internet has greatly diversified who counts as a "celebrity" in this day and age. You don't have to be in a major motion picture, release a platinum-selling album, or appear on the list of bestselling authors. Instead, you could be famous for playing video games. Or making YouTube videos. Or doing whatever they do on TikTok. 
Twitch streamers, YouTubers, and TikTokers are popular, in part, because they feel more accessible. These "influencers" have built up communities that they actively interact with. As such, when they use their voice to speak up for a cause, people are more likely to listen.
Now, you may be thinking, "I don't know any celebrities!" But the internet has you covered on that end, too. No, we're not advocating you hopping on Twitter and pestering your favorite football player for an endorsement. 
Instead, check out websites like Cameo, where you can pay for celebrities (across different levels of fame) to deliver personalized messages in video form. If you need content that will leverage an influencer's audience, consider a service like Upfluence.
Emphasize Storytelling on Giving Tuesday
Think back to when you got involved with the organization you're now planning Giving Tuesday for. What about it stood out to you? Is it the way it makes an impact in the community? How it helps people all around the world? And what about the people that worked there– what makes it worthwhile to them?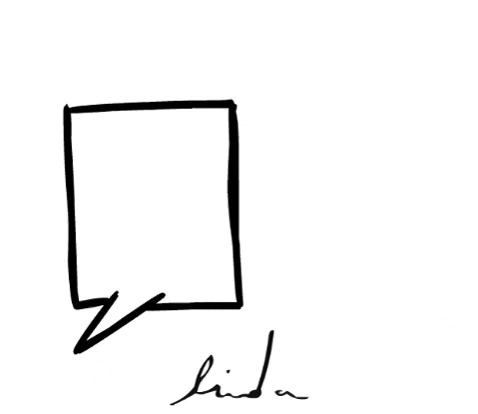 These are the seeds for stories you can tell during your Giving Tuesday campaign. They're fodder for videos that will take potential donors on a journey. 
Content like this conveys the importance of a cause, the impact an organization has, and the hearts of the people who drive it, in a way that's more tangible than simply words on a page. The visual aspect cannot be overemphasized. It allows viewers to envision what their hard-earned money will go toward.
Follow Up With New Donors Gained from Giving Tuesday
Giving Tuesday is just one day, but it's just the beginning of your relationship with a number of new donors. Don't let this be the only interaction they have with your organization! Use the information they have freely given you (like their email address) to stay in touch with them all year long. 
This way, they feel more connected to your cause, and can give more in the long run.
About the Author
Kyle Greco is the resident writer at RushOrderTees, where he blends word nerdery with his love for T-shirts. A graduate of The College of New Jersey, he is interested in exploring the intersection of clothing and culture. In his spare time, he makes music, builds guitars, and cooks with his wife. He enjoys hot dogs, sports, and collecting too many hats.