MARKETING
How To Get Great Sponsors For Your Next Event
Planning an event is never easy. There are so many things to consider, not the least of which is the budget. 
The last thing you want to do is skimp on certain things because you just can't make it work in your budget. That's where sponsors come in. 
The right sponsor can be a total game-changer for you. Not only can they provide you with the cash you need to make your event the very best it can be, they can also offer the people power you need to thoroughly plan and get everything done.
Sponsors don't grow on trees, though. You have to acquire them through careful research, preparation and yes, pitching. Read on to discover the right way to find the sponsors that will turn your event into a smashing success.
Does Your Event Actually Need Sponsors?
Sponsors can do great work for your event, but too many new event planners may assume they need one without seriously considering if the event could be pulled off successfully without one.
Remember, having a sponsor sign onto your project may mean having to make concessions in order to appease them (and hold up their end of the deal). Depending on what those compromises are, having a sponsor can be more of a headache than it's worth. That said, there are a few specific instances where a sponsor is a must-have for your event.
Answer These Questions to See if You Need a Sponsor
Is your event new? If you're reading this, I'm guessing it is. It's hard to attract your desired audience to your event if they don't know about it. Bringing a sponsor on board can raise the profile of your event, especially if it's a brand or business people are both aware of and like. A sponsor lends credibility to your event and its mission in a way few other things can.
If you're inheriting an event planning role from someone else, and the event is not new, a sponsor might not be necessary. Maybe it's a ticketed event funded by the patrons that attend year in and year out. Or maybe you already have agreements with other organizations that make your event possible. Whatever the case may be, there's no need to assume your event absolutely requires sponsorship.
Is it big? Are thousands of people going to attend this event? Will there be high-profile guests making appearances? If so, the right kind of sponsorship can ensure your event receives media coverage. That can spell success for your mission in the long run.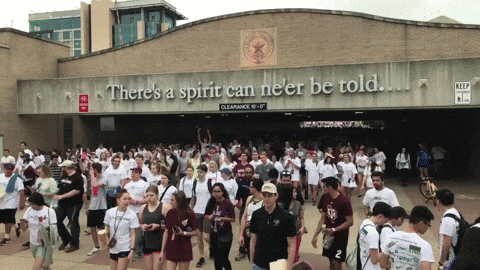 Small events, on the other hand, need less to be successful. Not having a sponsor in these circumstances can be a good thing, as it allows you to remain nimble. Need to change the venue at the last minute? Need to make a scheduling change to better suit one of your special guests? These things are easier to do when you don't have to get approval from a sponsor.
Do you need more people to attend? If you are concerned that your event won't reach enough people, a sponsor can help. In these situations, your event absorbs the audience your sponsor has already cultivated (at least, if you choose the right sponsor). 
Is it expensive? If you need pricey equipment or services in order to reach your event goals, a sponsor is one of the best ways you can acquire them. Short of actually providing you with those things at a free or reduced rate, a sponsor can increase your budget to make those elements feasible for your event.
Do you need help with planning a portion of it? Sponsors aren't only good for the injection of cash they bring (though that is nice). Some can help you pull off your event goals with their own know-how and expertise. 
For example, if you need a venue for your event, a hotel may be willing to provide its space to you as part of sponsorship. If you're unsure of what to do in terms of food, a caterer may be willing to help you out as part of their sponsorship deal.
How Do You Identify Potential Sponsors?
You can't acquire good sponsors for your event without the right approach. Fortunately, finding potential partners isn't a roll of the dice. Discover candidates that fit your needs with these simple tips. 
Do Your Research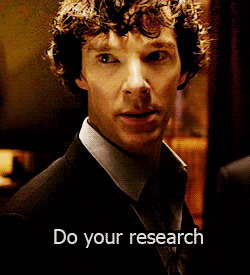 Look for a sponsor whose audience will be interested in your event. This audience's interests should match that of the one you want. This is to say that not everyone who attends this event will be doing so because of your sponsor. But if you think your event would benefit from having more attendees (which, for many cases, is a no-brainer), tapping a sponsor that can pull people in would be a major win for you.
For example, let's say you're hosting a "Food and Fun" drive for your local food pantry. The goal is to get attendees to bring in non-perishable goods to help the less fortunate. It would be a good idea to attract a popular food brand, local restaurant, or other specialty food store to sponsor it. The brand will be interested because it's a good cause that also falls within their purview. People who enjoy the brand (or restaurant or store) will be more compelled to participate if they see that the brand is part of it.
Find sponsors who understand the value of this kind of marketing. Not every brand actually wants to be a sponsor, and you have to be okay with that. There's no point in pleading with a company that can't see how they would stand to benefit from their partnership with you, no matter how good your cause is.
Uncover the ones who are willing to put in effort. The best sponsors are the ones who can assist you in more ways than one. They're not just "footing the bill." They're willing to work alongside you to make your event the very best it can be.
The public usually doesn't get a chance to see sponsors and event planners working closely, so you may have to ask around to determine which candidates have offered up money, and which ones have brought both money and people power.
Study what they've been up to. Peruse your sponsor's press releases.
Have they unveiled new products that could be showcased nicely at your event? Have they teamed up with other organizations for other causes recently? 
Finding this kind of background information goes a long way toward helping you determine if a brand is a fit for your event, and if they are likely to sign on with you. 
And if you happen to find something a bit unseemly about them in the process, you can back off pursuing them without damaging the reputation of your event.
Use digital tools. There are so many excellent platforms you can use to find sponsors that fit your goals. 
SponsorPark is great for arts and entertainment events. SponsorMyEvent offers a search engine-style interface that's good enough for some of the biggest names in event hosting (ever hear of TEDx?). And SponsorPitch gives you access to the facts and figures you need to make an informed decision.
Don't overlook the simpler approaches either. Check out a potential sponsor's website for clues as to how they value sponsorship opportunities. Do they advertise a calendar of upcoming events they'll participate in? Does their social media team do a good job of increasing awareness about their brand's sponsorships? 
Reach Out to Your Network
Your personal network might have the perfect option for you, but you won't know until you ask. Plus, their established relationship with a potential sponsor bodes well for landing them as a sponsor for your event, too.
And ask other event planners in your area, too. You don't need to have a secret handshake with each and every person you get in touch with– a polite email can work wonders.
Start Early!
It's never too early to start hunting for sponsors. Okay, if you don't know what your event is going to be, or you don't have a budget, then it probably is too early. 
But the earlier you start looking for the right sponsor, the better your chances of finding the one(s) that fits your needs. Even if there are other elements of your event that still need development, don't save finding a sponsor for the last minute. If you bring them on earlier in the planning process, there will be greater potential for them to contribute at a greater capacity. 
What Do You Need to Attract Potential Sponsors?
Just as you see potential in prospective sponsors, you'll need to demonstrate the same in order to get them to partner with you. Here's what you'll need to bring to the table to get them closer to a decision.
Data
If you want to demonstrate to potential sponsors that your event will be a success, and that they stand to benefit by being a part of it, you're going to need facts and figures to back it up.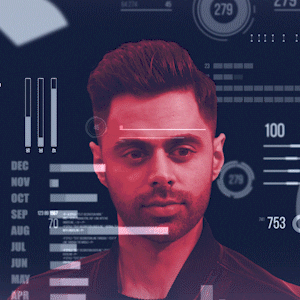 Complementary demographics indicate that the people predicted to attend your event will match up with the types of people your potential sponsor generally attracts (for example, women over 40, men under 30, etc.)
Complementary psychographics suggest that the people predicted to attend your event will have similar habits (along with hobbies, values, and things of that nature) to those of your sponsor's usual audience. 
If you've planned events before, you can point to your track record there as evidence for success. When discussing previous events, be sure to mention stats like gross revenue from promotions, event check-ins to registrants, visit-to-purchase conversion rate. Piggybacking off of the aforementioned psychographics, you can also show what industries are best represented by your audience. Any key performance indicator, or KPI, can go a long way in convincing a potential sponsor.
Specific Goals
Being vague about what you want to achieve with your event is an excellent way to turn off potential sponsors from your project. Instead, list the key objectives you think the sponsor you're meeting with can help you achieve. 
For example, if you're meeting with someone who can provide media coverage, don't ask if they can help you with securing a venue. Yes, this means you will need to hold multiple meetings with various sponsors. And yes, different meetings will require different presentations (otherwise known as "pitch decks").
Offerings
Impressions, otherwise known as "eyeballs," are something every event can offer. To truly stand apart from the pack, you have to present a menu of sponsorship options that address visibility, but also exceed it. 
This is to say that putting their logo on the back of a promotional "freebie" T-shirt is the very least you can offer. For some companies, that will be more than enough, as they may not want to take a big risk (more on that later). 
But others will want special privileges attached to an increased spend. This could mean anything from increased signage at the venue, a free booth where they can peddle their wares, or a platform for promotional experiences, like presentations.
A Pitch
You haven't taken the mound since high school, but you better start warming up. If you need sponsors, you'll have to pitch.
Fortunately, you don't even have to pick up a ball to pitch effectively to potential sponsors. All you have to do is present you and your event to the best of your abilities.
While some people would rather face a 100MPH fastball than present, it doesn't have to be super scary. A pitch is just a concise way of bringing all of the elements you worked so hard on (data, goals, and offerings) together. 
Start by creating an "elevator pitch:" two or three sentences about the event you're working on, how it could benefit a sponsor, and a request to meet again to go into further detail.
Landing the meeting is the first step. At the meeting, you can go more in depth about the project. This is where you can use the data you've compiled to demonstrate the ways in which it would be mutually beneficial to form a partnership. 
Remember, while your prospective sponsors may appreciate the effort you're putting forth for your cause, they also want to see a return on investment. Lean on numbers that spell success for them, and you'll increase your chances of success with them.
Know who the decision-makers are. Tailor your pitch to the people who will ultimately say "yes" or "no" to your proposal. Each business is different, and no two teams will have the same leader. So while you'd be wise to pitch to someone like the Vice President of Marketing, know that they might not have the final say. 
Offer a minimum-risk solution. So you've given the best pitch of your life, but for some reason your prospective sponsor's leadership still isn't sold on the idea. 
Give them every opportunity to sign on with you by offering a minimum-risk solution. With a minimum-risk solution, they contribute much less than your stated goal, and receive the least amount of visibility from the offerings you've provided them.
This is still a win for you. It indicates that they are interested in your project, but may not be sold on how successful it will be. The minimum-risk solution establishes a relationship, and gives you the opportunity to show the success of your event to them in a way that encourages them to take on a bigger role next year.
When should you pitch? Did you know that nearly half of businesses make sponsorship decisions in the last quarter of their fiscal year? You'll need to give months of lead time for them to decide if and how they'll sponsor your event, especially if it has to go up the corporate ladder. 
How Do You 'Seal the Deal' With Potential Sponsors?
Build the Relationship
If you want your sponsor to be invested in the outcome of your event, you have to reciprocate. Trying to be cold and transactional about this will not get you very far. 
That means you have to take both a short-term and long-term view of your connection to the prospective sponsor. They may say no to your proposal this year, but don't burn your bridges. Situations can change, and perhaps next year they'll be in a better position to support you. 
And if you get a 'yes,' treat this event as the start of a long and fruitful relationship together. Expect that your collaboration will not be some one-and-done type of thing, and good things will come.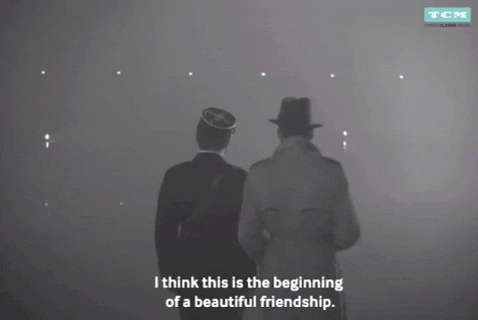 Be Open
As I said earlier, working with a sponsor requires some degree of compromise. You don't have to bend to your sponsor's will for everything, but it does help to be willing to be flexible. 
You should also be open to suggestions. If your sponsor has been a sponsor for other events in the past, they may have some workable ideas you previously hadn't considered. 
 Be willing to answer questions. Chances are, your sponsor will need a little clarification regarding some of the details of your plan, the sponsorship opportunities you've laid out for them, or about your experience. They're not just going to jump on board sight unseen.
And last but not least, be communicative about the status of your project. The last thing a sponsor wants is radio silence from their supposed partner.
Have Confidence
Perhaps more than anything else, you need to have belief in your project. You need to exude the mentality that your event will be a smashing success. That if one prospective sponsor isn't interested, it's their loss, not yours, and another sponsor will take this golden opportunity.
And to go with that, you need to be unafraid to request as much as you can from your sponsor. "Ask small, get small," or so the adage goes. While you can't necessarily expect to receive everything you ask for, "asking big" usually results in a compromise you'll be satisfied with.
Getting sponsors for your event can be a challenge, but it's a worthwhile one. Follow these tips, and you'll be well on your way toward finding partners that help make your mission successful!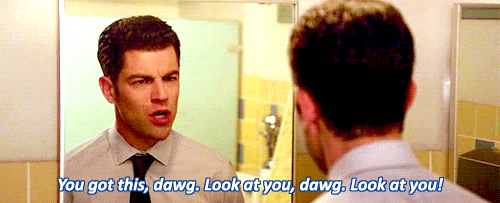 About the Author
Kyle Greco is the resident writer at RushOrderTees, where he blends word nerdery with his love for T-shirts. A graduate of The College of New Jersey, he is interested in exploring the intersection of clothing and culture. In his spare time, he makes music, builds guitars, and cooks with his wife. He enjoys hot dogs, sports, and collecting too many hats.