Design Custom Gear
Personalize a custom t-shirt with our easy-to-use Design Studio
Start Designing
Spring is arguably the best time of the year. The sun stays out longer, the flowers start to bloom, the weather gets warmer, and if you are a runner it means race season! From beginners trying their first "fun run," to seasoned vets training for an Ultra Marathon, the spring brings a ton of events that provide exercise and fun for runners of all ages and levels. 
These races are also great community events that often bring awareness and funding to charities, revenue to local businesses, and a chance to promote physical activity to the whole community.   
Most race entrance fees include a t-shirt to commemorate the event. Here are some tips for designing a shirt that participants will be proud to wear long after they've crossed the finish line:
Invest in a Quality Design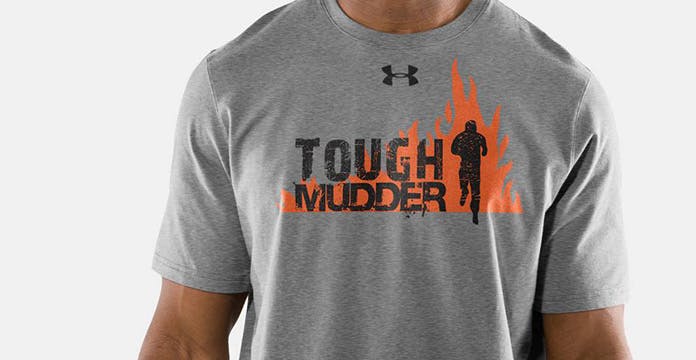 You don't have to commission Kanye West to design your race t-shirt, but investing time, effort, and possibly money into a good logo and slogan will pay off in the long run. A lot of race shirts are very bland and look incredibly similar. 
Designing a logo that is unique to your race can be challenging, but picking something relevant to the distance, location, and charitable cause of the race are all good places to start. If the race is at the beach, try to include a beach theme on the logo. If it's in a city, a skyline would be a good idea. It doesn't have to be groundbreaking, but a casual onlooker should know a decent amount about the event just by glancing at the shirt. 
If you decide to have a slogan for the run, pick something that is motivating, but not corny and overdone. Quotes from the founder of the event, local athletes, or people associated with the charity are all good ideas. The quote should be short, memorable, and make people want to get out there and set a new personal record. 
Tasteful Sponsors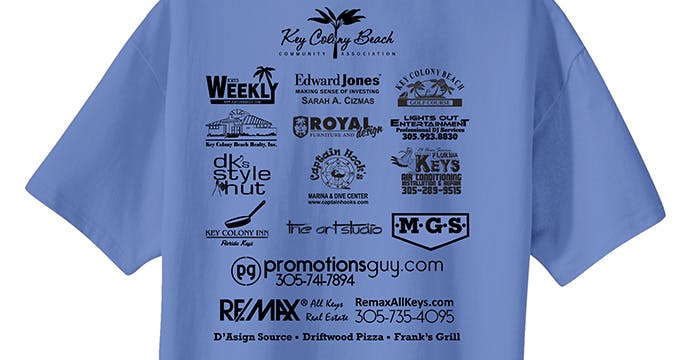 The cold hard truth about most races (especially those raising money for charitable causes) is that the cost of the event must be subsidized by sponsors. These sponsors can range from local businesses to multi-national conglomerates, but all of them are going to want their logo prominently displayed in as many places as possible.
One way to make sure all participants are aware of the sponsors is to display their logo on the race t-shirt distributed to all runners. While this is a good idea, it's sometimes poorly executed and doesn't really benefit anyone involved. The mistake some race organizers make is pursuing as many sponsors as possible and displaying them all on the back of the shirt, which results in a cluttered design where none of the sponsors are clearly visible. 
To avoid this situation, set the price for inclusion on the shirt high enough that costs can be covered with just a handful of sponsors. This way you end up with a good looking shirt with decent visibility for a few businesses, instead of a mess of logos that no one can read. 
If additional funds are needed, or more businesses want to be included in the event, you can offer alternatives, like including coupons or advertisements in the race bag, providing a booth/tent at the finish line, or signage at a mile marker on the course. 
Something to Remember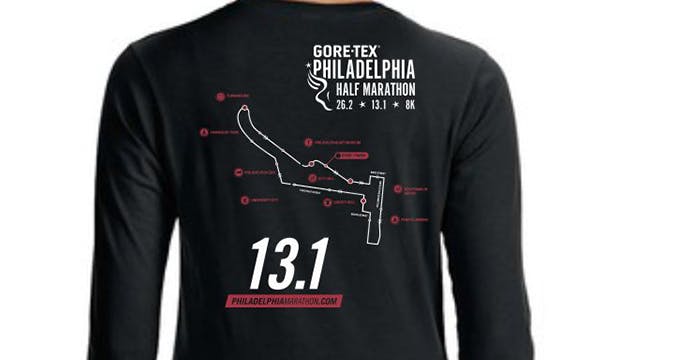 Include something on the race shirt that differentiates the event from other races. A map of the course is a great design idea that will give runners a way to instantly remember how much ground they covered. Incorporating the date is a good way to ensure people remember exactly when they came to your event and keep that time of year in mind for next race season.
Slogans like "I Made It Over The Hill" for races with a steep elevation or "I Run (insert city/town here)" are also great ways to make the shirt relevant and create a conversation between people wearing the shirt in the future.
Choices, Choices, Choices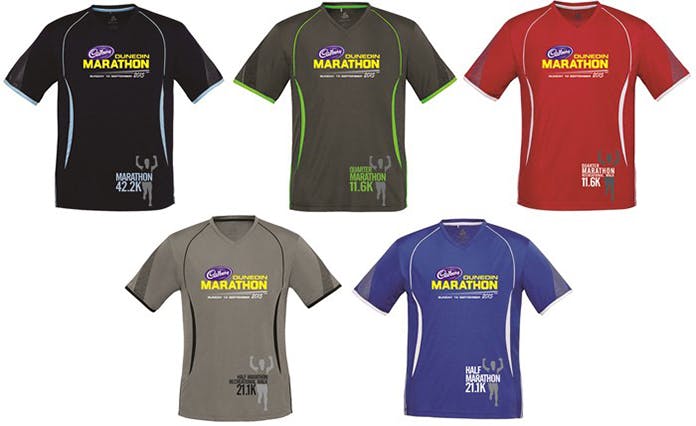 From a promotional and budgetary standpoint, cotton shirts are the best choice. The problem is that most runners do not wear cotton shirts to train anymore and have preferred performance fabrics for years. Obviously making a high quality performance shirt and giving it away to potentially thousands of people is an expensive proposition. One way to avoid hemorrhaging money that has gained popularity recently is to give participants a choice of what promotional items they want when they register and charging them accordingly. For example:
Race and Cotton T-Shirt: 0
Race and Long Sleeve Performance Shirt: 0
Race and Hooded Fleece Sweatshirt, Water Bottle, and Photograph from the Finish Line: 00
This format allows participants to get exactly what they want and ensures race organizers are not stuck with thousands of dollars of promotional items that nobody wants.
Think Outside the Giant Box of T-Shirts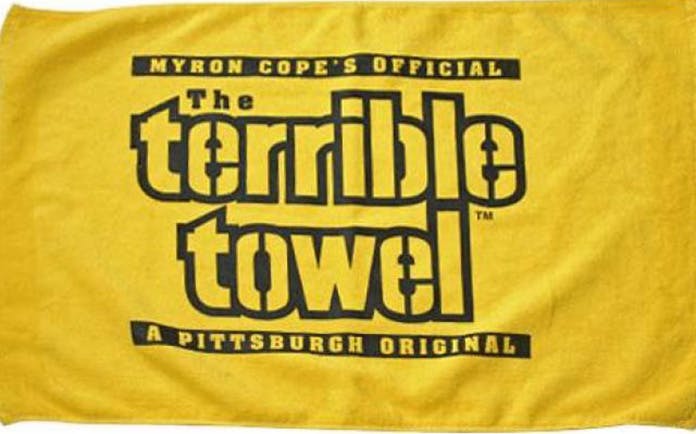 Almost every running event gives away t-shirts, which means even casual runners already have drawers and closets packed with race t-shirts. To differentiate your event and give participants something new that they may actually need, look for promotional items that are not t-shirts.
Long sleeves, performance shirts, hooded sweatshirts, jackets, and hats are all good options for apparel that can display both the race logo and sponsors. Other options include water bottles, socks, cell phone cases, headbands, and sweat towels. These can all still prominently display the event information while giving runners something they will want to use all year long.
Road races are a great way to bring the community together, advertise local businesses, and promote physical fitness. By providing quality promotional materials you can ensure participants and sponsors will go home happy and ready to register for your next event.
About the Author
RushOrderTees is a nationwide leader in custom apparel. Our screen printing, digital printing, and embroidery services create t-shirts, hoodies, hats and related apparel for individuals as well as group. Our staff regularly contributes knowledge and expertise to our blog to help those interested in creating custom apparel.