MARKETING
Father's Day Gift Ideas He Will Love to Use
How will you show dad how much he means to you this Fathers' Day? You want to get him a gift that's both cool and useful, while still reflecting his personality.
What I'm saying is, don't get him a beer koozie again. Instead let our guide of amazing gift ideas for the dads in your life give you the inspiration you need to pick out something great.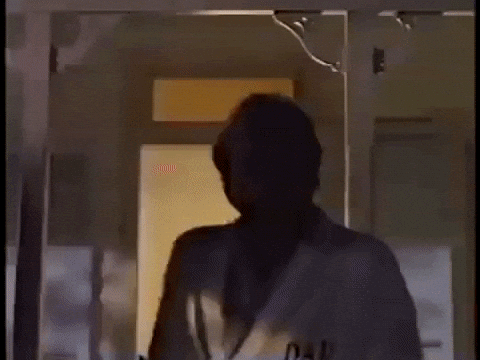 A T-Shirt
Dads love t-shirts. They're comfortable, don't require a lot of upkeep, and can reflect his personality in about a million different ways. 
That gives you plenty of options, design-wise. You could go with a classic slogan, like '[DAD's NAME]: The Man, The Myth, The Legend. If he loves to kid around with you, indulge in some gentle ribbing with a shirt that says "It's Not a Dad Bod, It's a Father Figure." Heck, he might even be jonesing for a "#1 Dad" shirt. Some dads embrace cliches!
The dad who's all about music will love a shirt that reflects his impeccable taste in tunes. You could base a custom Father's Day shirt design around his favorite lyrics. Or if he's that type of Music Dad, I'm sure he'll be pleased as punch that you gave him a "Grateful Dad" shirt (if you know, you know). 
For the dad with a cornball sense of humor, throw one of his favorite patented 'dad jokes' on a shirt. Why? Partially so that you'll never have to hear them again, and partially to help him feel like an icon of comedy.
Meat (or Non-Meat)
If your dad is the carnivore of the family, getting him meat as a gift is as close to a sure bet as you can get. You can get unique, delicious cuts from your local butcher, or give him the gift of a meat subscription like ButcherBox. Mail-order food shops like Murray's Cheese have everything you need to make his Father's Day charcuterie board one to savor.
Not all dads are meat eaters. Hey, even Paul McCartney is vegan these days. Whether he's gone meat-free for his health or for the planet, he still might miss the flavor of his favorite meats. 
Fortunately, there is an ever-increasing amount of meatless treats for the vegetarian dad, too. Places like The Herbivorous Butcher offer artisanal plant-based 'meats' in a wide variety of flavors. If he's not into the ultra-fancy, treat him to an Impossible or Beyond Burger on the grill. 
Things That Make His Listening Experience Fantastic
I don't think I know a single dad that doesn't enjoy listening to something. It could be old jazz records, acid rock, or drive-time public radio– if it uses their ears, dads love it.
Feed that passion for the aural arts with things that enhance his listening experience. No more tinny-sounding phone speakers for him; a bluetooth speaker will practically blow his mind.
Give him an excuse to dust off his old vinyl collection with a new turntable. It doesn't take a lot of money to buy a quality one anymore.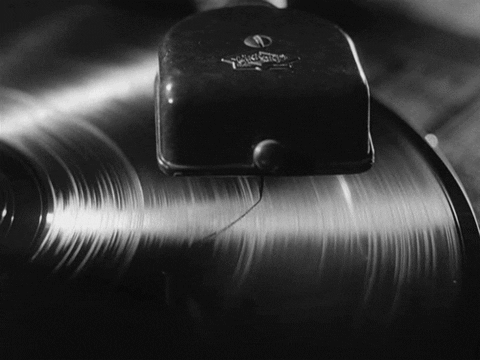 As much as he'd like to play all of his favorite songs out loud, he probably needs headphones for late-night listening sessions and to block out Trevor from accounting. He's sure to appreciate a noise-cancelling pair. Or, if he's something of a musician himself, you could opt for a pair of studio headphones that will make him feel like he's listening to The Stones for the first time.
Don't forget about subscriptions. There's no shortage of amazing content to listen to, whether it's audiobooks from Audible, satellite radio from SiriusXM, or music and podcasts from any number of streaming services, a subscription can bring him tons of entertaining sounds to dive into.
Something That Makes Chores Easier
Dad would definitely like some more time to sit on the deck, beer in hand, Zeppelin II blasting on the new portable speaker you bought him. Alas, there's grass to be cut. And the wobbly table to fix. 
And actually, that deck needs a new coat of stain, too. And, and and…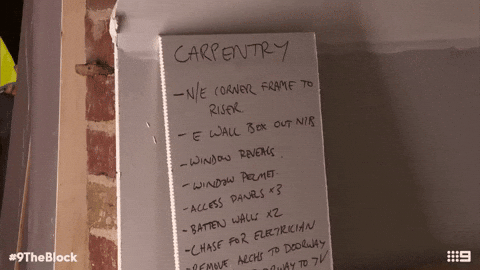 For the dad who's to-do list is never through, get him something that makes things a little easier. Maybe it's a new back belt for lifting cumbersome furniture, or a kneeling pad for when he's fixing the sink. I'm sure he'd like some new drill bits, or a Leatherman tool for all those odd jobs around the house.
Whatever you do, don't follow up this gift with, "now you can finally fix _____ ." That wouldn't make it much of a gift, and really, only Mom can get away with that kind of maneuver. 
Something For His Favorite Hobby
Of course, there's work Dad has to do, and stuff that only looks like work to you.
Yeah, woodworking isn't really your thing, but the old man loves it. Imagine how amped he'll be when you give him a custom branding iron. 
Fishing sounds like a chore to you, but he will jump at the opportunity to break out some new lures.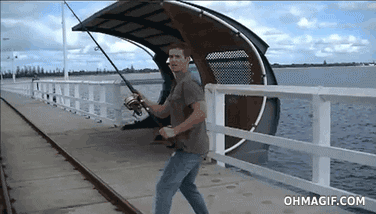 And while you can't get anything to grow in your apartment, his tomato patch is bigger and more vibrant than ever. Imagine what he could do with some modern gardening tools!
Exercise Apparel and Equipment
You want Dad to live a long healthy life, and he does, too, despite that double order of fries on his dinner plate. While you can't control all aspects of his health, you can give him everything he needs to work out. 
Whether that's embroidered performance polos for the golf course, or a new customized bag for all his tennis gear, your gift can give him that extra bit of motivation to make working out a part of his everyday routine. The extra shot of confidence he'll get from his new customized apparel could make all the difference.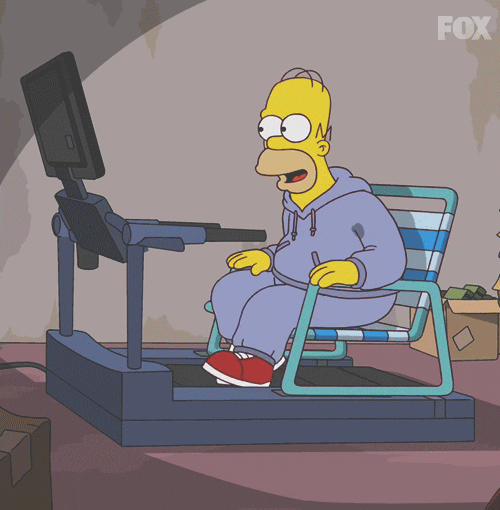 What if Dad needs a little extra push to get active? Maybe some new equipment is on the cards. It could be something simple, like an under desk bike, or more involved, like a TRX system. Anything that will help him feel better for longer makes a great gift.  
About the Author
Kyle Greco is the resident writer at RushOrderTees, where he blends word nerdery with his love for T-shirts. A graduate of The College of New Jersey, he is interested in exploring the intersection of clothing and culture. In his spare time, he makes music, builds guitars, and cooks with his wife. He enjoys hot dogs, sports, and collecting too many hats.