DESIGN
6 Easy Halloween 2021 Maternity Shirts (Plus One Bonus!) for Every Awesome Mom To Be
Being pregnant for Halloween can be difficult.
You can't enjoy a drink, your kid isn't born yet so you can't steal his or her candy and that witch outfit that you wore last year sure isn't fitting anymore.
It can be hard to think of Halloween maternity outfits at first, but if you feel like your stomach is getting big enough that you could just go as a fried egg and be done with it, have no fear! 
We're coming at you with plenty of outfit inspiration to get in the spirit of the season. 
Look at it this way: your baby bump presents you with a unique opportunity to dress up as a range of new characters. 
With that in mind, we've curated a short list of DIY maternity Halloween costumes that blend comfort with creativity. No matter what kind of Halloween style you're going for, we have an idea you'll love!
Cute: Jack-o'-lantern
This is truly the most adorable look a mom to be can sport for Halloween. It's such a crowd pleaser!
Start with just an orange shirt. Then either draw with black marker or grab some black felt and cut out the shapes to create your jack-o'-lantern's face. Use fabric glue to attach near the bottom of the front of your shirt and you'll be good to go.
Alternatively, you can tap us to do the hard work for you. One jack-o-lantern belly to go please!
Mystical: Magic 8-ball
The Ouija board's cuter younger brother, the magic 8 ball, is a great source of maternity outfit inspo! Whether you use it to give your friends secret messages, or to tell jokes from the baby, this is one you can really have some fun with.
For this look, you'll need a black shirt. Print a black number eight on a white background. Then print a secret message on the back of your shirt… This is a great way to do a gender reveal too!
Imagine your friend's faces! 
Clever: Bun in the Oven
If you had a dollar for every time you heard this phrase during your pregnancy, you'd be able to buy a mansion by now, right? Well, use it to your advantage now with this witty Halloween costume!
Grab a baker's hat and a cute apron or, if you want to be super comfy, just get a cute bun graphic on a T-shirt or sweatshirt. If you want to take this look one step further, choose a black tee and create a little window and bread roll made out of felt! 
Punny: Mummy
This is a look that really allows you to get in on that spooky Halloween fun, all while making a clever pun at the same time! 
For the "Mummy" look, put on a black long sleeve T-shirt and leggings, grab some toilet paper (or gauze if you have it) and wrap it around yourself. Don't worry about being too neat with this and remember to allow yourself breathing space so that you can sit down! Finish this look off with a flick of Egyptian looking eyeliner.
If you want to make this idea extra spooky, put a pair of eyes on your baby bump. If you're putting this together last-minute, fashion some eyes out of a few circles of black and white construction paper. If you're ready to take this look to the next level, our design studio has a variety of eye artwork that will fit your theme. 
For Couples: Winnie-the-Pooh and Christopher Robin
A couples costume idea that is perfect for parents to be– Winne-the-Pooh and Christopher Robin! So sweet.
We all love Pooh for his round, honey-stuffed belly… and what better excuse  to pull up those yellow maternity pants! For this look, you'll just need a shorter or cropped red shirt to match! With his empathetic nature and disregard for pants, you might even find yourself getting a little too comfortable in this one!
Christopher Robin only needs to wear a yellow polo and dark blue shorts and a little hat if you want to push the boat out. This is truly the perfect outfit combination if you have a partner who doesn't much care for costumes.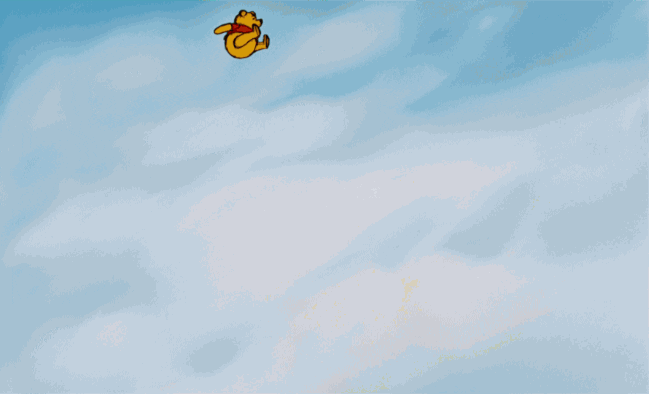 Straight-Up Scary: Zombie Baby
If you're ready to turn things up a notch or you're the kind of person who likes to really freak other people out, look no further than this costume idea.  Grab an old shirt and an old doll. Line the doll's arms and legs up with the lower part of the front of your shirt, and cut out holes for them.
Poke the limbs through and your look is complete! You can even add a little fake blood if you want to really emphasize the zombie baby. You're sure to get a few double takes with this one!
BONUS: Fertility Fruit
Whether you call it an avocado, an alligator pear or, appropriately in this context, fertility fruit, this is an outfit that's sure to inspire a lot of laughter! 
To get your avocado groove on, simply wear a brown shirt that fits closely to your bump, layer a slightly too small green top over it and draw a circle around your bump. You'll then cut this out so that the brown sticks through the green. Voila!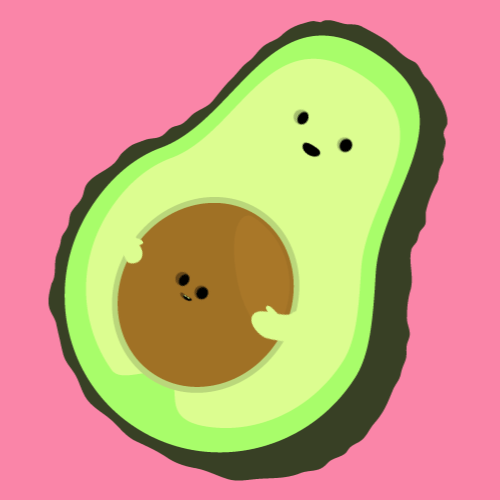 Making people laugh and inspiring healthy eating– you're sure to be a great Mom!
Halloween Maternity T-Shirts Make You The Cool Mom
Whether you have other little kids around, you're getting ready to get in the spirit for when you do or you're just an adult who loves Halloween (as we all do) you definitely deserve a great day this year!  Make this Halloween one you can show your kid pictures of in the future. Which outfit will you choose?
About the Author
Kyle Greco is the resident writer at RushOrderTees, where he blends word nerdery with his love for T-shirts. A graduate of The College of New Jersey, he is interested in exploring the intersection of clothing and culture. In his spare time, he makes music, builds guitars, and cooks with his wife. He enjoys hot dogs, sports, and collecting too many hats.