DESIGN
6 Easy Halloween Maternity Shirts for Every Awesome Mom To Be
01/15/2020 by Kyle Greco
If you're expecting, Halloween figures to be a bit different this year. Your world-famous spiked cider will have to be enjoyed by party goers other than yourself.
And you might be the only one indulging in chocolate-covered pickles.
But there are still plenty of ways to get in the spirit of the season. Getting dressed up is probably the biggest one.
Costume-wise, your baby bump presents you with a unique opportunity. You can use it to become all sorts of interesting characters!
With that in mind, we've curated a short list of DIY maternity Halloween costumes that blend comfort with creativity. No matter what kind of Halloween style you're going for, we have an idea you'll love!
Cute: Jack-o'-lantern
If you want to embody the season, you need to be a pumpkin. Sorry, I don't make the rules.
Start with an orange shirt. Grab some black felt and cut out the shapes you'll use to create your jack-o'-lantern's face. Attach it near the bottom of the front of your shirt with fabric glue and you'll be good to go.
Alternatively, you can tap us to do the hard work for you. We're the ones that can make the infamous belly print work in your favor. We even have a design to help you get started.
Mystical: Magic 8-ball
The Halloween season is full of supernatural happenings. Personally, I try to stay away from ouija boards and tarot cards around this time of year. But that doesn't mean you can't impersonate everyone's favorite fortune teller, The Magic 8-ball.
You'll need a black shirt, of course. On the belly, you'll want to print the 8-ball icon, which is a black number eight on a white background. On the back of your shirt, you can print a triangle with your predictive message. This is a great way to do a gender reveal, or just show off the great sense of humor your baby is going to inherit.
Clever: Bun in the Oven
How many times have you heard this phrase during your pregnancy? If you don't hate it by now, you can use it as inspiration for your Halloween costume!
There are so many ways to go about creating this look. You could create a model oven out of a big cardboard box, but aren't you carrying enough already? And don't you want to be able to sit down?
Instead, opt for something more comfortable. A shirt or apron with an oven graphic on the belly, fleshed out with a baker's hat is more than enough to help others get the joke.
Punny: Mummy
If you're a mommy-to-be who loves wordplay, this is the costume to wear. It starts with a basic pair of black leggings and a shirt to match.
Once you have this ensemble, grab some toilet paper or gauze and wrap it around yourself. You don't have to be too neat about it– the undead don't have mirrors, anyway. A heavy hand with the eye makeup and a touch of lipstick completes the look.
If you want to make this idea extra spooky, put a pair of eyes on your baby bump. We can help you with that! Our design studio has a variety of eye artwork that will fit your theme.  Putting this together last-minute? Fashion eyes out of a few circles of black and white construction paper.
It's sure to be ultra-comfortable, too, which is important for all mummies– I mean, mommies.
For Couples: Winnie-the-Pooh and Christopher Robin
Our other couples costume ideas might not be your cup of tea this year if you're pregnant. This fun alternative will be, though.
We all know Pooh as the tubby little cubby all stuffed with fluff. But, he also has a worldview that's equal parts empathy and self-care, two things every mom needs. He also happens to be a pantsless icon– another thing that any mom can get behind.
Pay homage to Winnie with this simple costume. You'll need a shorter shirt, like a crop top, in red, and a high-waisted shirt, dress, or skirt in yellow. Make sure the yellow item covers your tummy, and layer the red shirt over it. Now you're ready to hunt for honey!
Christopher Robin only needs to wear a yellow polo and dark blue shorts, which is perfect if your partner doesn't much care for costumes.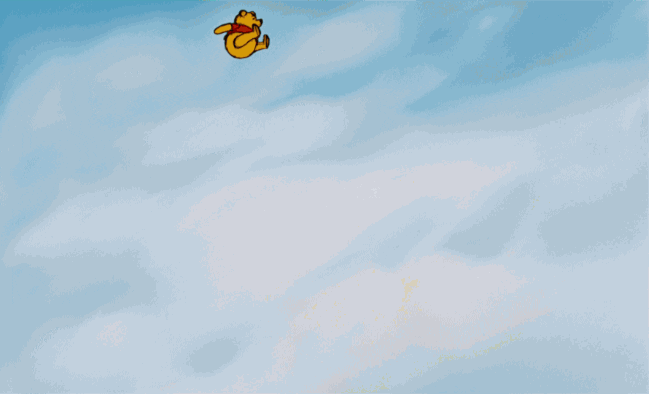 Straight-Up Scary: Zombie Baby
If you're the kind of person who likes to freak other people out, look no further than this easy costume idea. Grab an old shirt and an older doll. Line the doll's arms and legs up with the lower part of the front of your shirt, and cut out holes for them.
Put the limbs through and your look is complete! You have a Halloween pregnancy shirt with baby arms that is sure to make everyone look at you sideways.
Halloween Maternity T-Shirts Make You The Cool Mom
If you like Halloween, show it! Just because you're going to be a mom doesn't mean you can't still have fun. Whether you're due soon or haven't told anyone yet, these costumes offer easy ways to get in the spirit of the season. Which one will you choose?
About the Author
Kyle Greco Kyle Greco is the resident writer at RushOrderTees, where he blends word nerdery with his love for T-shirts. A graduate of The College of New Jersey, he is interested in exploring the intersection of clothing and culture. In his spare time, he makes music, builds guitars, and cooks with his wife. He enjoys hot dogs, sports, and collecting too many hats.