DESIGN
Tips and Inspiration for On Point Basketball Uniforms
Whether you're gearing up for another season of summer league ball at the playground, or just want to surprise your kid's travel team with something new, we have all the basketball uniform info and ideas you need to create something awesome. 
The First Decision: Should Your Jersey be a T-Shirt or a Tank?
Traditionally, basketball uniforms consist of tank tops and shorts (you didn't need us to tell you that, right?). It's easy to understand why: less fabric equals less restriction and more breathability. That means you'll stay cooler, longer.
Of course, not everybody has arms like an NBA player.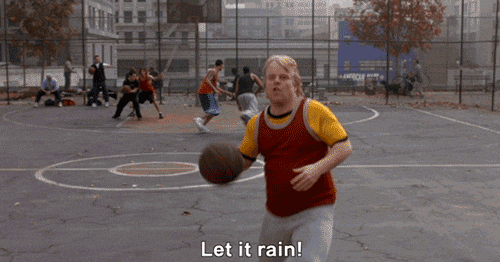 If your over-40 team is going to feel a little self-conscious in tank tops, just go with T-shirts. Hey, if it's good enough for LeBron, it's good enough for you.
My suggestion? Go with tanks. The lighter design will help you light up the scoreboard.
What Type of Material?
Once you've decided on whether your team will wear tank tops or t-shirts, you'll need to pick a material. Mesh had been the traditional basketball uniform material for years, though now you're much more likely to see a different type of poly fabric on the court. 
Moisture wicking "dri fit" shirts tend to perform better, keeping players cool and dry no matter how hot it gets. That makes it the right choice for competitive or "travel" teams.
Of course, if you just need something to tell people apart in your casual leagues, cotton basketball shirts might be the way to go. It works well for tight budgets, and comes in a ton of cool colors. In this sense, it's the right choice for intramural and rec leagues that need to outfit a large number of people. 
A Note on Uniform Numbers
Did you know that in some leagues, you can't pick just any number to wear on the court? 
Some leagues, like the National Collegiate Athletic Association (NCAA) and the National Federation of State High School Associations (NFHS) have strict regulations about which numbers are acceptable. 
Check with your league's rulebook before asking your players about their preferred number (and especially before placing an order). 
Allowable Numbers in NCAA and NFHS Basketball Games:
– 0 and 00
– 1-5
– 10-15
– 20-25
– 30-35
– 40-45
– 50-55
Do You Need Separate Home and Away Uniforms?
In basketball, the home team generally wears the lighter color, while the away team uses a darker color as contrast. For a long time in the NBA, there was a tradition where the home would wear white.
But you probably don't have to adhere to pro basketball standards. That said, you should still consider if your team will need just one uniform, or if you should equip them with more.
Questions to Answer to Decide if Your Team Needs An Away Uniform
– Do your colors closely resemble another team's?
– Does your league require that each team has two uniforms?
– Will your team play more than once per week?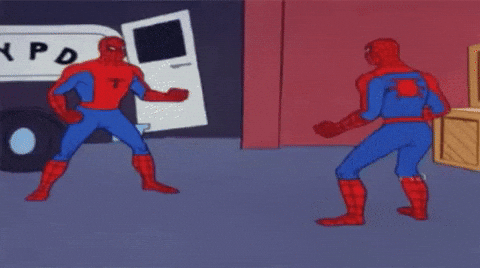 What About Shorts?
If your team plays in a competitive league, you should probably invest in matching shorts for your jerseys. Color blocking is the norm, but unless your league has certain requirements, feel free to use a complementary color there.
Uniform Design Inspiration
Now that you understand the basics of what basketball uniforms should and should not be, it's time to get creative.
Even if you don't fancy yourself a graphic designer, much less a fashion designer, we have all the inspo you need to create something your whole team will love.
Black and, Well, Any Color
If there's one thing in fashion that's always been true, it's that black goes with everything. I'd be willing to bet that if you and I got in a time machine to go back to the Paleolithic Era, cavepeople would say the same thing (except in grunts and hollers). 
Black and red is a classic color combo. The Toronto Raptors, Portland Trail Blazers, and Cleveland Cavaliers have all used it to great effect. Black and yellow or gold offers fantastic contrast. Even black and white looks great, if a little understated.
If you want to get really bold, pair black with a neon color. That's what the Miami Heat did with their "Vice" jerseys, and critics rate it as one of the best designs ever.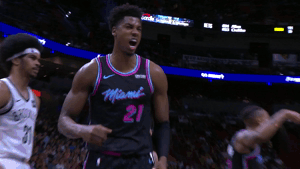 Blues
Thanks to the success of college basketball's North Carolina Tar Heels, "Carolina blue" has become a classic color for basketball jerseys (also: go Heels!).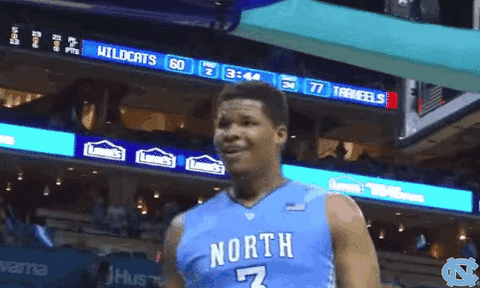 But that's not the only shade of blue that looks great on the court. Royal blue paired with gold or red looks downright regal. 
The Indiana Pacers' blue and yellow is an iconic look that just looks like basketball. The royal and navy blues of the Dallas Mavericks look extra sleek with silver trim. And the blue and orange of the New York Knicks is perhaps the best thing about the team right now.
Red
If there's one thing about "The Last Dance" we all can agree on, it's that those 90's Chicago Bulls Jerseys were doope. 
You can hardly go wrong by pairing red with white and black. Just keep in mind that this is a pretty common look, so you may have to create separate home and away designs so that your team's colors don't conflict with your opponent's at some point. 
Looking for something a little flashier? Try pairing red and gold, a la Hoosiers. Yeah, nothing about that film screams "modern basketball" but Hickory High School's color scheme is timeless.
Pinstripes
You see pinstripes all the time for baseball uniforms, but they're also an excellent look for basketball, as well. The Bulls have a beloved alternate uniform with them. The Orlando Magic outfitted some of their most iconic teams in them. And the Charlotte Hornets have recently brought them back from the 90's, making them one of this writer's favorite jerseys in the league.  
Pinstripes are the perfect blend of classy and flashy for the court. They also call back to a fun time in the NBA that fans of all ages can appreciate.
Bold Designs
In the baseball post, I railed against uniforms with big, bold graphics. I feel pretty much the opposite when it comes to basketball uniforms. 
Go big or go home, I say! Basketball is a sport that rewards creativity, and if you think a boldly-designed uniform will inspire your team, do it. 
Again, look to the 90's for inspiration: The original jerseys for the Toronto Raptors featured a dinosaur on them (peep those pinstripes, too). The Phoenix Suns had a giant sun emblazoned across the chest of their jerseys up until the new millennium. And, hot take, the Houston Rockets jerseys at the time were secretly good. Enjoy them during these highlights, along with the equally cool (but less bold) Los Angeles Lakers jerseys.
You don't have to look much further than the Golden State Warriors for big logo energy in the modern game. Their Bay Bridge logo and tree "Town" alternate logo are both excellent.
There you have it: all the creative juice and jersey design know-how you need to make a uniform for your basketball team. Happy designing!
About the Author
Kyle Greco is the resident writer at RushOrderTees, where he blends word nerdery with his love for T-shirts. A graduate of The College of New Jersey, he is interested in exploring the intersection of clothing and culture. In his spare time, he makes music, builds guitars, and cooks with his wife. He enjoys hot dogs, sports, and collecting too many hats.