APPAREL
Athleisure: The Most Comfortable Fashion Trend Ever
Athleisure is one of those fashion trends that you might have expected to burn out. Instead, it managed to change the way we think about dressing for everyday situations. With an estimated market size of $323.4 billion (!!!) it's safe to say athleisure isn't going away any time soon. 
You might as well stock up on everything you need to embrace it! Read on to discover our best tips for wearing athleisure.
Why is Athleisure More Than a Fad?
There are a few reasons why athleisure has enduring appeal, and why it isn't going away any time soon. If you're still on the fence about adding it to your wardrobe, these aspects should convince you.
It Blends Style and Substance
Fashion and technology continue to intertwine, albeit not always in ways that seem very practical. Athleisure marries the two together well, though. This comes through primarily in the types of fabrics that are used, which make the most of cutting-edge moisture-wicking threads.
But it's not like you'll look like someone from The Year 2000™. As any good style trend does, athleisure blends new ideas with homages to the past (see: the fanny pack). 
At the same time, it's not all a nostalgia trip. The silhouettes are designed to look equally home as a dressed-down option for your casual workspace, a go-to for grocery shopping, and of course, a gym uniform ready to perform.
It Fits Everyone
Speaking of silhouettes, athleisure is awesome because it's for everyone. It's flattering for just about every body type and size. 
No matter where your general sense of style falls, athleisure has a look you can get into. Dig form-fitting garments? You'll love leggings. Need something a little looser? Joggers will work wonders.
It's Just Plain Comfortable
Athleisure clothes feel as good as they look. How many other styles can say that? 
And before you say "what about custom clothes?" let me stop you. There's no way you're more comfortable in that tailored suit than you are in sweats. 
Do's and Don'ts
As with any other style, there are easy ways to adopt athleisure slowly, as well as things everyone should stay away from. 
Do: Choose Sneakers Over Other Shoes
It's time to find out what sneakerheads already know: there's nothing better than footwear that's both comfortable and stylish. Whether you prefer bold colorways or something more understated, sneakers make the athleisure look, well, athletic looking!
Style-wise, you can hardly go wrong with any of the big brands: Nike, Adidas, Asics, and New Balance all offer a wide variety of styles that will complement your athleisure look. 
A quick word of advice, though: stay away from white New Balances, unless you want to look like Dad.
Don't: Wear Anything That Looks Too Beat
The vintage look didn't arrive with the athleisure wave, but understanding what looks cool and what just looks old is crucial if you want to blend the two. 
I get it, you want to look as cool as Hootie in "Let Her Cry," but don't throw on just any sweatshirt that's seen better days. In fact, it's probably better to design your own, and opt for a distressed print, rather than pull out any old ratty thing from the back of your drawer. We're trying to look effortless and casual here, not thoughtless and disheveled.
Do: Play With Colors and Patterns, But Don't Overdo It
Casual shouldn't ever mean boring. And while the athleisure ethos gives you full freedom to step out in black from head to toe, these tips will help you get playful with your outfits.
Play with hue intensity. Sure, you could wear all one shade, but it's a lot more interesting to pair different versions of the same color together.
Don't be afraid to mix patterns. Just be sure the colors match. Pairing pieces in the same tonal range just looks better when dealing with patterns.
Experiment with scale. Bigger patterns go with smaller patterns. Unless… they also go with other bigger patterns? You'll have to try this out and decide for yourself.
Don't hate on neutral colors. You'll find they are extremely versatile!
Of course, remember that using too many colors and patterns at once won't make you more stylish– it will just make you look crazy. Generally speaking, stay away from using more than three colors or two patterns per outfit.
Do: Complement With Jewelry 
The beauty of athleisure as everyday wear lies in its simplicity. With just a few basic pieces, you'll be stylish enough to get through your day. The minimalism of it can serve as a blank canvas for you to give your own personal spin, too.
One of the best ways to do this is to break out your jewelry collection. A choice accent piece, like a gold necklace or statement earrings, can really take your outfit to the next level.
Of course, be careful not to over-accessorize. Too much bling looks like you're trying too hard.
Mastering the Basics of Athleisure
Joggers and Leggings
Athleisure made it cool to wear sweatpants virtually everywhere, and for that we are eternally grateful. The trend also effectively silenced the "leggings are not pants" crowd through their ultimate comfort and versatility.
Finding the right pair of joggers may be a game of trial-and-error. You want a pair with relatively tapered legs– too baggy and you'll look like MC Hammer. Once you have your brand, you can procure all the patterns and colors you like.
You'll want leggings to be form-fitting, too. There's a massive variety of patterns and colors out there. Figure on planning the rest of your outfit around these statement bottoms. 
T-Shirts
The t-shirt is a staple in pretty much every subcategory of casual style, and athleisure is no different. It's also a great place to let your personality shine through your outfit. 
Customize your look with a shirt that has your favorite mantra or motivational phrase to radiate positive vibes all day. Or, create one of those PROPERTY OF [insert name] ATHLETIC DEPT. shirts for a [real or imagined] organization to pique everyone's interest. 
Sweatshirts, Hoodies, and Jackets
One of the most underrated things about athleisure is how modular it is. It's flexible enough to suit just about any everyday weather condition you might encounter. Is the A/C blasting in your office? A sweatshirt looks great and will keep you comfy. About to step out into an unexpected drizzle? Grab that windbreaker before you go. Need something that can do a little bit of everything? A zip-up hoodie is your friend.
And don't forget about the tracksuit look. It isn't just for Paulie Walnuts anymore.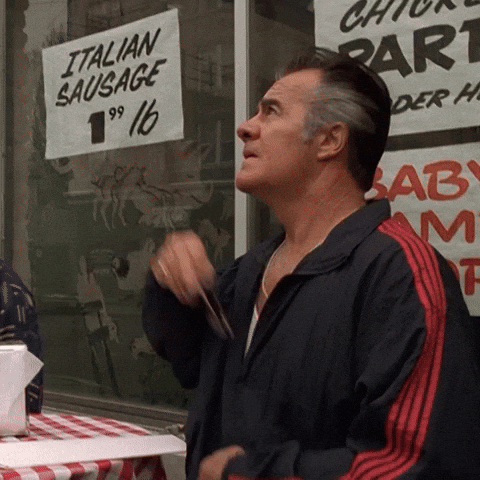 Hat
Leave your fedora at home (who told you it was okay to buy one in the first place?). Athleisure is all about baseball-style caps– dad hats, specifically. These slouchy, soft, curve-brimmed caps are never uncomfortable to wear. There's also about a million different things you can put on them, from the logo of your own personal brand, to your favorite team's rallying cry.
The athleisure trend is here to stay. Now that you understand the elements that make it so popular, you can make it part of your wardrobe, too!
About the Author
Kyle Greco is the resident writer at RushOrderTees, where he blends word nerdery with his love for T-shirts. A graduate of The College of New Jersey, he is interested in exploring the intersection of clothing and culture. In his spare time, he makes music, builds guitars, and cooks with his wife. He enjoys hot dogs, sports, and collecting too many hats.