MARKETING
Awesome Alternative Ways to Celebrate Cinco de Mayo
With Cinco de Mayo coming up soon, you may be pretty stoked to get the party going. At the same time, cultural appropriation is a real thing you should avoid. 
If you have a genuine love for Mexican culture, you won't be caught wearing a party store sombrero or serape this year (or ever). Instead, you'll express your appreciation by celebrating Cinco de Mayo in these interesting and positive ways!
Listen to Mexican Music (traditional and otherwise)
Mexico's musical tradition is long and varied. And no, it isn't all Mariachi— although that is one of the most globally popular, distinctly Mexican genres. Each region of the country is home to its own type of music. 
Types of Regional Mexican Music You Need to Check Out
Norteño – Hailing from northern Mexico, this polka and waltz-based music is paired with socially aware lyrics. Start with: Los Tigres Del Norte.
Banda – A style of music originating in Southern Mexico featuring brass and percussion instruments.  Start with: Julion Alvarez, Graciela Beltran.
Grupera – Rock-based music that first gained popularity in the rural areas of Mexico during the 1980's. Start with: Bronco.
Tejano – folk and pop music originating with the Mexican-American population of central and southern Texas. Start with: Selena.
Of course, with the dawn of the internet and the globalization of pop music has led to excellent music without regional ties. From the flamenco nuevo of Rodrigo y Gabriela, the pop of Paty Cantú, or the bludgeoning grunge of Margaritas Podridas, there's a rich tapestry of sounds worth checking out! 
Visit an Authentic Mexican Restaurant…
For the record, Taco Bell does not count. 
Other "Mexican" Restaurants That Do Not Count
Chipotle – Founded by (not Mexican-) American Steve Ells in 1993. Denver was the first location.
Qdoba – Founded by two other white dudes. Again in Denver.
On The Border – Pretty sure whatever Guacamole Live is isn't a traditional Mexican custom.
Instead, find a place that's authentically Mexican. Start by searching Yelp for Mexican restaurants in your area. Check the reviews: are people vouching for its claim to serve "real Mexican food?" If so, you're good to go.
Now, keep in mind: this place may be a little out of your comfort zone. It might have a name you can't pronounce. The menu might be mostly in Spanish (this is a good sign)– don't hesitate to ask for recommendations from the staff! 
The point of this is to try something different, and to connect with Mexican culture in a genuine way.
…Or Make Your Own at Home With Authentic Recipes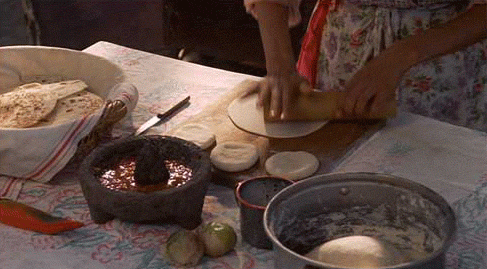 If you love firing up the oven and stove, you could do worse than trying your hand at traditional Mexican cuisine in the comfort of your own home. Enjoy the simple satisfaction of pozole with hominy in guajillo and ancho chile broth. 
Looking to get a little adventurous? Try lengua en salsa de almendras, which is beef tongue in almond sauce.
Heck, you might not even need to heat anything up, if you're planning on snacking on pico de gallo or guacamole.
Mexican cuisine is over 9000 years old. That means it's wonderfully varied and not easily definable by "tacos" or "quesadillas." Dive into a cookbook like this one and find your new favorite Mexican dish!
Learn About Mexican History
Do you know what Cinco de Mayo is actually all about? It might be a good idea to know what you're drinking to before you pour that margarita.
Here's the Reader's Digest version: The Battle of Puebla took place on May 5th, 1862, during the Franco-Mexican War. French General Charles Latrille de Lorencez and his squadron of 6000 well-armed troops stormed Puebla de Los Angeles, while Mexico's President Benito Juarez brought together a ragtag group of 2000 Mexican men to fight them. 
Even though they were outnumbered and out-armed, Mexican General Ignacio Zaragoza led them to victory against the French. The day is celebrated to remember the historic bravery of the Mexican forces, and the triumph of General Zaragoza, who died of typhoid fever just months after the victory.
But Mexican history doesn't end there. In fact, it goes back centuries. Learn more about it by listening to a podcast like The Mexico Podcast. 
Here's another fun idea: take your favorite hero from Mexican history and put them on a t-shirt. Then, if you're planning on heading out to the bars that evening, you can show everyone who you're drinking to.
Read Mexican Writers
Mexican literature is renowned worldwide. It's deep and varied. As with any literary tradition, there are classics: La Muerte de Artemio Cruz by Carlos Fuentes, Como Agua Para Chocolate by Laura Esquivel, and Pedro Paramo by Juan Rulfo are just a few of them.
But there are plenty more contemporary Mexican writers doing brilliant work today. Erika L. Sanchez's I Am Not Your Perfect Mexican Daughter was a National Book Award Finalist. The Distance Between Us by Reyna Grande is a poignant memoir about the immigrant experience, offering a perspective you don't often hear. And Faces in the Crowd offers intersecting stories exploring truth versus fiction, and how storytelling shapes them.
Watch Mexican Filmmakers
There is no shortage of amazing Mexican films. From the dark fantasy of Guillermo del Toro's Pan's Labyrinth to the historical drama of Alfonso Cuarón's Roma, the country can lay claim to a number of cinematic achievements. It has the hardware to prove it: Mexican filmmakers have won five of the last seven Academy Awards for Best Director.
Alejandro González Iñárritu is another Mexican filmmaker you need to know. He's the mind behind Oscar winners like Birdman and The Revenant. Is this your excuse to spend the day watching these movies? Absolutely.
Appreciate Mexican Sports
Soccer is more popular than ever in the United States. But in Mexico, it's closer to a way of life. Liga MX is the top division of soccer in the country. It offers some of the most unique action the sport has to offer, both on and off the field.
Liga MX features a season separated into two "tournaments"– one that runs from July to December, and another that runs from January to May.  Each team plays the other once per tournament, with the top eight teams moving onto the playoffs each tournament. 
That means there are potentially two champions per season! How many other leagues can offer that?
Beyond the unique league structure, Liga MX has plenty of high-scoring, end-to-end matches, with players doing crazy things like this.
It's the perfect answer to people who think soccer is "too boring." Plus, you get the iconic "GOOOL" and "GOL GOL GOL" calls from revered Mexican commentators Andres Cantor and Pablo Ramirez, which everyone loves.
For all of the trilling action on the soccer pitch, it's actually in the boxing ring where Mexico has the most successful tradition. The country has produced over 200 world champions of the sport, which happens to be more than any other country.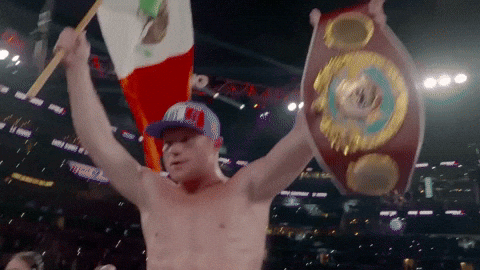 With heroes like Canelo Alvarez at the top of their game right now, the sweet science is a hugely popular part of the Mexican sports landscape.
If you're going to celebrate Cinco de Mayo (and why wouldn't you?), do it the right way with these culturally important and fun ideas! 
About the Author
Kyle Greco is the resident writer at RushOrderTees, where he blends word nerdery with his love for T-shirts. A graduate of The College of New Jersey, he is interested in exploring the intersection of clothing and culture. In his spare time, he makes music, builds guitars, and cooks with his wife. He enjoys hot dogs, sports, and collecting too many hats.