MARKETING
7 Things You Need to do Your Senior Year of High School
If you're a junior in high school, I'm sorry. I wouldn't wish that on anybody. But look on the bright side: after this year, you'll be a senior!
(Or maybe you'll drop out and become a monk. Tell your mom and dad I'm just kidding.)
Being a rising senior is a major moment in your life. Your class is about to become the big folks on campus, so to speak. That gives the school year ahead so much potential. How do you make the most of it? By making sure you cross these things off your high school bucket list.
Go to Homecoming
For some, homecoming is the weird step-sibling of prom. It takes place in the fall, is usually casual or semi-formal, and has a distinct football component to it. But if this is your last chance to take part in it, you should. If not for any other reason than to say you did. 
Though if you do, you might just have fun. With dancing, food, and friends, can it really be that boring? Plus you might get the chance to see Becca throw a temper tantrum over not being named homecoming queen.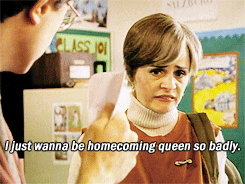 Maybe next year, Becca– oh wait.
Savor Your Last Pep Rally
Whether it's for your homecoming game against your school's arch rival, or to get hyped up for state finals, there's something special about attending your last pep rally. Even if you're not a big sports fan, seeing the whole school, faculty and all, come together with such energy is not something you'll encounter too often after high school.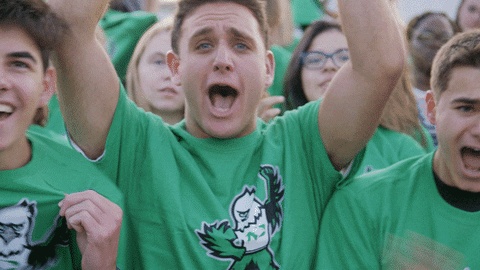 And hey, if you really can't stand the rah-rah-ness of it all, well, at least you're not in class. They don't really have pep rallies in "the real world," so maybe you can ironically cheer for not being in calculus. You could even go the extra mile in favor of missing class by making cheeky shirts that show off your "school spirit."
Go All-Out for Prom Weekend
Before we go any further– BE SAFE. It's not worth it to go buckwild for prom weekend just to hurt yourself, hurt someone else, or get in trouble. Keep it legal, and without causing bodily harm. 
Now, with that said, prom weekend (or senior week, in some parts) is a time to cut loose. Enjoy prom with your date or your friends, but don't forget to make plans for after-prom festivities. Rent a beach house, go camping, or keep it simple with a basement party– just remember that having fun is the most important thing.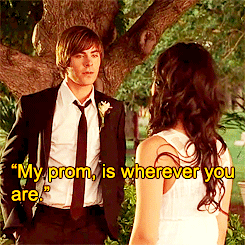 Find some way to mark the occasion, too. Maybe your group gets matching sunglasses and towels, or maybe you order prom squad shirts for the whole crew. Whatever you do, just make sure it beats buying that boardwalk trucker hat with "Baybee" airbrushed on it.
Figure Out Your Next Step
Most of this list is about having fun and enjoying the things only high school can offer. Being that your time in high school is coming to a close, it's also a chance to look forward. Do you know what life after high school looks like for you?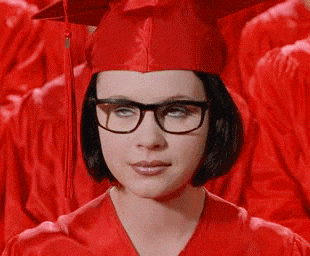 I'm not saying that you need a five-year plan. And there is no one right plan to have. But getting a general sense of where you want to go is a start. Now, if you're inclined to go to college, and aren't taking a gap year, you should probably already have that plan in motion.
If you aren't on that timeline, now is a good time to reflect on what you really want to do in life. Maybe you want to work on an alpaca farm, or open your own hot dog shop. Or maybe you want to sell little animal figurines made out of tennis ball fuzz online. How do you do that? I don't know, but I bet you can figure it out.
The point is, it's better to have a goal than to not have one.  
Spend Time with Your True Friends…
It's like poet laureate Vitamin C once sang: "as we go on/we remember/ all the times we/ had together." And yeah, that's corny AF but it's also kinda true. 
Which is to say, make sure you hang out with the people that actually get you. Not Billy, who just wants you to take him to Taco Bell, or Jenny, who's perpetually broke but knows you're too nice not to pay for her.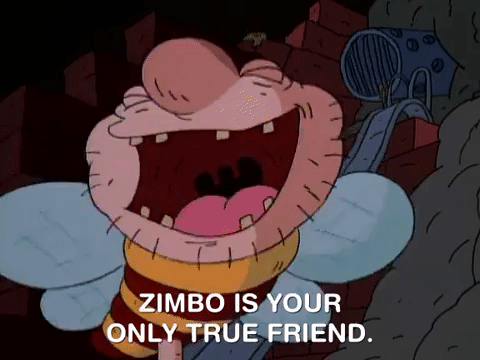 …But Make More Time for Yourself
Senior year might be the time you realize you don't really have any ride-or-dies. Hopefully this doesn't happen to you, but if it does, don't despair. 
High school has been basically your whole world for the last four years, but it won't be that way forever. You'll find your people in a later chapter in life. 
Regardless, take some time to focus on knowing yourself better. What do you actually like, and what did you "like" just to go along with your group? Don't be afraid to spend some time by yourself, doing things you enjoy, or things that improve yourself in some way. 
Of course, you don't have to shut yourself off from the world completely. If you enjoy spending time with family, do that! Or if you want to get to know different people in your town, go for it! Figuring out who you want to spend your time with is an important part of being independent.
Oh Yeah, Graduate
Senioritis is real, people. And while I'm not going to scare you straight by telling you about that one guy who totally got his scholarship revoked for sleeping in AP Lit, it's probably a good idea to not, you know, flunk out. 
That'd be like stopping during the last 100 yards of a marathon to go play in the park. Play in the park after, you fool! 
There's no pretending that the final months of school can feel boring and unimportant. Just remember that you're in your final days of being there. Once you walk in your high school graduation, there's no turning back. Take it in, because for better or worse, you won't experience something like this again. 
Unless you have to repeat a year, which again, don't do.
It sounds cliche, but senior year is what you make of it. If you keep an eye out for the most fun experiences, and don't slack off too much, it just might be a blast.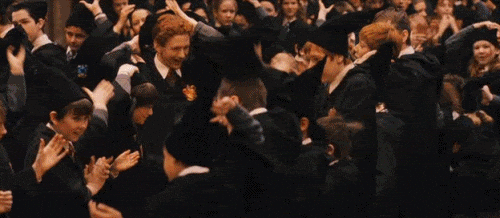 About the Author
Kyle Greco is the resident writer at RushOrderTees, where he blends word nerdery with his love for T-shirts. A graduate of The College of New Jersey, he is interested in exploring the intersection of clothing and culture. In his spare time, he makes music, builds guitars, and cooks with his wife. He enjoys hot dogs, sports, and collecting too many hats.