MARKETING
6 Amazing Gifts Your Child Can Give Their Awesome Teacher
It's the holiday season, and you're in the spirit of giving. Your children happen to like their teachers this year, which is a pleasant surprise. Maybe it's a good idea, then, if you got the teacher a little something to show your appreciation. Below are six surefire ideas for teacher gifts. 
1. Chocolate
Have you ever met a teacher who didn't like chocolate? Okay, aside from Ms. Bumblebranch, who was allergic. That's because eating chocolate can relieve pain, and the life of a teacher is pain. 
All kidding aside, a sweet treat for Teach is a welcome gift. While you probably don't need to go to the ends of the earth to find an ultra-rare confection, try to avoid gifting anything you'd typically find in the checkout line. Truffles from your local candy shop might be the ticket.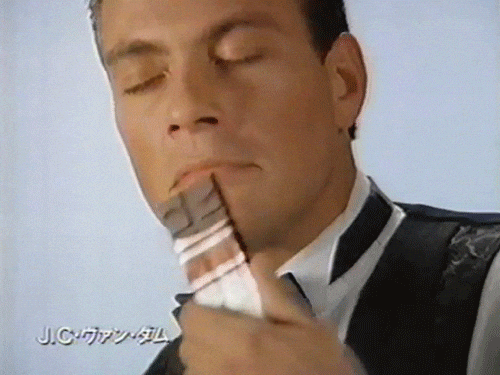 2. A Personal Note
There's no doubt teaching is an arduous task. So teachers will usually be surprised by any sort of gift, no matter how small. That includes a note from your child. Have them write a short letter thanking the teacher for their hard hard work, and describing what they like about them.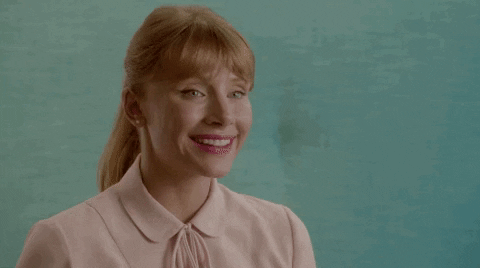 3. Custom T-Shirt
Teachers take pride in what they do. Help your child's teacher show it off by designing a one-of-a-kind teacher T-shirt made just for them! Make it extra special by centering the design around a quote from their favorite historical figure, or their own personal catchphrase. 
For example, if I was making a T-shirt for a history teacher who loves Martin Van Buren, I'd use the quote "It is easier to do a job right than to explain why you didn't." And if I was making one for my second-grade art teacher, I'd have it say, "a little dab of glue will do ya!" Then I would dive into the Design Studio's expansive library of art to find an accompanying image that suits the wording. For my art teacher, I'd put "glue" in the search bar, and for my history teacher, "Van Buren". Now, currently there is no artwork of our 8th president in the database, but I can easily upload a free-to-reuse image of him. A few clicks and I get shirts that look like this:
Just like that, you have a simple, sweet shirt that not only will help them show how much they love their job, but also shows how much you appreciate them.
4. Coffee Mug or Tumbler
There's a good chance your kid's teacher needs a little something extra to get going in the morning. Why not give them a fancy new cup to put it in? Get your kid to do a little reconnaissance and figure out if they usually drink it hot or iced. 
The receptacle need not be teacher-oriented. It could just have a nice pattern on it, or be good at keeping liquids especially hot or cold. It could even be in the theme of their favorite movie or TV series. 5. Personalized Tote Bag With Books
Cliche as it may sound to give a teacher a tote bag of books, it's actually still a super thoughtful gesture. Just try to keep away from any of those "how to be a better teacher"-style books (talk about being passive-aggressive). 
Instead, go with awesome finds from book critics' year-end lists. Jenny Odell's  How to Do Nothing and Range by David Epstein are two great picks. If you really want your gift to be teacher-themed, go with a fun, lighthearted book, like anything from the F in Exams series by Richard Benson.
As for the tote, let us help you create a unique look. Our in-house artists know exactly how to make sure your design translates perfectly to durable canvas.
6. Gift Card
When in doubt, go with cash. Or if that feels a little too bribe-y, go with a gift card. You can find one for just about any store– figure out their favorite and pair it with the personal note idea mentioned above to make it feel a little more thoughtful.
Or just acknowledge that teachers are underpaid and get them one of those universal gift cards. I'm sure they'll appreciate the gesture.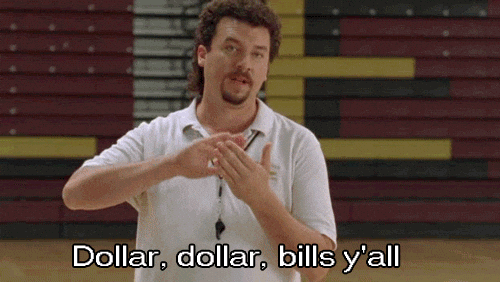 About the Author
Kyle Greco is the resident writer at RushOrderTees, where he blends word nerdery with his love for T-shirts. A graduate of The College of New Jersey, he is interested in exploring the intersection of clothing and culture. In his spare time, he makes music, builds guitars, and cooks with his wife. He enjoys hot dogs, sports, and collecting too many hats.